Review using Mac OS Sierra preview version of the latest OS for Mac, New functions added Summary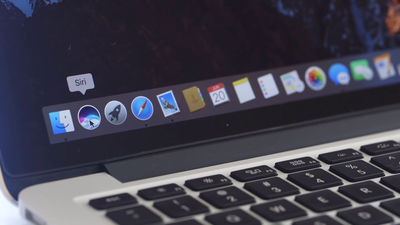 At WWDC held on June 14, 2016, the latest OS for Mac is "MacOS Sierra"Was announced. With macOS personal assistant "Siri" can be used on Mac, new functions are added to iCloud Drive, photo apps, etc., and it is distributed to developersPreview versionA review that I tried using immediately is published.

MacOS Sierra preview: Siri is just the beginning | The Verge
http://www.theverge.com/2016/6/22/11997918/apple-macos-sierra-preview-siri-icloud-drive

The macOS Sierra developer preview: Different name, same ol 'Mac | Ars Technica
http://arstechnica.com/apple/2016/06/the-macos-sierra-developer-preview-different-name-same-ol-mac/

MacOS Sierra's name "Sierra" is in CaliforniaSierra Nevada MountainsI am out. Because the current version of Mac OS X, El Capitan and the previous version of Yosemite, are included in the Sierra Nevada Mountains, Ars Technica says "MacOS Sierra has been renamed, but rather than leaving OS X, It is a close OS. " The official version of macOS Sierra will be released in the fall of 2016, and the compatible terminals are MacBook and iMac since the second half of 2009, MacBook Air since 2010, MacBook Pro, Mac mini, Mac Pro.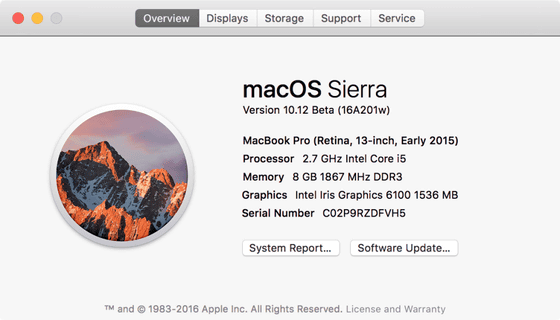 ◆ Siri
A major new function of macOS Sierra is the voice assistant "Siri". If Mac machines compatible with macOS Sierra, you can use Siri without any external microphones. By clicking the icon of the Dock at the bottom of the screen or the icon of the menu bar, or simultaneously pressing the function key + space key, Siri will start up and it will be displayed at the upper right of the screen. However, it is impossible to call Siri by calling "Hey, Siri" at macOS Sierra. Apple explains about this reason, "Most Mac users are entering with a mouse or keyboard".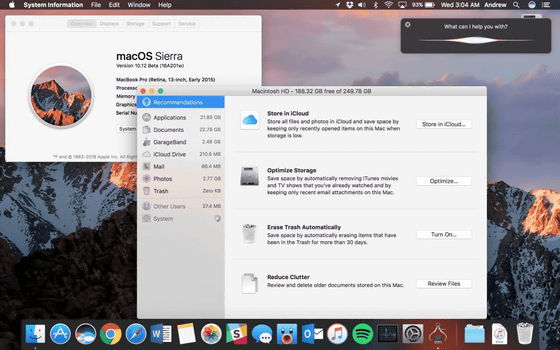 Siri's setting screen looks like the following. Language, voice type, voice feedback, microphone input, keyboard shortcut settings can be changed.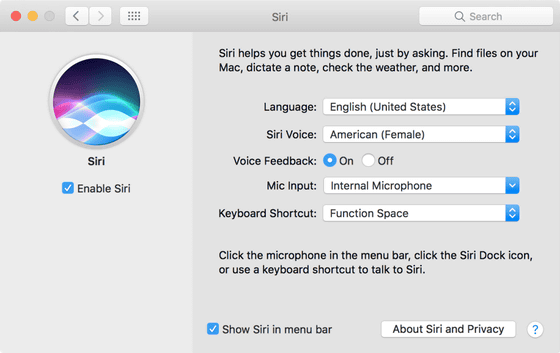 Siri installed in macOS Sierra differs from Siri in iOS, watch OS, tvOS in that many of the compatible terminals have already been shipped and Siri is added later. As a result, Ars Technica commented that "mmacOS Sierra's Siri will answer every question as well as Siri on other terminals, but there is always a feeling of retrofitting."

As for the difference between Siri and the voice command function of Spotlight already installed in Mac, Siri isNatural languageI heard that the response to the question is good. For example, when asking "Apple news" or "news about Apple", Siri displays the latest news about Apple, whereas Spotlight displays search results.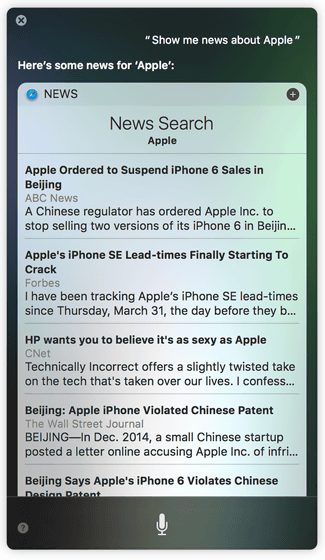 Also, since Siri's pop-up window fits in the upper right of the screen, it seems that the troubles are drastically reduced compared to displaying Spotlight in the center of the screen. However, Ars Technica commented, "Although Siri is an update that represents macOS, it can not be said that it has changed the Mac plane."

◆ Universal Clipboard, Auto Unlock
MacOS Sierra has enhanced cooperation with other Apple products, and its representative example is the "Universal Clipboard" which allows clipboard sharing between macOS and iOS. According to Ars Technica, Universal Clipboard is realized using Bluetooth communication. In addition, if you wear an Apple Watch equipped with watchOS 3, you can also add a function called "Auto Unlock" that allows you to unlock your Mac immediately.

◆ iCloud Desktop and Documents
Apple has improved the usability of iCloud every year and adds a function called "iCloud Desktop and Documents" to macOS Sierra that makes it easy to share files with iOS terminals.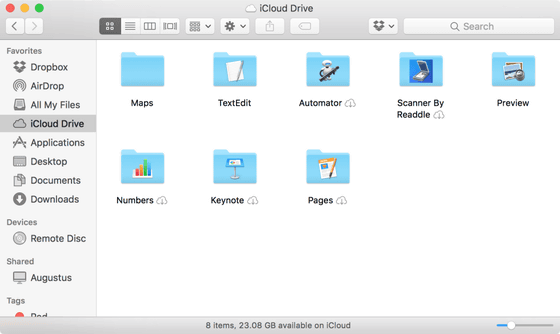 By turning on "Back up desktop and document folders" in iCloud settings you will be able to see the data in the Mac immediately on iCloud.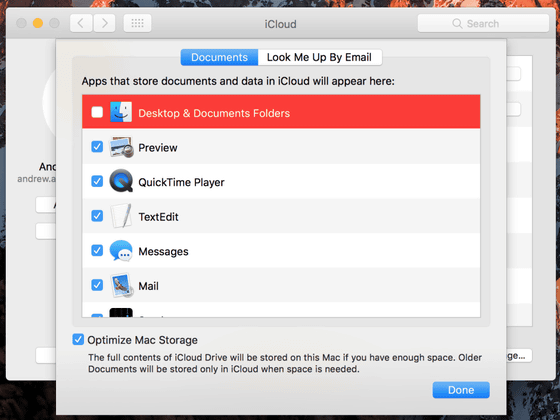 ◆ Optimize Storage
Optimized Storage is a function that manages the storage of Mac whose capacity has been reduced. Basically, files and folders created on Mac are saved on iCloud and you can leave the Mac's capacity free by downloading from the cloud only when using it. Also, you can upload old files that you do not use for a long time to iCloud and have the function to free up the capacity of the main unit.




◆ New functions of the application
·message
Some of the new features included in iOS 10's messaging application also support macOS Sierra's messages, so you can exchange messages with effects between iOS and macOS. For example, you can use macOS Sierra to attach icons to huge emoticons and other people's messages, messages with rich links, and invisible messages using "invisible ink".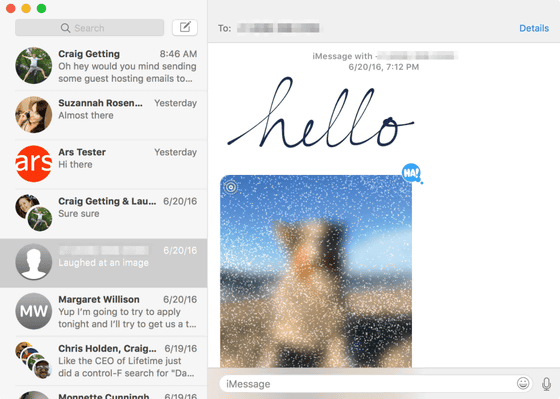 · Safari 10, Apple Pay, Picture-in-Picture
Mac standard browser Safari is expected to be installed in macOS Sierra with "Safari 10" improved version of rendering engine.

The payment on the web using the mobile payment system "Apple Pay" will be available after the release of the official version of macOS Sierra, so it can not be tested with the preview version. After the official version is released, the seller side can add "Buy with Apple Pay" button when shopping on the web, users will be able to pay using iPhone's Touch ID or Apple Watch is.

"Picture in Picture" is that you can use Safari's video player function to place the movie you are playing in any size on the screen of your choice. The movie is displayed at the top of the screen so you can browse the movie while you work.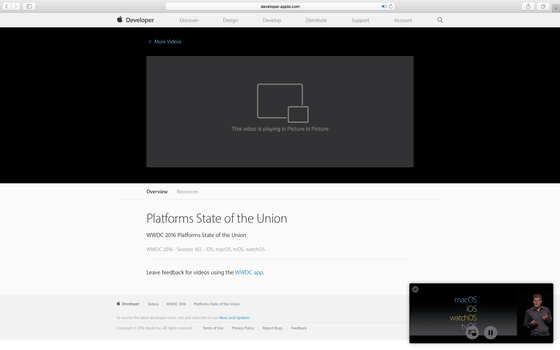 · Notes
For MemoAppli you have the option to share your edits in real time like Google Drive. If you enter your friend's Apple ID, you can invite them to share the contents and edit them. Although not many features are installed in the memo applet, it seems to be useful for simple text and link sharing.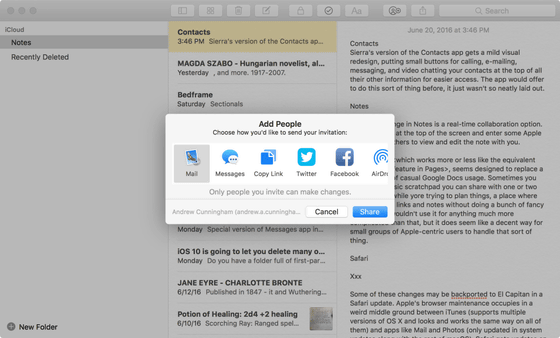 ·Email
Mail application changes appearance and placement of icons. In addition, we can now filter mails, unread mails, flagged mails, email from contacts of VIP registration, and so on immediately.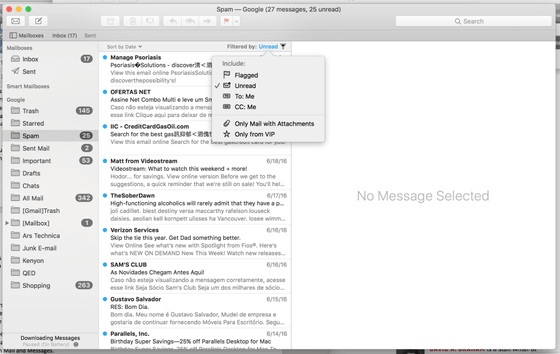 ·contact information
Added a quick contact button which can send a contact immediately to the contact application. You can do phone, email, message, video chat, etc. with a single button.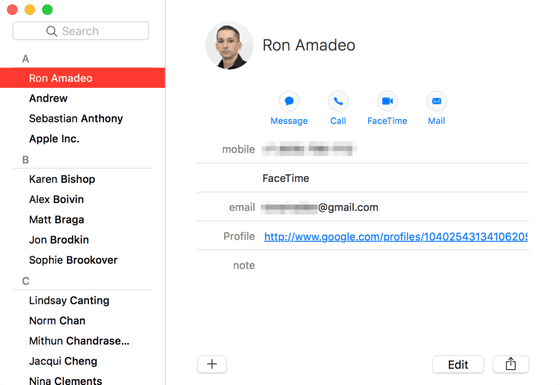 ·Photo
Like iOS 10, macOS Sierra's photo app has been redesigned and new features added. For example, "memories" automatically tailoring photographed photos and movies to an album for each shooting place and person in the picture,More than 4000 photosFeatures such as tag attaching to automatic tags have appeared.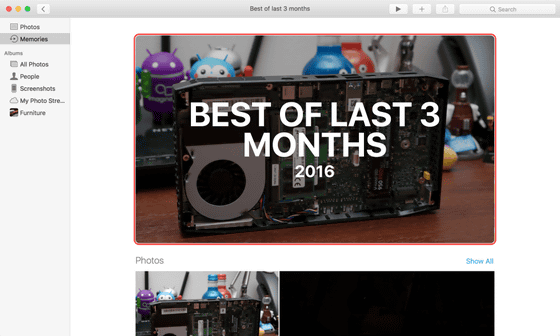 · Add tab function to every application
Applications that can open multiple tabs at the same time were limited to Safari and Finder, but macOS Sierra will be able to use multiple tab functions with many applications including map applications. Ars Technica commented, "Especially when displaying the application on the full screen using screen split mode, multi-window work will be easier by using multiple tabs."



The fact that you actually use macOS Sierra preview version can also be checked from the following movie.

MacOS Sierra preview: Siri and iCloud - YouTube


Activate Siri with function key + space key. The conversation window is displayed in the upper right of the screen.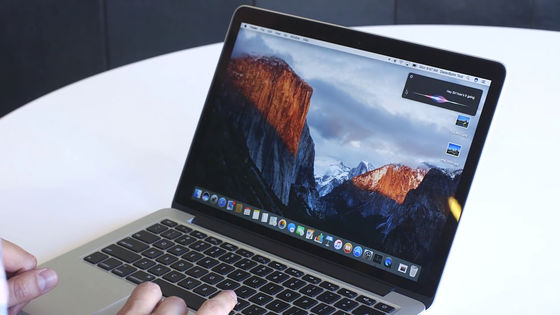 Sori's icon for macOS version is a dark blue and purple round icon.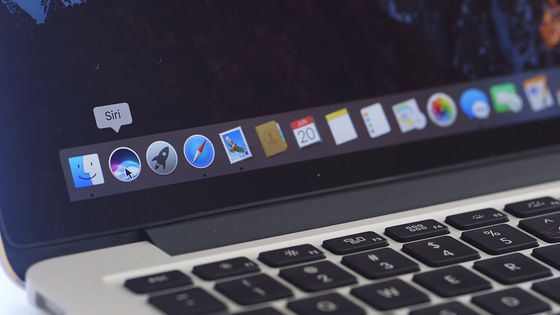 Tell Siri "Tell us the weather in Utah", weather forecast for one week is displayed. The weather forecast can be saved as an image directly by dragging and dropping ......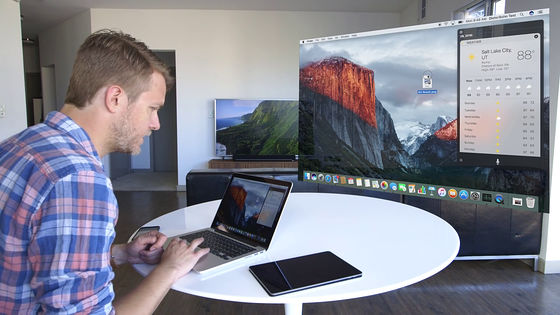 You can pin it to the notification area.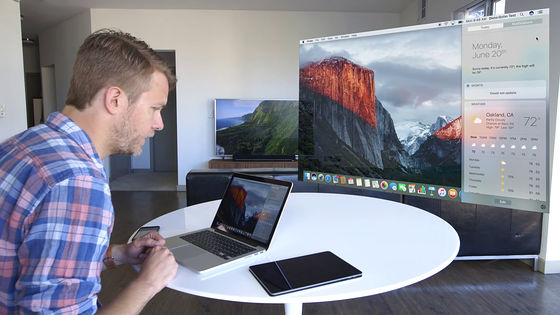 MacOS Sierra said that Mac can be used in a form similar to smartphones.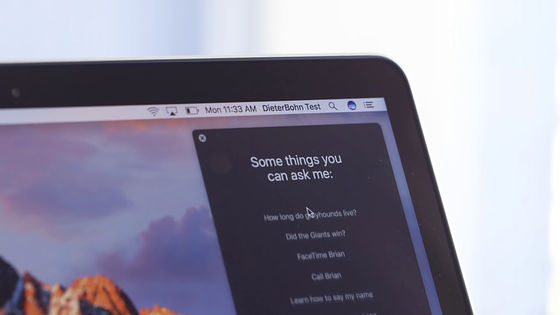 ICloud Desktop and Documents is a feature that allows you to share files on your Mac's desktop with iPhone. It is similar to Dropbox, but since iCloud Desktop and Documents are installed on Mac and iPhone from scratch, difficult setting is unnecessary and you can start using it smoothly. ICloud can be used up to 5 GB for free, and the usage fee per month when using 5 GB or more is 9 US dollars (1,300 yen in Japan) for 1 TB plan, $ 2.99 for 200 GB plan (400 yen in Japan), 50 GB The plan is $ 0.99 (130 yen in Japan).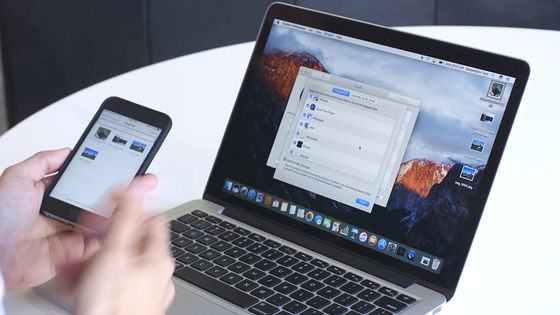 The largest update among applications was also a photo app. Automatically classify photos according to people and shooting locations ......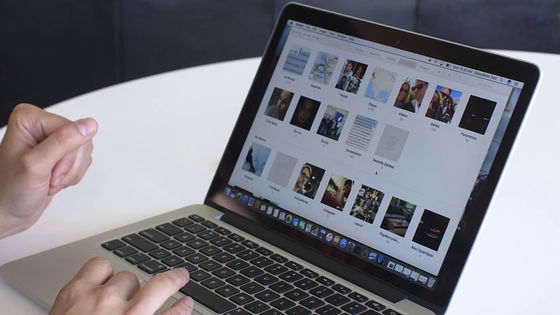 As a function similar to Google Photos, the function "memories" that automatically generates albums from already shot pictures and videos appeared.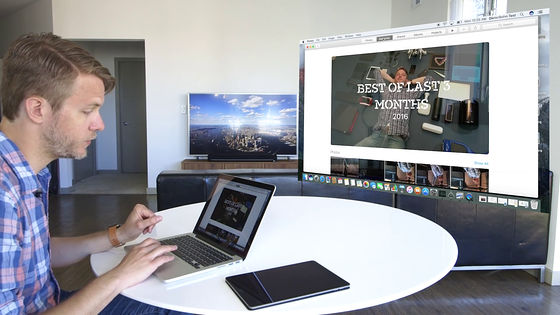 "Live Photos" in which moving pictures can be taken can be left as moving pictures even after image processing.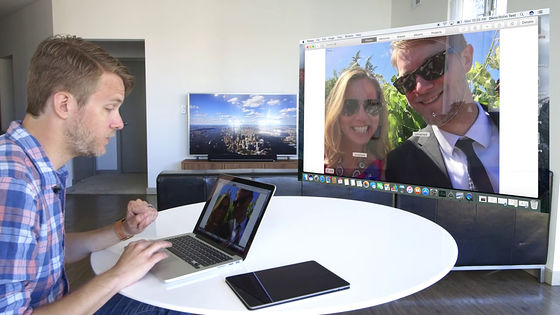 ITunes has also been updated, but it seems that there is still room for improvement.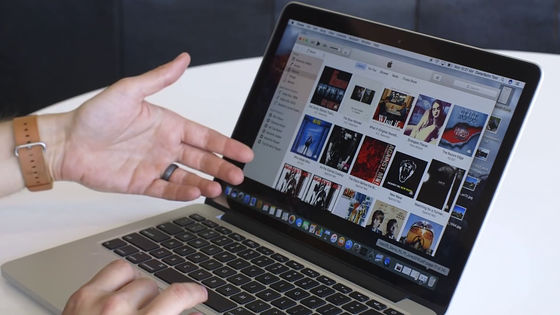 Tab switching function is also available in Pages and map applications.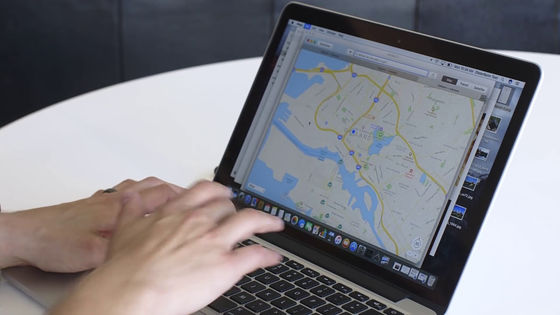 But when you notify Siri that you received the mail, even if you say "Open it", you may get a gratuitous reply saying "What should I open?" It seems.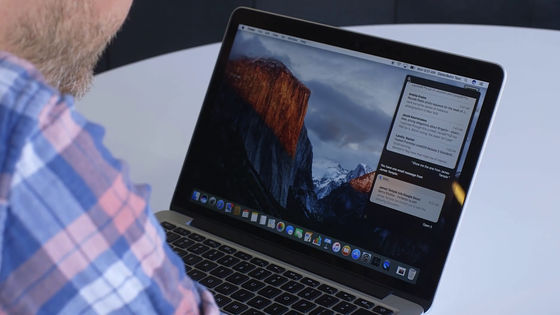 Please note that these functions are only for preview version, so the change may be made in the official version of macOS Sierra.