Eat "Mr. McDonald's" 1971 Broiled Soy Sauce Japan "" 1955 Smoky American "which imaged the taste at the time of its establishment compared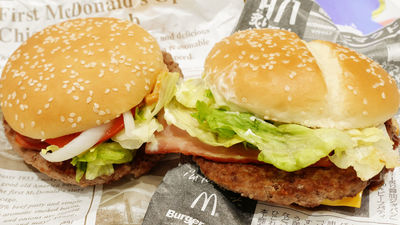 McDonald's founded in the United States in 1955, opened the first Japanese shop in Ginza in 1971. In commemoration of the 45th anniversary of Japan's landing, McDonald's imaged the good old days of America about 60 years ago1955 Smokey America"Match the soy sauce that is the soul of Japan to American hamburgers"1971 Broiled soy sauce Japan"Was developed. At the same time the mild pungent taste of honey and mustard is exquisite balanceClassical fry honey MustardSince it also appeared, I went to a shop and tried comparing it.

1971 Broiled soy sauce Japan / 1955 Smoky America / Classic fry honey Mustard | Campaign | McDonald's
http://www.mcdonalds.co.jp/campaign/1955smokyamerica_1971aburishoyujapan/index.html

Arrived at McDonald's.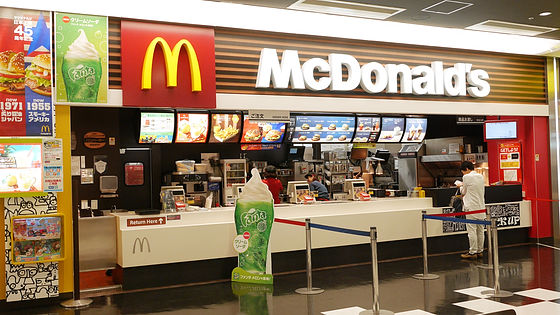 A poster was posted on the back of the flags of Japan and the United States.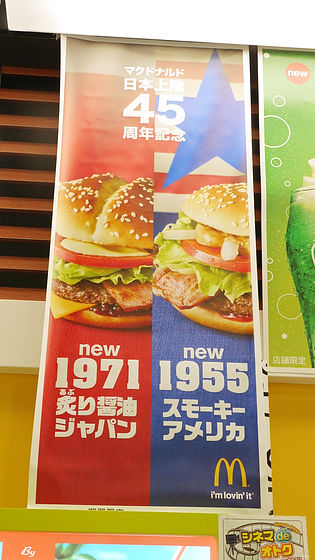 I bought "1955 Smoky America" ​​(490 yen including tax), "1971 Broiled Soy Sauce Japan" (490 yen including tax), "Classic Fry Honey Mustard" (330 yen including tax).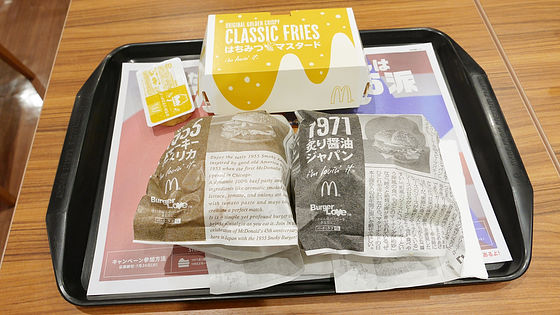 1955 Smokey America is wrapped in a package like an English newspaper.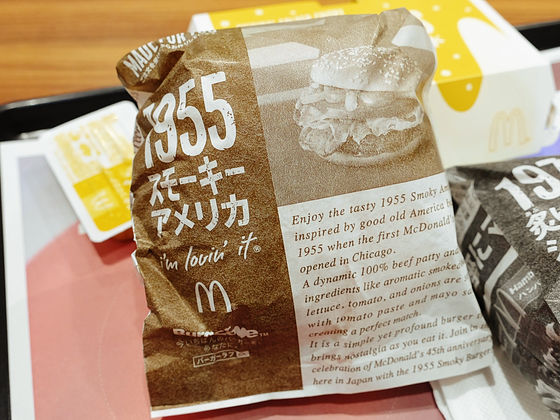 The contents look like this, you can see that quarter pound patty, about 2.5 times beef patty, protrudes from the buns.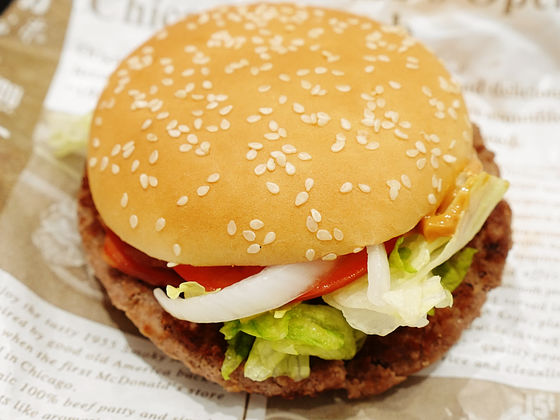 About a little smaller than the iPhone 5s, it is big size than McDonald 's normal hamburger.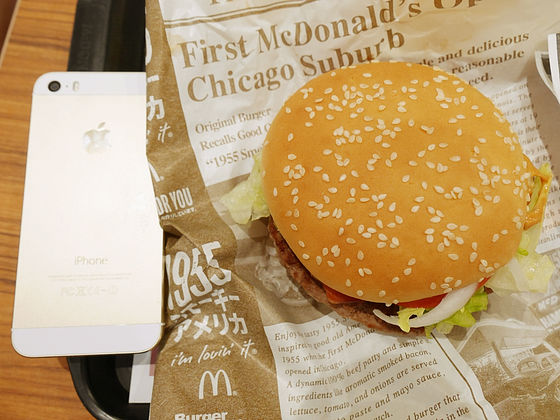 Not only Patty, but also plenty of vegetables also helps in volume up.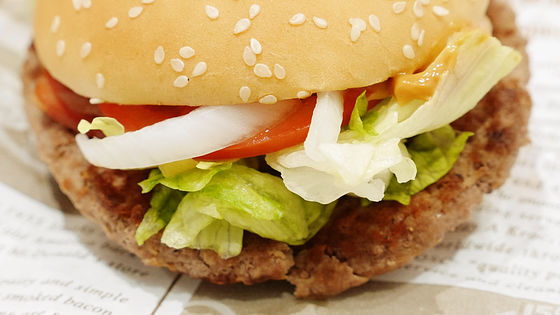 On top of Patty was the ingredient called bacon · lettuce · tomato · onion.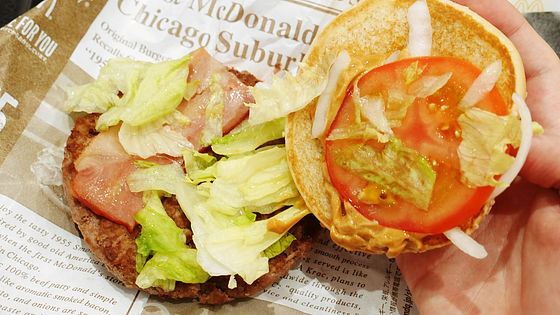 It is "1955 sauce" which is plentifully painted in the buns, and it is a characteristic source of smoky scent combined with tomato paste and mayo sauce.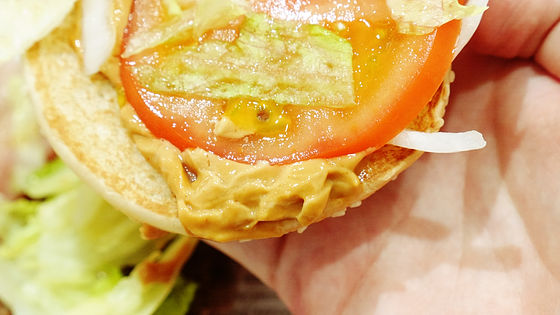 Buns are the same as normal hamburgers.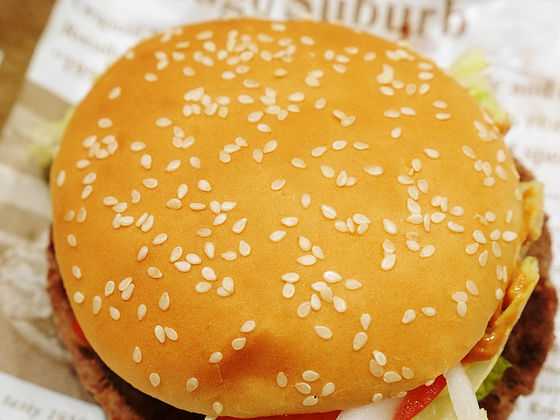 1955 When I ate smoky american, the smoky scent of bacon and 1955 sauce was spread all over and taste with richness. The sauce is like a smoky aurora sauce (a mixture of mayonnaise and ketchup), both fresh vegetables and beef patty are made to match well. Because the smell of smoked aroma was working, it was like an American style like meat baked in BBQ.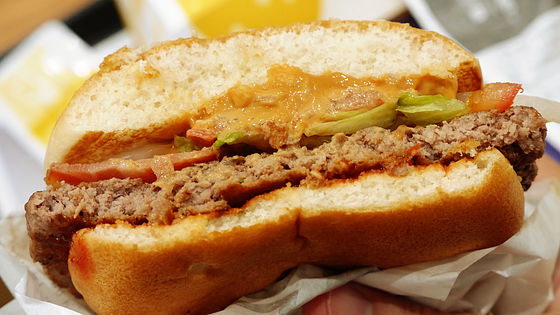 1971 Broiled soy sauce Japan had Japanese newspaper - like package used.



Buns uses slit buns whose center was broken, and as with 1955 Smoky America, quarter pound patties are outstandingly protruding.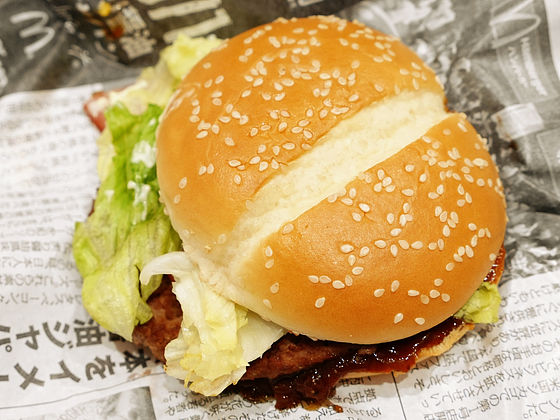 Broiled soy sauce Japan is slightly smaller than the iPhone 5s, and it is about the same size as 1955 Smoky America.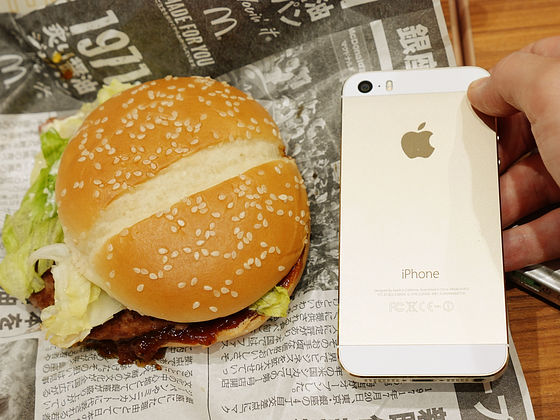 Bacon, lettuce, tomato is used on ingredients on patty.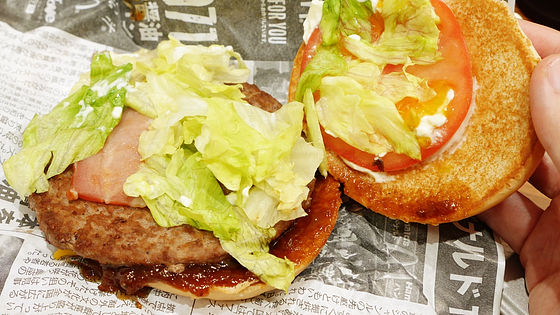 Under the patties is "teriyaki sauce flavor sauce" with a scent like teriyaki.



Patti is big and it is hard to see, but cheese is also sandwiched.



When eating, the roasted soy sauce flavor sauce tastes like Teriyakisu sauce for adults, the sweetness of the oned onion and the spicy of the peppery pepper are working. The sweet roasted soy sauce flavor sauce is a Japanese favorite impression, but the beef patty and the vegetables were also well matched. Bacon also has a strong sense of existence, it has become a hamburger like luxurious Teriyaki burger.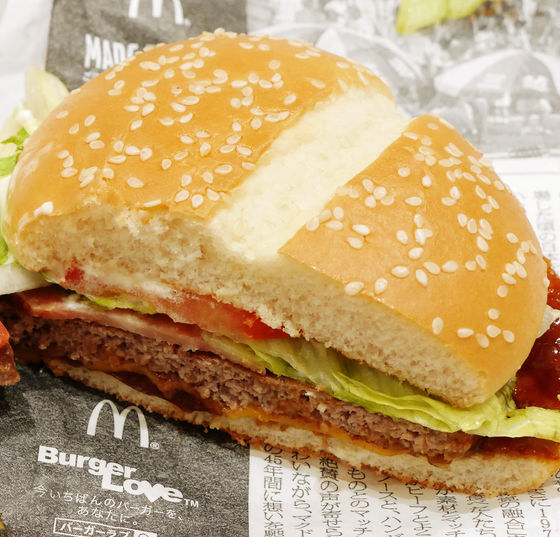 Finally classic fry honey honey mustard.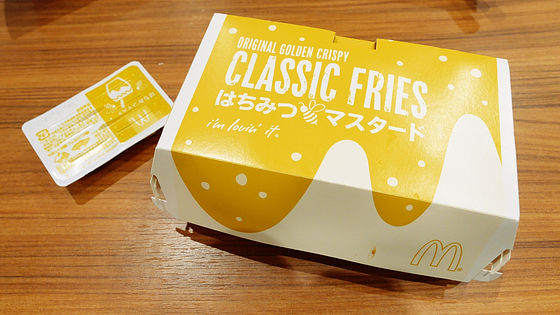 Plenty of honey mustard sauce on potatoes ......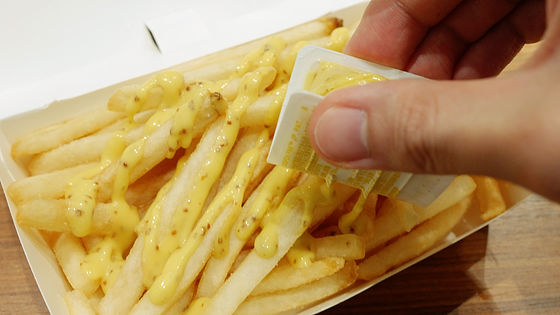 When completed it is like this.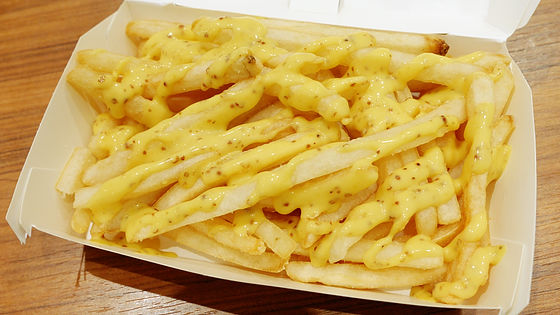 A hint of plenty of honey is mixed with a mustard scented mustard, a well-balanced sweetness and pungent sauce, a taste that can be eaten indefinitely for fried potatoes. Since mustard is quite full-bodied, children may not be able to eat.



In addition, "1971 Broiled Soy Sauce Japan" "1955 Smoky America" ​​will be sold until the end of August, "Classic Fly Honey Mustard" will be sold for a limited time until early August.