Apple official movie using iPad Pro as a PC "iPad Pro? What's a Computer?"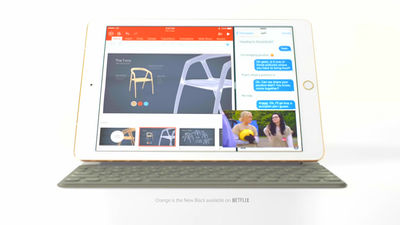 The most powerful model of Apple 's iPad series "iPad Pro" appeared as an iPad that can do tasks that can only be done on a PC with a single tablet.Apple PencilYaSmart KeyboardIt is iPad Pro that can demonstrate its true value by combining with genuine accessories such as, but the movie published by Apple "IPad Pro? What's a Computer?If you look at "iPad Pro to use as a PC image has become to be able to grasp.

IPad Pro - What's a Computer? - YouTube


It is Apple Pencil who is rolling with the corner. If you hit a cot on the iPad Pro that was placed there ... ...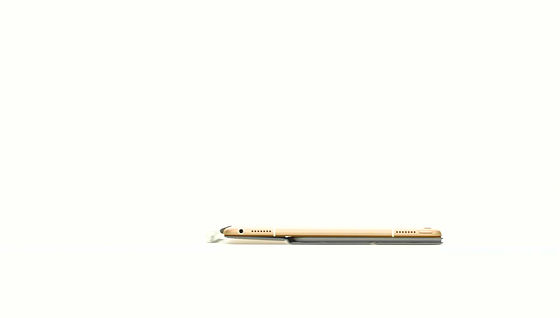 IPad Pro jumped up like it was being repelled.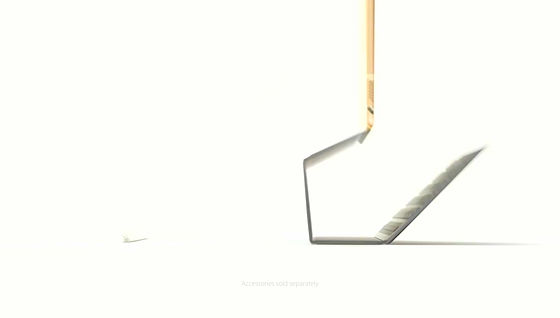 PC mode with Smart Keyboard mounted as it is ... ...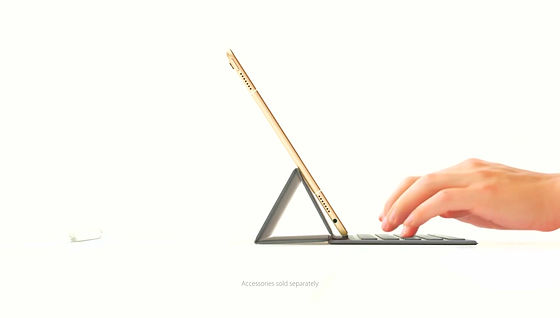 The keyboard input which is impossible with iPad touch display is now possible.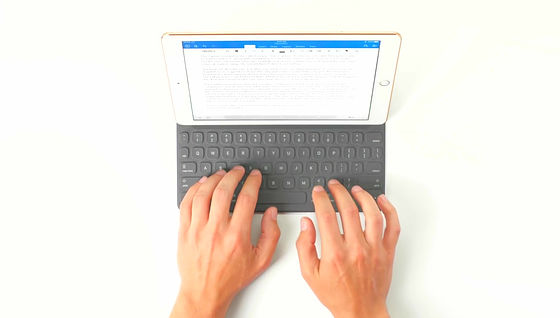 If you fold Smart Keyboard, you can use it as it is as an iPad.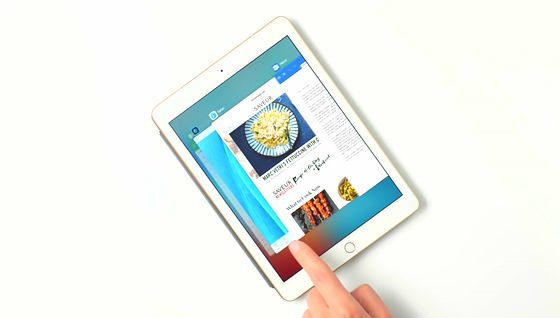 "Pinch to enlarge the image", etc., the touch feeling unique operation feeling is demonstrated.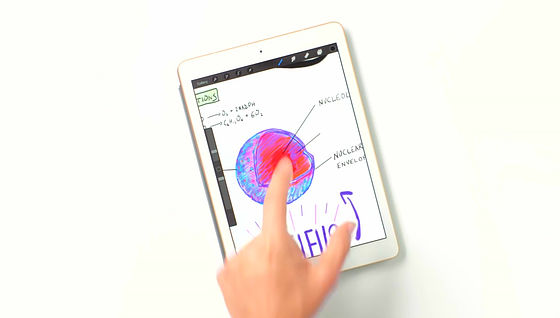 If you have Apple Pencil you can even write handwritten notes.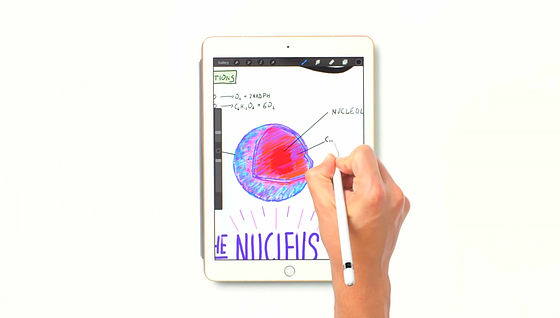 "Slide Over" which calls another application from the edge of the screen without closing the application in use, "Split View" which can divide the screen into two and use the two applications simultaneously, holds FaceTime and movies in thumbnail state The iPad dedicated functions such as "Picture in Picture" can also be used without dishonoring the power of iPad Pro, enabling multitasking closer to PC.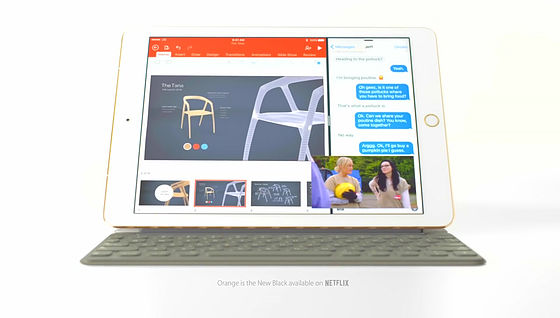 "Imagine what your computer can do"



"If your computer is an iPad Pro" the movie ends.



You can also see the official Apple movie with more concrete usage from the following.

The new iPad Pro - YouTube


In addition to these iPad Pro functions, you need the optional Apple Pencil and Smart Keyboard as well as the iPad Pro itself. Review articles that actually used both genuine accessories can be seen from the following.

Review using iPad Pro exclusive stylus pen "Apple Pencil" for memos and drawing - GIGAZINE



I tried something about the performance of the original keyboard "Smart Keyboard" of iPad Pro - GIGAZINE