Battle of huge robot "Cluttas" and "Megabot" human beings riding and manipulating will soon begin, confrontation preview movies released on YouTube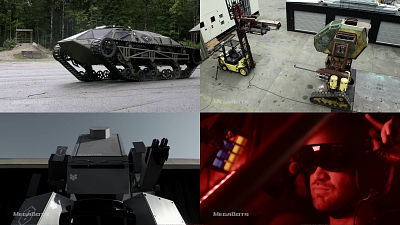 Huge robot by Suidobashi Heavy Industries "Cratas"A giant robot born in the United States who beat down the fight against the fight against death"MegabotPreparation for the battle of the battle robot No. 2 "Mk. II (Mark 2)" has been prepared and the Megabots camp has released a new preview movie.

MegaBots builds up to giant robot duel with new YouTube series | The Verge
http://www.theverge.com/2016/9/14/12912884/megabots-giant-fighting-robot-digital-series

Megabots camp was making self-propelled battle robot "Megabot" with its own weight 5.4 tons. People ride on a robot powered by a gasoline engine and steer, and damage the opponent with a huge firearm equipped on both hands.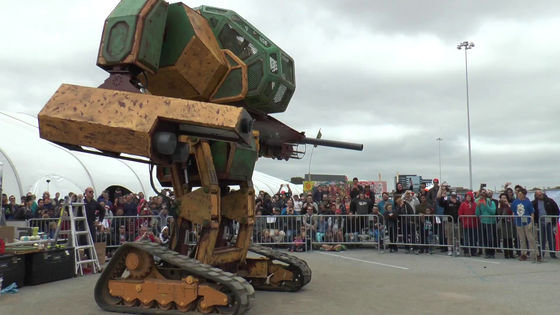 The battle was challenged for that Megabots was "Kuritas" which Suidanbashi heavy industry was producing. The actual machine of KurasutasuOne Festive 2012 [summer]It was exhibited at the venue, and the appearance of actually moving was also released.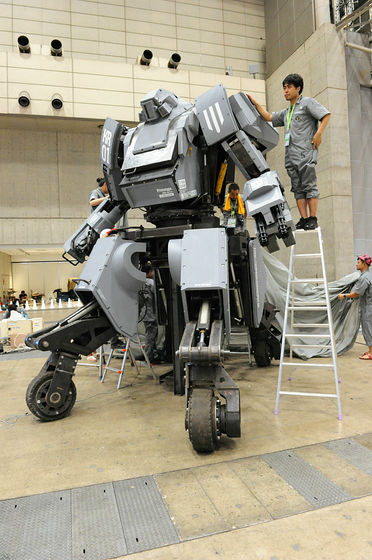 And here is a preview movie released by Megabots, preparing to hold the battle.

MegaBots Season 1 Trailer - YouTube


In preparation for the huge Robo 's US - Japan confrontation ... ...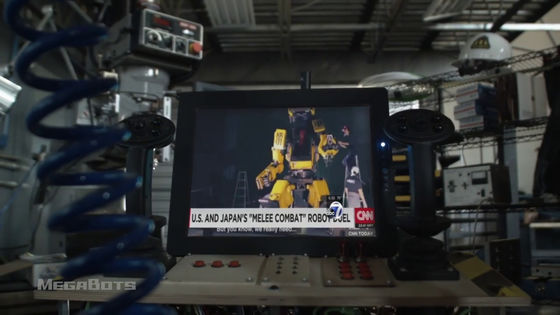 Finally the latest model appears soon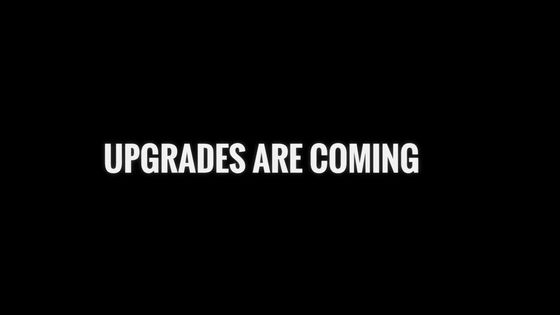 Staff of Megabots who opens the container lid and is surprised "Wow"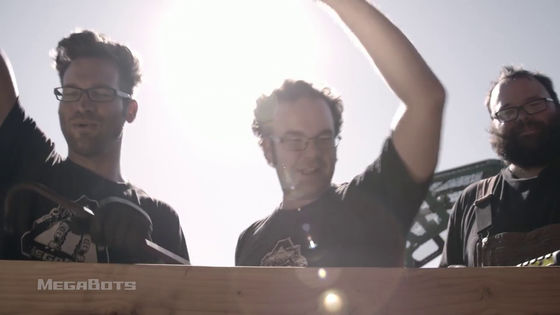 A huge nail-like device ... ...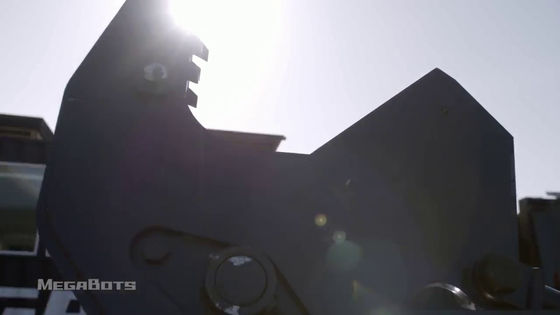 A terrible sharp chain saw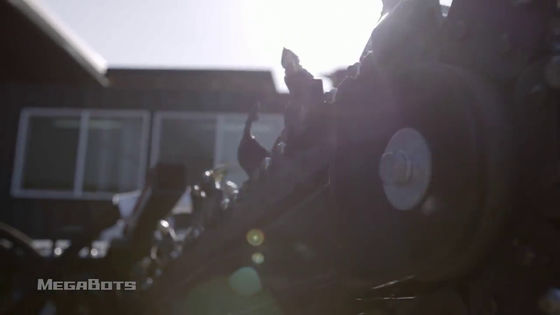 And a huge drill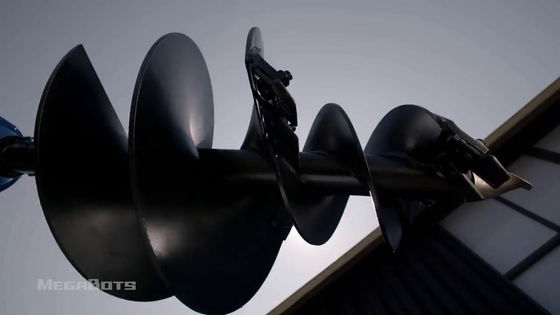 Chain saw that scrapes big trees slenderly. If such a thing strikes me, there is no one.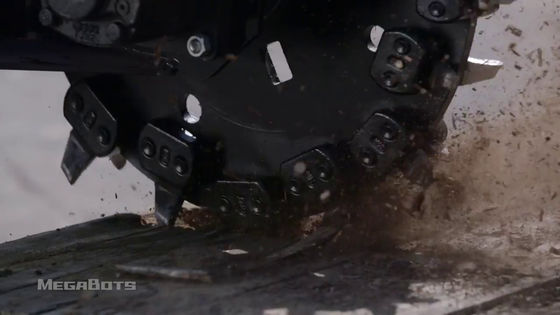 Suddenly it appeared black painted muscle car. When thinking that it drifted while slowing down the sound of the V8 engine ......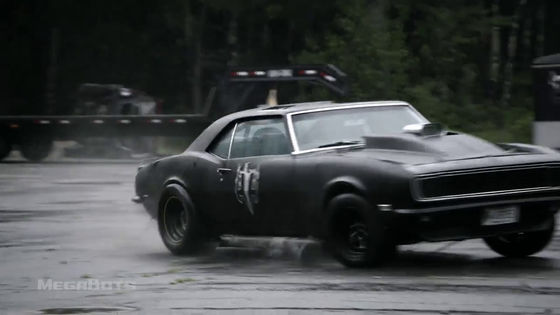 A crawler like a huge tank appeared. Is this part of a new huge robot "Megabots Mk.II" ...?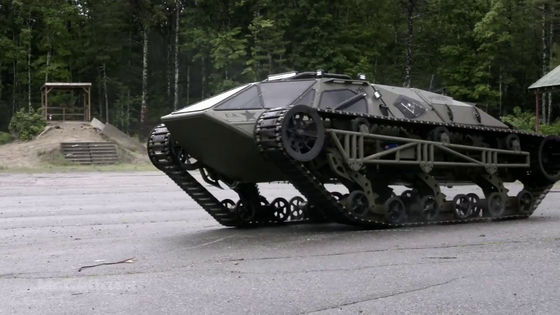 Development team to board the crawler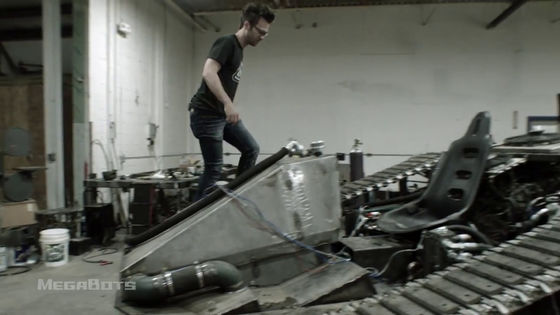 Development landscape using wooden mold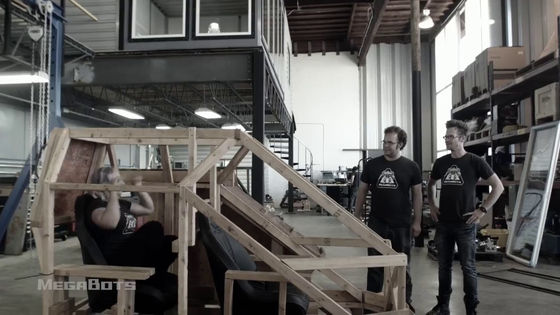 The appearance of the prototype Unit 2 is flickering.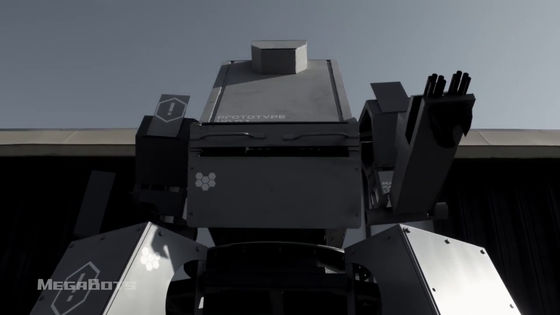 A state where the lark and blades enter a thick log ... ...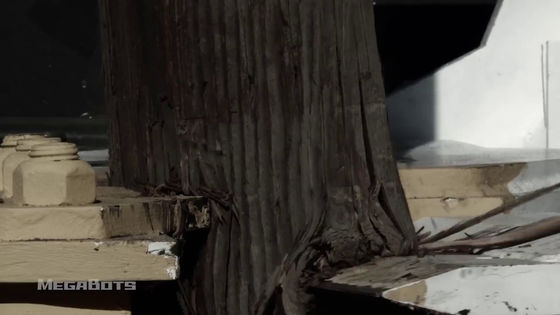 Wandering around like a big metal box with a bang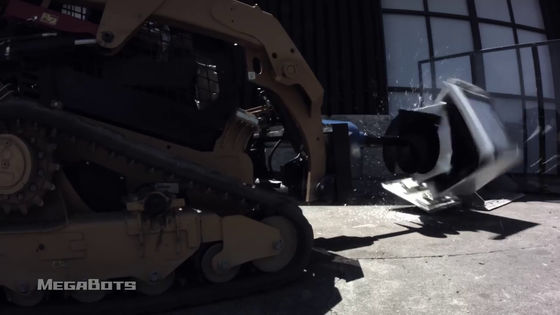 And a state of cool looking visor etc was contained briefly.



The confrontation between Megabot and Kratas broke fire from Mr. Megabots hitting the challenge movie against Claustas. "Aqueducts! We have a huge robot, you also have a huge robot, so that the answer is one," against Megabots Arikori ... ...

A challenge arrives from America to the huge robot "Kuratasu" that people can ride and operate - GIGAZINE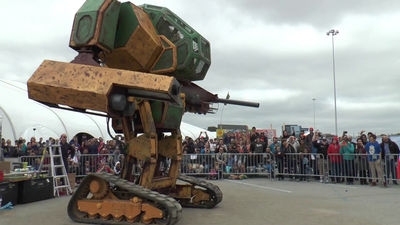 Suidobashi Heavy Industries accepts the challenge. "We could make it a bit cooler" or "Roll out the United States" again and again with a mouth blow.

Giant Robo "Krathas" Reveals Response to Challenge from America's Large Robo on YouTube - GIGAZINE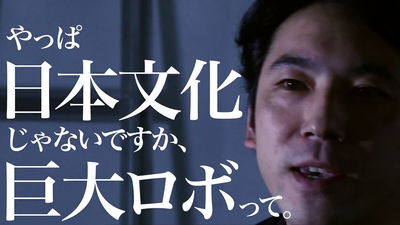 When challenging Megabots specified that it was "a battle within a year", but no progress has been seen even after one year has passed since July 2016 from the challenge. It was Megabots' preview movie that appeared in such a place. In the future it is said that such premonition movies appear like this one after another. If you follow the Megabots' YouTube channel, you can watch it as soon as a new movie is released.

MegaBots Inc - YouTube
https://www.youtube.com/user/megabotsinc/