For some reason I went to eat "Tsukimi" which is a noodle with noodle in "Tsunen" which can change "noodles" of "Tsukeme noodles" to "meat"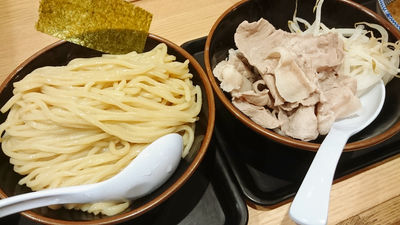 "Carbohydrate cut by ingesting protein"To change the noodles to meat option"Shell bellWe are offering. At one time, the echoes were too big to be sold out soon We also went to eat what kind of product it is "Tsukemen" which is not "Tsukemen".

The visit to this time was "Yasuzu shrine building." Telescope has expanded to 24 stores, but the change to meat was originally the Yaesu shop limited menu, from September 14 to the Tamacho station front shop, the Marunouchi store also sells.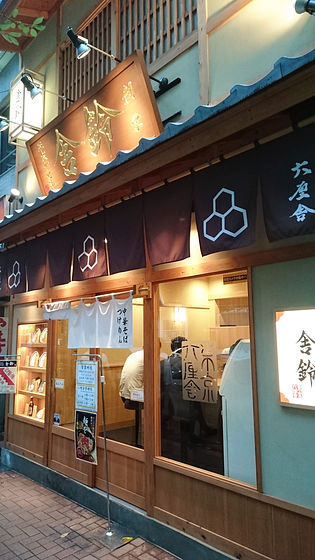 When orders are ordered ordinarily with a ticket vending machine, "change noodles to meat" button will come out like this. The change is 90 yen including tax.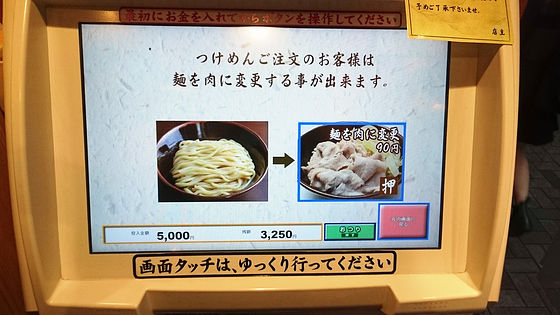 This time I ordered two normal of "Tsukemen" (630 yen including tax) (200 yen including tax), I changed one noodle to meat.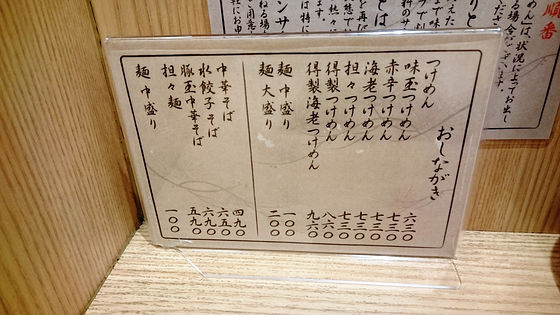 "Tsukeme" (Odori) that I've come up with is like this.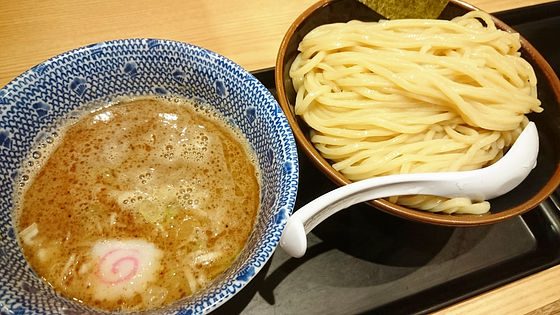 Noodle with a heavy and heavy feeling. If you are restricting carbohydrates in the first place, you can not come to a Kojinen ... ...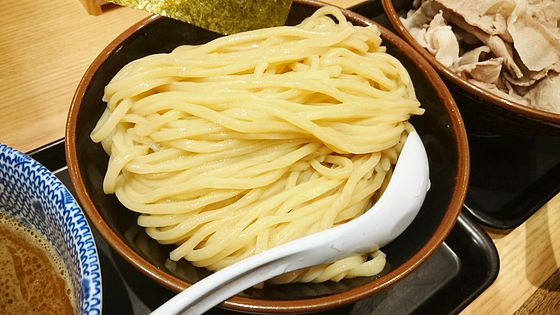 If you change the noodle to meat, it will be safe because it becomes a heap of protein rather than sugar.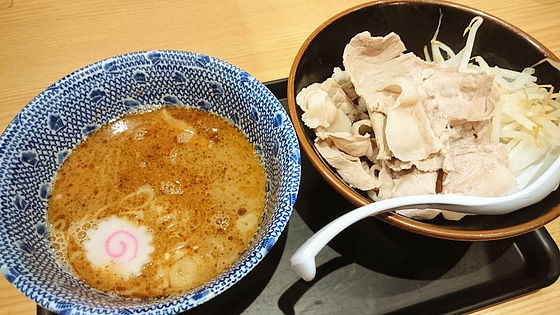 Boiled sliced ​​pork, the appearance is cold shabu.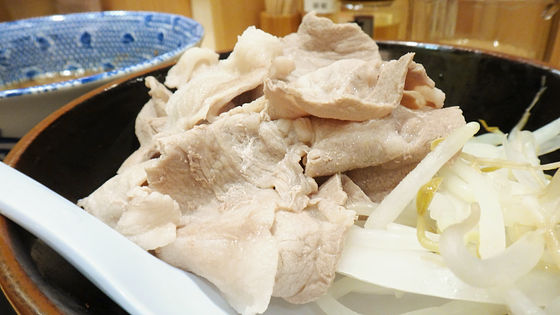 It has excellent seafood flavor, is rich but yet refreshingly savory flavored soup and meat compatibility is outstanding. Although there is an impression that it is "derivation from cold shabu" rather than "derived from Tsenomenu", this is a menu that seems to have been why it has not spread so far because Morimori and meat are eaten and the stomach is satisfied.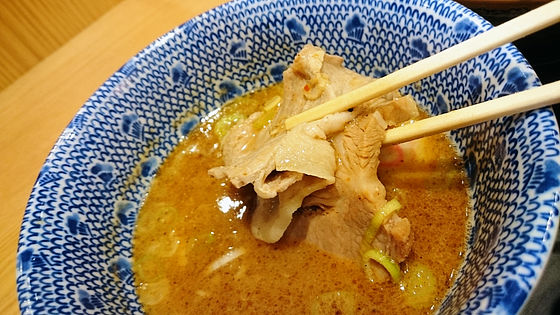 Speaking of taste in terms of the degree of satiety, it is recommended for those who care about carbohydrates by all means and those who want to eat different kinds occasionally.