I have been eating "Uki noodaki noodle noodles with vegetables" of the rabbit as the body warms as the Japanese soup stock warms up with a trolley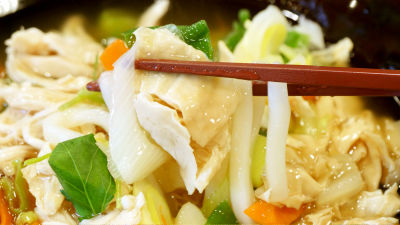 Voice actor'sMizuki NanaEven becoming an image character became a topic, Naka's "Udon noodles with vegetables and yuba"Has appeared on Thursday, November 24, 2016. I was eating at a shop in order to warm the cold body cold because it was a Japanese-style pork cut into trolley, it was a gentle taste of udon.

"Notice" plenty of yuba, chicken and vegetables 【Sesame noodles with vegetables and noodles】 Sale on November 24 (Thu)! | News | Rice bowl and Kyoto style udon noodles
http://www.nakau.co.jp/jp/news/176

Arrived inside Nako.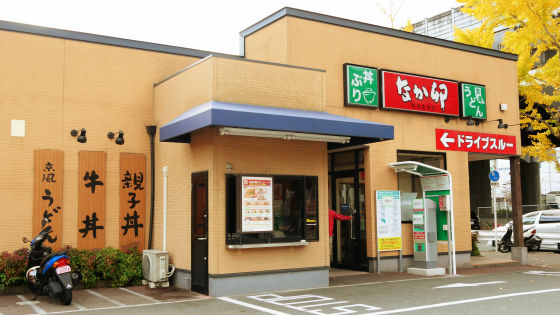 On the shop front was a poster of vegetables and sesame noodles and Mizuki Nana.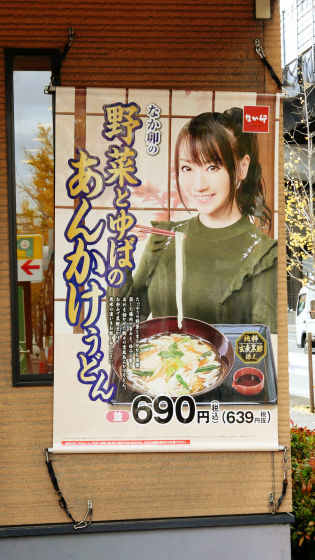 Enter the store and purchase tickets ... ...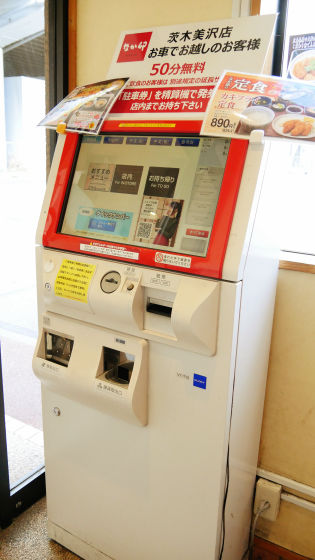 After waiting for a while, vegetables and Yuba noodles have been delivered.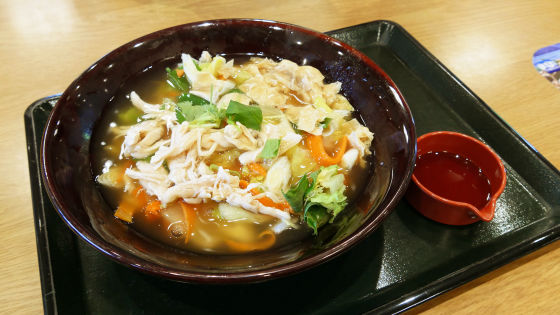 It is its size that it will be "huh?!" As soon as it arrives. Twice as long as the iPhone SE with a total length of 123.8 mm is packed in a certain diameter vessel.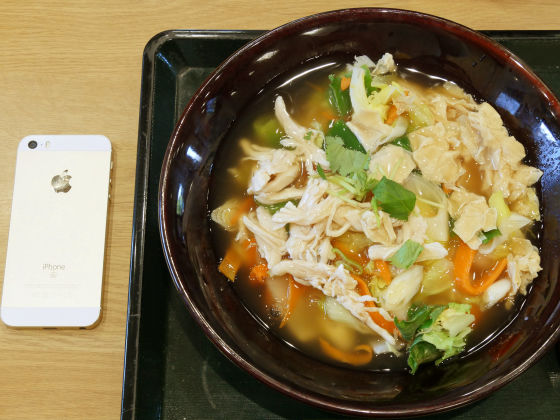 This is about the height.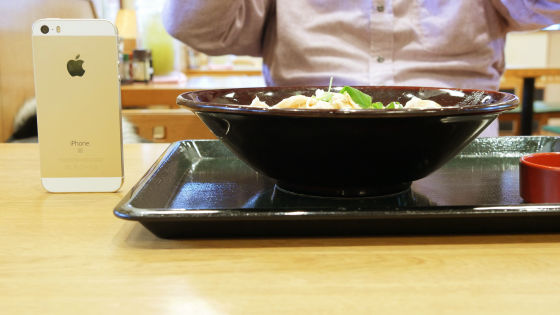 There are plenty of vegetables, steamed chicken, and soba noodles on top of sauce udon noodles.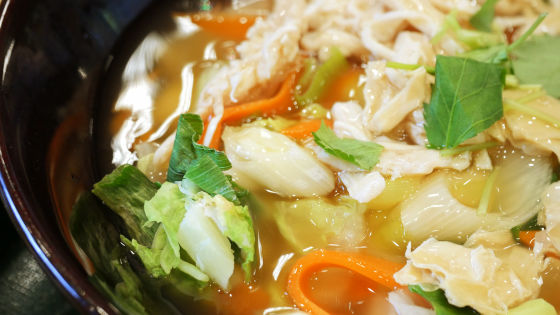 When I tried it, the trolley which was effective as a soup stock is involved in udon and it has a gentle taste. Vegetables such as green onions, white onions, carrots and chinese cabbages kept shiny texture.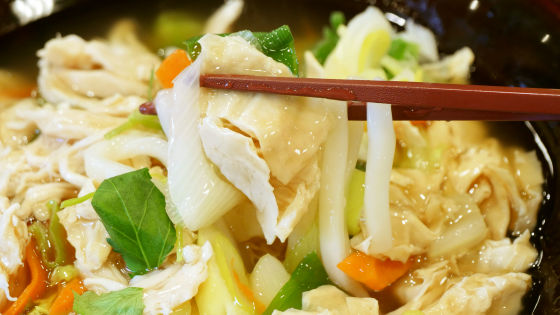 There are plenty of Yuba ... ....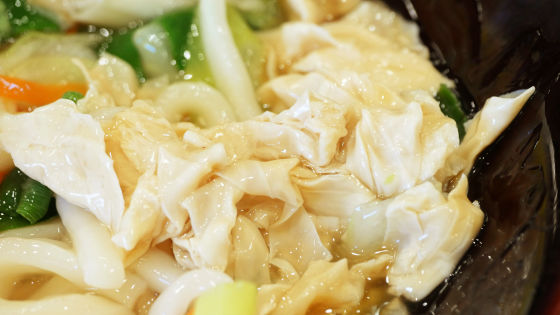 There are plenty of steamed chickens, so I have a response to eating.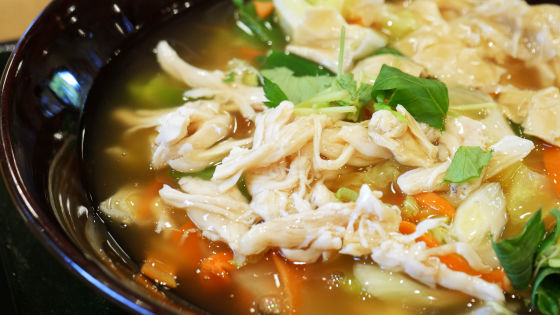 As black vinegar in a separate dish is added, when you apply black vinegar, just a little sweetness & sour taste will be added and the flavor of the soup will be tightened tightly.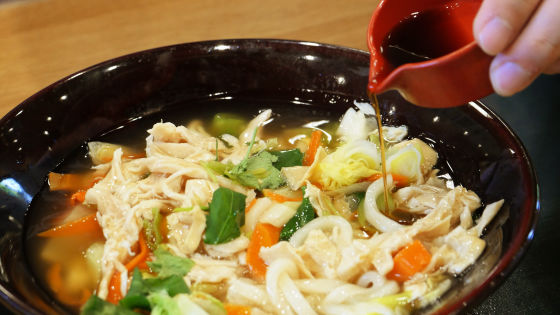 Although it has a certain amount, it is a combination of vegetables, steamed chicken and yuba, so even after eating it did not make the stomach heavy, I was able to warm the body tightly. It seems to be perfect for meals on a cold day.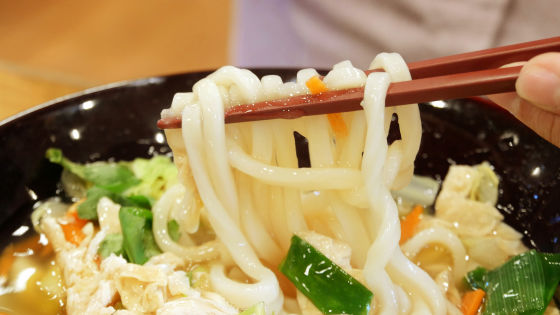 In addition, vegetables and soba noodles are 690 yen including tax.