McCafé by Barista winter limited dessert "Sac harutete" where you can taste rich chocolate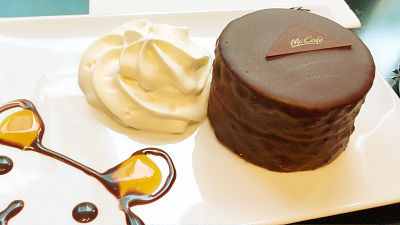 From December 1, 2016 (Thursday), desserts wrapped in chocolate with heavy and heavy on McDonald's authentic cafe corner "McCafe by Barista"Sachertorte"Has appeared. First appeared a year ago and gained popularity, this year I have tasted a dish that chocolate plate with McCafé logo was topped.

Three items of McDonald 's 89 outlets, exclusive cafe corner "McCafé by Barista" in winter only "chocolate making" appeared! "Premium hot chocolate" "Premium chocolate flappe" Start selling for a period from Wednesday, December 7 "Sachertorte" Start selling for a period from December 1 (Thu)
http://www.mcd-holdings.co.jp/news/2016/promotion/promo1129a.html

Arrived at a shop of "Mac cafe by varistor" where Sachertorte is offered. It is cautioned because it is not provided at regular McDonald's stores.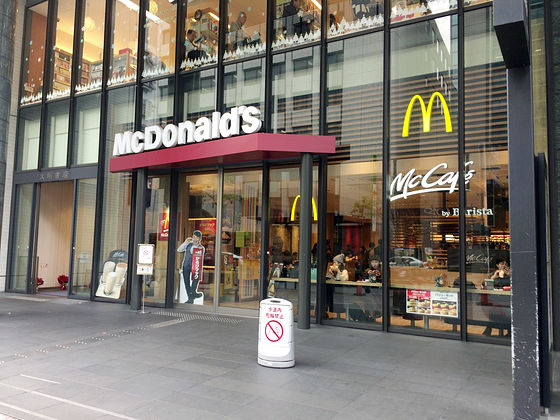 Even where I entered the shop, the panel of Sachertote was placed.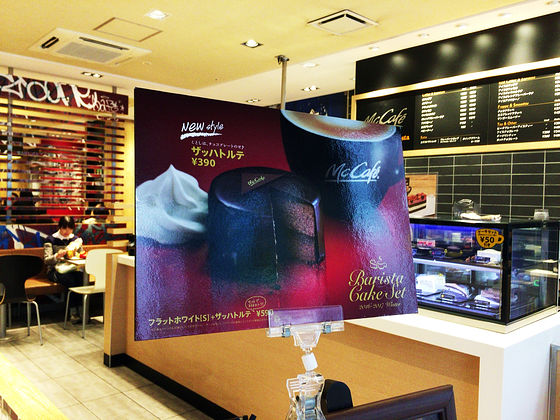 I found Sachertorte in a refrigerated case. It seems that set price is set to 50 yen off when ordering with drinks.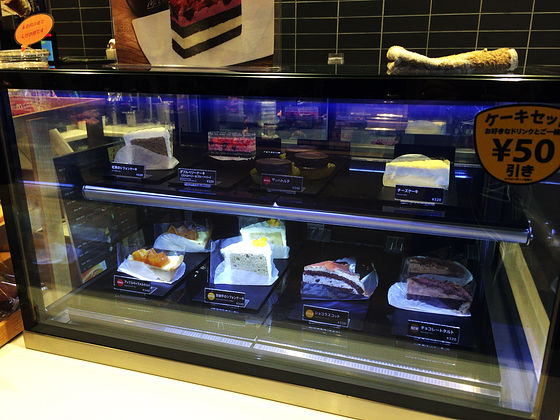 So, this time I ordered a set of "Sachertte" (390 yen including tax) and a coffee "Americano" (270 yen including tax) that will be hand-crafted after every order has been entered.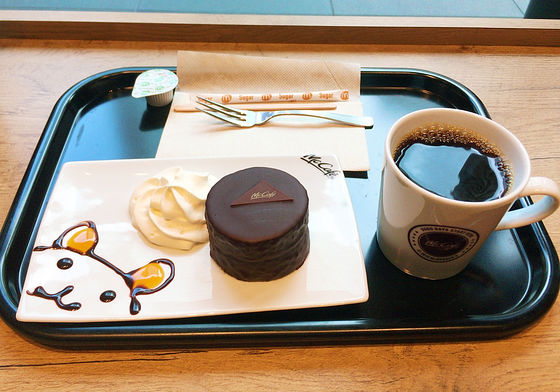 Sachertorte sandwiched chocolate sauce between the chocolate sponge "Sachhamasse" and covered it with chocolate gelrazzle. I will put a fork in a sparkling coating and eat it.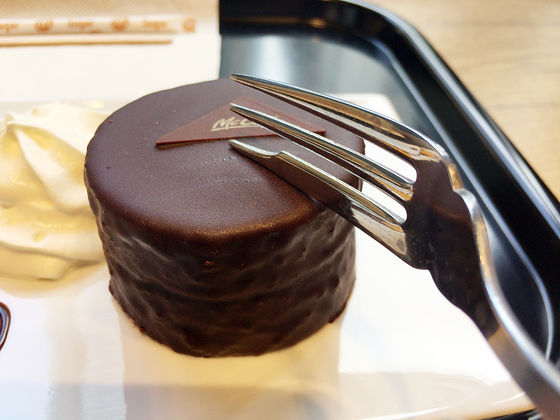 The mouthfeel of the rich Sacher Masse and the chilly sauce 's relaxed feeling, and Chocolate Granzul' s 'Chocolate 3 Duplicates' makes me feel the flavor of chocolate exquisitely, it is a dish that makes it just like winter. Chocolate art using chocolate and orange sauce was given on the plate on this day, and it is good to try to eat it with a little orange sauce.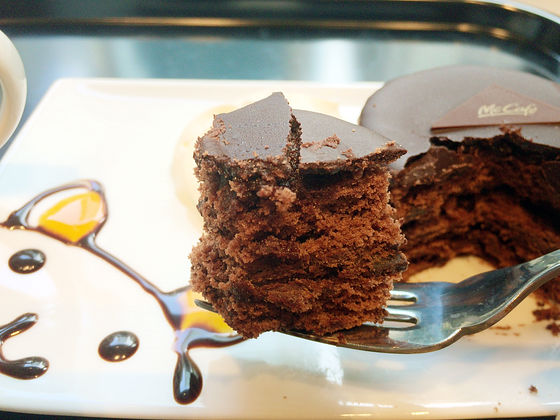 Also, when I tried eating whipped cream that feels good milk feeling, sweetness has increased and the time of bliss has arrived.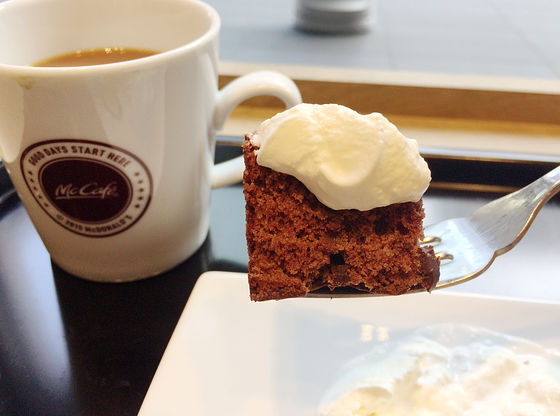 McCafé by Barista's Sachertte is scheduled to be available from December 1, 2016 to mid-January 2017.