"What is it doing in winter fireworks companies?" I interviewed fireworks makers who are producing videos that understand the things you want to know about fireworks, and also watched the fireworks factory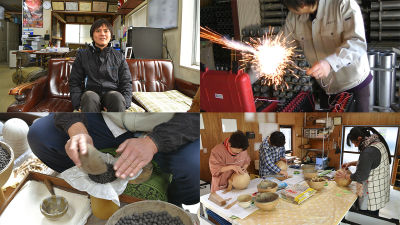 In the summer, fireworks are launched throughout the country to color the night sky, but "How do you make fireworks?" "How do you make it?", "How are you going to launch?", Explain how to watch fireworks and how to enjoy fireworks fun with movies I visited the fireworks trader Kato Hakko Co., Ltd. and visited the fireworks factory and asked Mr. Katsunori Kato of Fireworks about various contents of the animation and fireworks.

Kato Hakko Co., Ltd.
http://www.katoenka.jp/

◆ Fireworks related videos released by Kato Hakko Co., Ltd.
The YouTube channels released by Kato Hakko Co., Ltd. are as follows, and more than 40 movies that show the structure and history of fireworks are released.
Kato Hakodate Co., Ltd. - YouTube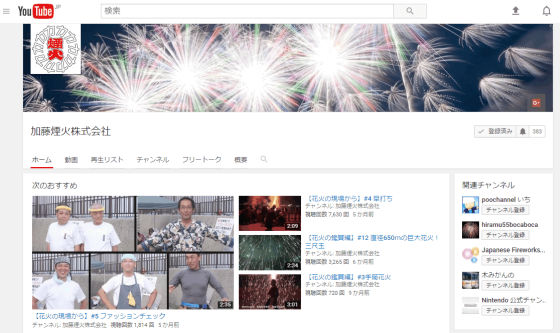 The following movies explain the structure of fireworks from the structure. Fireworks master Katsunori Kato himself becomes an commentator and explains the mechanism of fireworks.

【Workshop of fireworks】 # 1 Fireworks structure ~ 3 gunpowder ~ - YouTube


By using real tools, it is more concrete and easy to understand than being explained only with pictures and photos.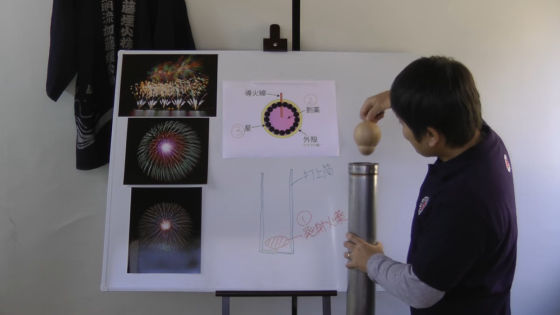 There are contents such as "What I wanted to know" such as what kind of ignition device is, how to ignite fireworks, how to ignore it, and what can be demonstrated since it is a fireworks vendor.

【Workshop of Fireworks】 # 8 Igniter - YouTube


The state of the launch site was also released.

【From fireworks site】 # 3 Fireworks seen from the bottom - YouTube


"Although it tends to pay attention to the number of fireworks display, because the power is quite different depending on the size of fireworks balls that are used even by the same one, it is good to pay attention to what sizes of fireworks will rise, There is also a video to explain how to choose a fireworks display.

【Appreciation of fireworks】 # 10 How to choose fireworks display 1 Choose by fireworks size - YouTube


There was also some videos explaining what the fireworks vendors are doing in the winter with the work scenery.

[Workshop of fireworks version] # 5 Fireworks display, what are you doing in winter? Tamaki Hen - YouTube


◆ I actually tried visiting Kato Hakko Co., Ltd.

Arrived at the fireworks factory of Kato Hakko Co., Ltd. There is a worker doing something in front of the warehouse.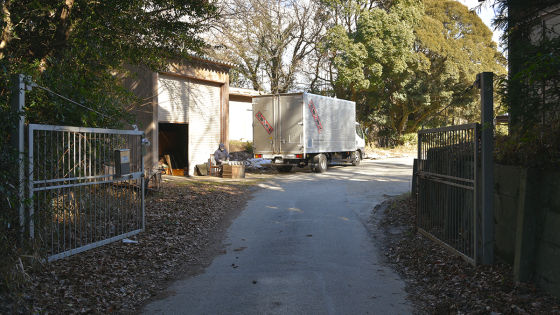 The work of scraping the rust of the cylinder for launching was done.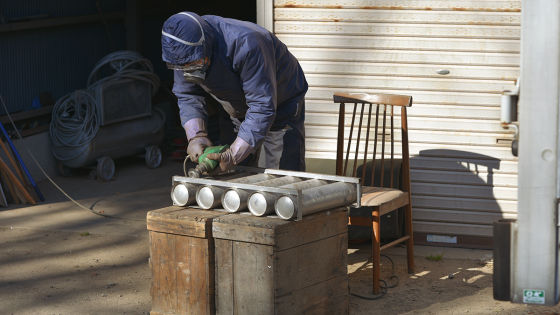 There is a huge launch cylinder. A large silver cylinder is a tube used for launching a 3-rim ball with a diameter of about 90 cm, and its height is about 4 m. I tried comparing iPhone 6 but it is magnitude of magnitude.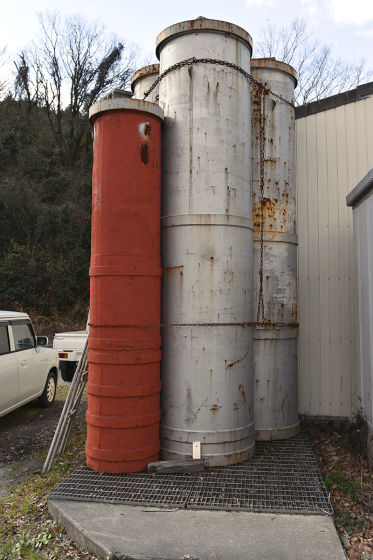 I asked Mr. Katsunori Kato fireworks story.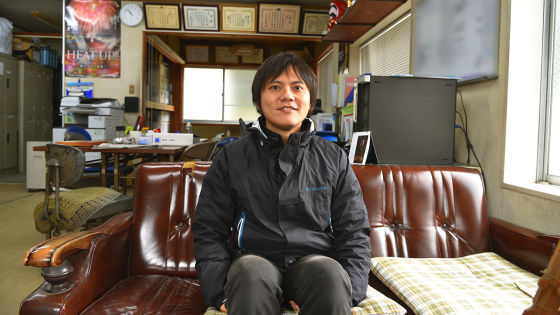 GIGAZINE (hereinafter, G):
This time, I wanted to see what the state of fireworks factory in winter is like, and I wanted to hear about fireworks movies, so I let you in the way. First of all, we will ask you about Kato Hakko Co., Ltd. Kato Kato is the fifth generation of Kato Fireworks.

Mikawa fireworks The latest akira Kato Hakko Co., Ltd. Kato Kato (hereafter, Kato):
Yes, in a lineage it corresponds to a branch. The head office is now out of business, this Kato Hakko Co., Ltd. continues to produce fireworks.

GIGAZINE (hereinafter, G):
Do you handle handworks fireworks found in Mikawa district at Kato Fireworks?

Kato:
Yes, in addition to fireworks such as fireworks festival and theme park events, we also handle fireworks for production used in hand fireworks and bridal ceremonies.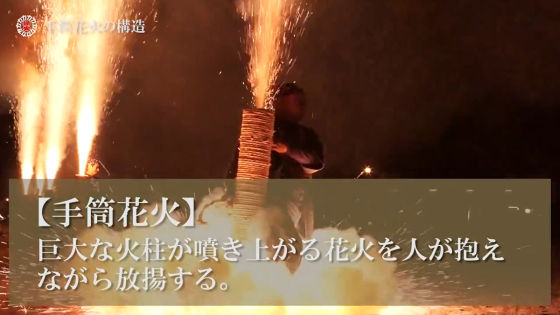 G:
Although it is urgent, I will ask you a couple of questions about the publicly available videos. Why did you decide to make a video?

Kato:
Generally, I think that there are many people who seem to think that the number of "rising" is the value standard of fireworks display. I think that the rank display of beef A4 · A5 was not existed in the past as a common case in this topic, but as the vendor announced that "beef has such a standard" It is now also known to the general public, so that we can consider quality as well as quantity. Our fireworks farmer also started making motion pictures because I thought "We need to know the value standard of fireworks not just quantity."

G:
It would be nice to have fireworks myself appearing and making movies.

Kato:
It is because we are a manufacturer because we must start our own activities and we have the advantage of being able to freely shoot fireworks production process and launch scenery, so I am conscious of it.

G:
Contrary to the trader, it is not biased to contents for maniacs, it is also easy to understand for general public.

Kato:
I am working to make it as easy to understand as possible, as it is necessary for the general public to see it.

G:
"Why is the star of fireworks (the powder of gunpowder that glows since the fireworks open)" is black? ", The part which tends to overlook is also neatly described and sometimes noticed" was it so? " Is Kato thinking about such questions as well?

Kato:
Actually, I have my wife take video shooting and editing. I think about the theme and the first manuscript etc, but also give advice such as "more carefully here" or "show it like this".

G:
It is because the wife's cooperation actually existed that even a general line of sight that is not only an expert's line of sight was made. Was your wife independent from fireworks?

Kato:
Yes, I got married two years ago, but until that time I was operating another company. I think that I am easy to understand, but my wife is more familiar with how to prove, how to explain to a person, and so on.

G:
I think that there is no intention, but the movie is summarized in about 3 minutes and it can be seen without getting tired.

Kato:
Actually, this was also told by my wife that it was actually made in one minute, but in fact it is not enough in one minute that it is about 3 minutes of motion picture. I have to shorten it more.

G:
"【Appreciation of Fireworks】 # 5 Crowned chrysanthemum (crowning cucumber)In the story that the crowned chrysanthemum which the fireworks fall slowly and glittering light was originally born of failure, there is still a story that new fireworks can be found from what was not intended this way Do you have?

Kato:
There is. Though I thought that "I want to shine like this with this color", there are things like blends of gunpowder that did not shine as I thought but "I made it with a different formulation and realized with what I launched" did.

【Appreciation of Fireworks】 # 5 Crowned chrysanthemum (crowning crow) - YouTube


G:
Including meFireworks viewerSince I have prepared several questions from you, I would like to ask a question. As a fireworks craftsman, I had an image that was stubborn and silent, but Mr. Kato was very friendly and surprised with the feeling of modern youth.

Kato:
I think that there were many people with such a tough image as generations before me, but in our generation there are more friendly people.

G:
Do you have personality suitable for fireworks master?

Kato:
Especially if you are such a person you do not have to do such a thing, rather I think that you must have various types of people. It is useless even if only people who are getting in are gathered, but that does not mean that even if there is not a single dedicated person, it will be a company that can not develop products, and I think that fireworks company will be established by gathering various personality persons It is.

G:
"I want to make fireworks that customers will be delighted with"FM NavigationI heard that it was answered in an interview of the program "fireworks star", but do you know where "customer's pleasure, customer reactions"?

Kato:
It is a local cheer.

G:
Does the reaction of the guests who are watching are conveyed until the launch site?

Kato:
Yes. "Being able to hear applause and cheers from customers" feels the most pleasure when launching fireworks. I think that it is also a feature of our fireworks trader that we can also be present at the site where it is a manufacturing industry but consumed. You can feel it in the customer's response "Today was good", "I was useless today" on the spot.

G:
As much as it seems to have been "bad", is there a difference in response from the customer between one time and another?

Kato:
It is completely different. After all, cheers are amazing when it is good fireworks.

G:
Are you doing something like Genki as "Fireworks well lapped and opened cleanly"?

Kato:
There is nothing special at home. Shrines and bills are decorated in offices and workshops.

G:
Are there any fireworks that are mechanized and are producing in large quantities?

Kato:
No, all fireworks are handmade.

G:
Are you working on making fireworks balls now? May I visit you?

Kato:
Please go and see now.

G:
Thank you very much.

So we decided to visit the fireworks factory.

From the middle of the premises, it is a place where no officials are allowed off limits. There was a cabin a little up the hill. A block fence is built to minimize damage even in case of emergency.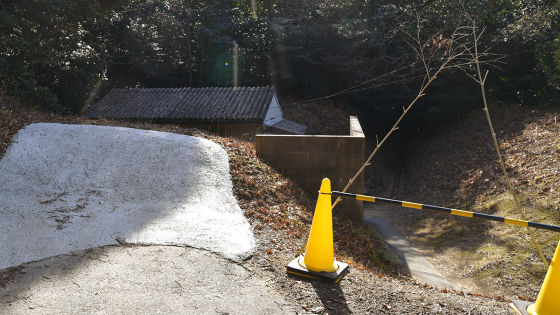 There was an entrance of the workplace where we went around the block fence.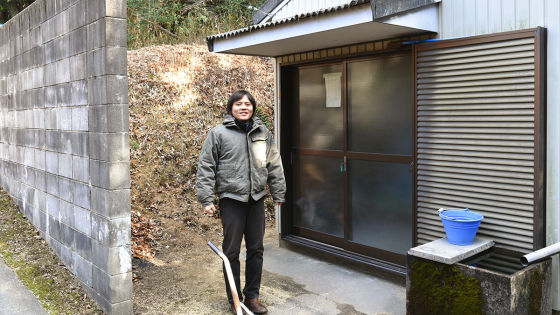 Masahito Ozaki of fireworks is doing the work of filling fireworks balls with explosives. Because we treat the gunpowder, there is no heating in the room. It was a cold day snowing on this day, and the room was cold.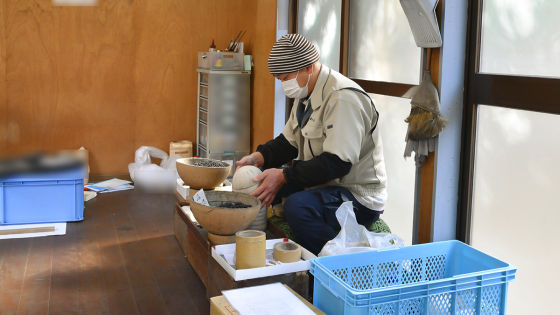 The stuffed round granular thing is what is called "star" and it is a gunpowder that gives out colors such as red and green when fireworks opens. First of all, we will arrange this star in the shell of a ball called "Tamameki" which splits the fireworks balls in half. This fireworks is a fireworks of the size of No. 4 ball of about 12 cm in diameter.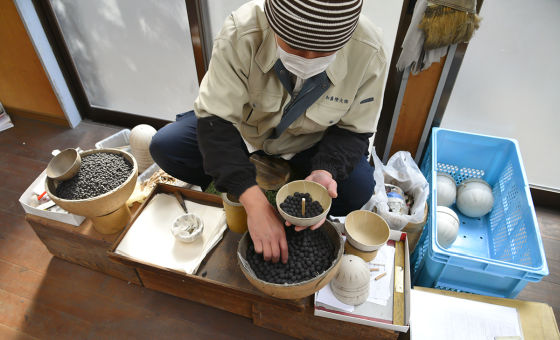 When aligned along the beads, stars will collapse on the way. So put a small piece of paper wrapped in Japanese paper and prevent the shape from collapsing by aligning the stars in the gap with the omelette.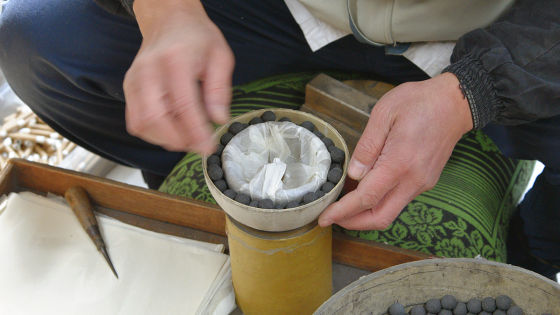 After spreading the Japanese paper, taking out the mold making the mold, pack the explosive called "fissile" which explodes the fireworks. In order not to mix stars and medicines, leave the Japanese paper as it is.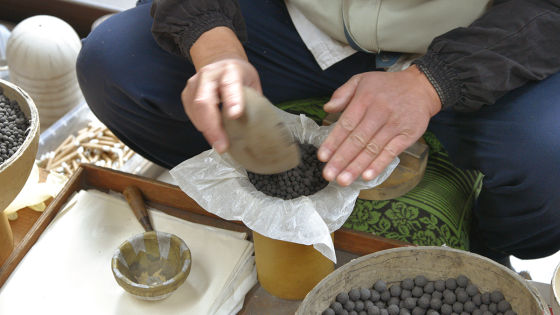 After packing the medicine, close the washi and close it with tape. Make two of the same, from here ...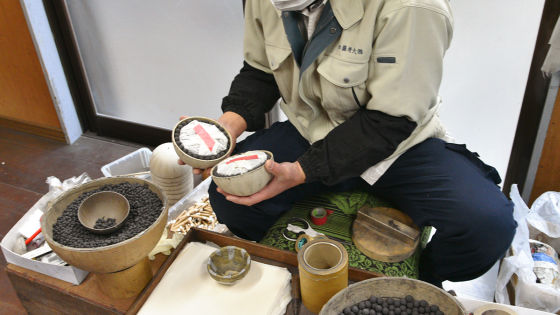 Fit quickly so that the contents do not leak out.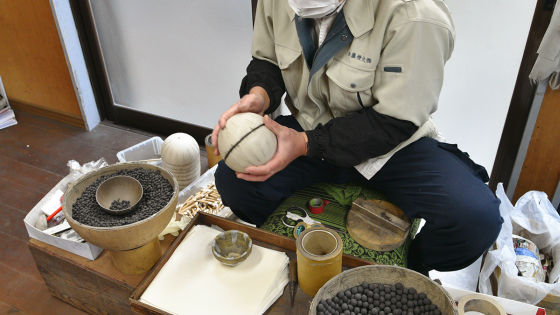 I knocked the balls together with wooden sticks and stuffed the gaps and settled the gunpowder, but I thought that it would be adjusted by tapping lightly and I was beaten hard enough to transmit the vibration from the floor.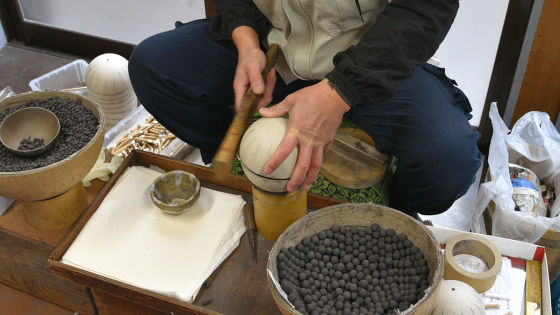 When the shape was in place, it sealed the joints tightly with tape, and it became like a fireworks bulb shape. However, it is not completed yet.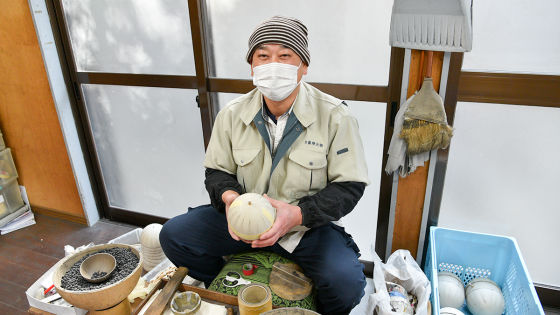 In order to complete it, we have to do the work of sticking craft paper to increase the strength around the fireworks ball called "Tamaki". There is no heating as this workshop is also prohibited by fire. I'm thick clothes wearing coldness.



It is necessary to paste the paper, dry the paste, paste it and dry it and raise the strength many times. Writing "10" on fireworks means that the process of ball pasting was repeated ten times. Whether or not the fireworks spread vigorously and swiftly depends on the number of times the balls are pasted, that is, strength, and how many times to repeat depends on the size and type of fireworks, and that number is a trade secret.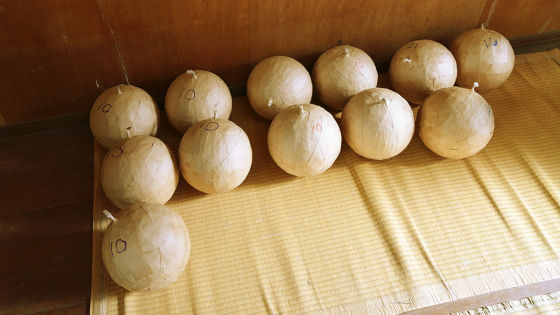 This is a small cute fireworks ball. Such small fireworks are also made by hand one by one.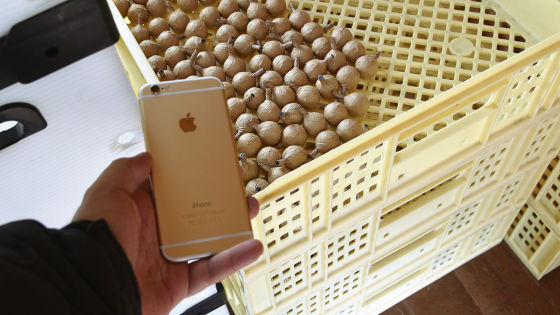 And the biggest fireworks ball I saw this day. It is a scale ball with a diameter of about 30 cm.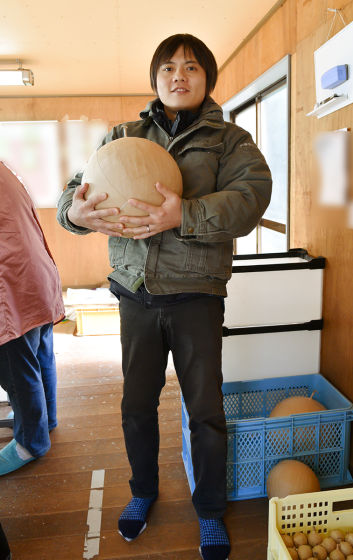 This is where we are sunning the sky to dry the stars.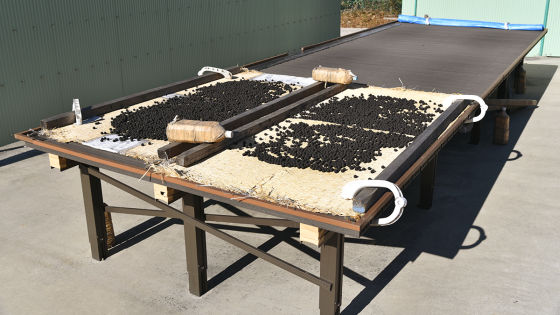 The process of preparing explosive is the most dangerous and the hut of the workplace is surrounded by concrete walls.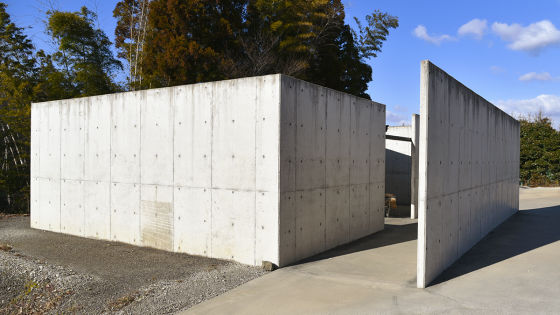 Tools to launch fireworks are stored in the warehouse. It is said to fire fireworks one by one, and in the case of fireworks festival of thousand fireworks, it means that the number of cylinders for launch is prepared.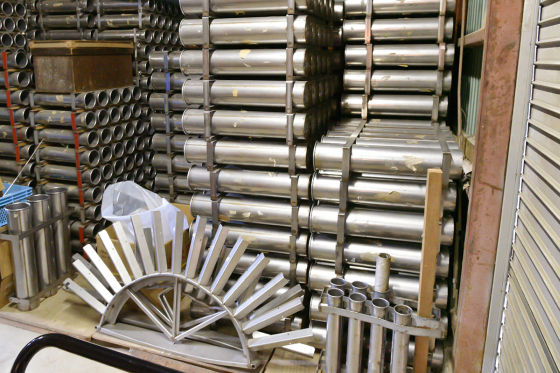 G:
Thank you very much for your time today. Please give a message to the reader of GIGAZINE at the end.

Kato:
Nice to meet you, Kato Kato of Kato Hakko Co., Ltd. Points to decide fireworks display to go to see can be divided according to taste, but also from the viewpoint of fireworks festival such as "close" "not many", "size of fireworks to fire" and "quality of fireworks ball" When you know, it makes having fun to go to fireworks festival. When going to the fireworks display, please be conscious of the size and shape of the fireworks that are struck one fireworks when you feel like it. And when you go out to a different fireworks display, please compare it with the fireworks display we saw last time. If you think "that? Something different!", It is the entrance to fireworks lovers. Please come and visit various fireworks festival by all means.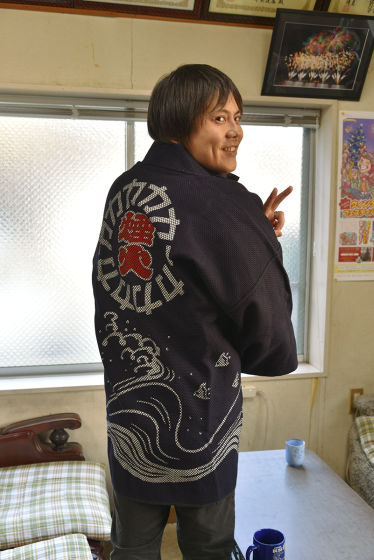 G:
Thank you very much. Will you let me know a detailed story etc. by the next opportunity such as the original fireworks?

Kato:
Yes, thank you.

Mr. Kato who is producing a full-mood movie that wants to convey the interest of fireworks. Not only as a fireworks craftworker, but also as a guest who enjoys watching fireworks because he loves fireworks, it is not limited to fireworks tournaments that he is involved in, as well as stories that have seen various fireworks displays, fireworks exhaustion The topic quickly passed the time. Fireworks such as original Fireworks at Kato Hakodate Shop and Star Mine, there are things called fireworks trader 's features, but I will ask this next time so please look forward to the next time.