Do both front and rear cameras of iPhone 8 correspond to movie shooting of 4 K · 60 FPS


Apple's Siri mounted home speaker "HomePod"Information on iPhone 8 is leaked from the firmware of the Portuguese news siteIHelpReported that the front camera and the rear camera of iPhone 8 both found a code indicating that movie shooting at 4 K · 60 FPS is possible.

IPhone 8 may support 4K video at 60 FPS with front & amp; rear cameras | 9to5Mac
https://9to5mac.com/2017/08/03/iphone-8-4k-video-details/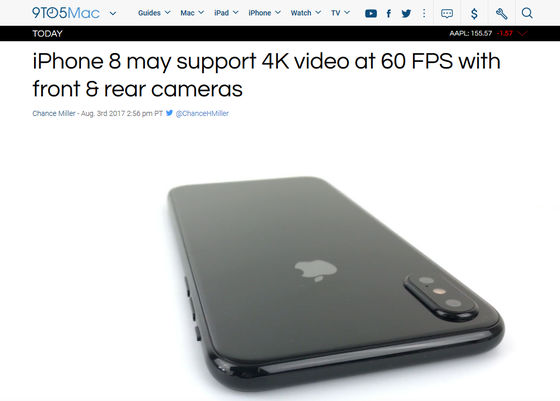 IHelp found "The code that shows that both front camera and rear camera on iPhone 8 can shoot movies at 4 K · 60 FPS" is the red arrow part of the screen shot below. Interestingly, "Red" and "Front (front)" are written in the red arrow part, and it is presumed that both front camera and rear camera are compatible with movie shooting at 4 K · 60 FPS I can do it.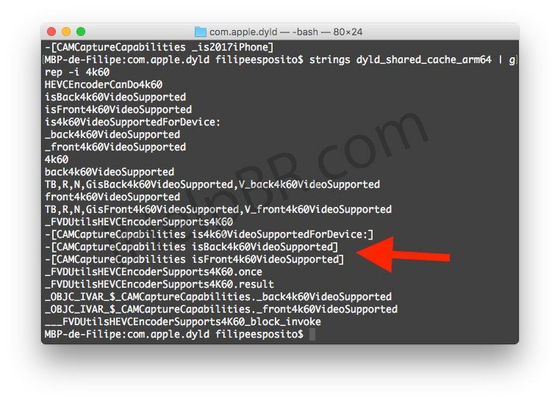 At the present stage before iPhone 8 release, both iPhone 7/7 Plus can shoot 4 K movies only with the rear camera, but the frame rate is up to 30 FPS. Also, the front camera can only shoot videos of 1080p.

In addition, according to HomePod's firmware, the rear camera and front camera 4K movie supports HEVC which is Apple's new file format. In addition, Apple has announced that it adopts "HEIF" and "HEVC (h.265)" as a file format of images and movies from iOS 11, and by adopting these, the file size dramatically We are reducing it.

On iOS 11 "HEIF / HEVC" was introduced in image / movie format to reduce file capacity by 50% maximum - GIGAZINE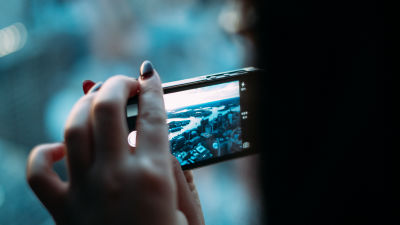 Support for 4K / 60 FPS movies on the rear camera is provided by Apple from iOS 11ARKit9to 5Mac, which reports Apple-related news, wrote that it would be a very beneficial factor. Also, the leak from HomePod's firmware is more reliable than the information from unknown sources.

Furthermore, from HomePod's firmware, it is also clear that iOS 11 is equipped with a function called "SmartCam".

IOS 11 camera features may include scene recognition
https://www.engadget.com/2017/08/03/iphone-camera-upgrade-ios-11/

"SmartCam" is a mode that automatically performs settings suitable for shooting by scene, and it will be a function to be installed in iOS 11 or the next iPhone. "The overseas news media engadget suggests that machine learning analyzes shooting scenes and chooses the best settings."

IOS 11 (or the next iPhone) will have something called SmartCam. It will tune camera settings based on the scene it detectPic.twitter.com/7duyvh5Ecj

- Guilherme Rambo (@ _ inside)August 2, 2017

In addition, from the HomePod firmware iPhone 8Face authentication functionI thought "Face IDThe existence of "Face ID corresponds to Apple PayWhat you are doing is clear as well.