In order to make use of the limited land we approach the unknown land plan of Singapore growing underground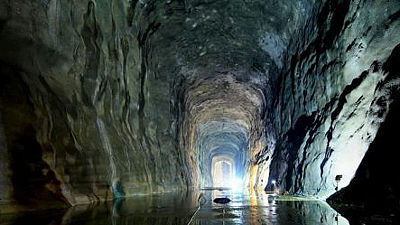 In the country / Singapore located at the tip of the Malay Peninsula, there is only a very small land area of ​​only 719.1 square kilometers. This is almost the same size as the 23 wards of Tokyo, with about 5.6 million people living in it, and the population density is the second highest in the world after Monaco. In order to develop infrastructure for expanding people's livelihoods and economy in a limited land area, Singapore is advancing a policy to develop the underground space.

The Secret Underground World Of Singapore
http://www.yp.sg/secret-underground-world-singapore/

A few years ago, Singapore has taken measures to promote effective utilization on the ground by transferring ground facilities to the basement. The image of the underground space is as follows. Just below the ground are pipes that contain people walking walkways, electric wires and communication lines, and subway stations, automobile tunnels, sewage treatment plants, etc. There is also a reservoir etc for storing ammunition etc. around 100 meters underground.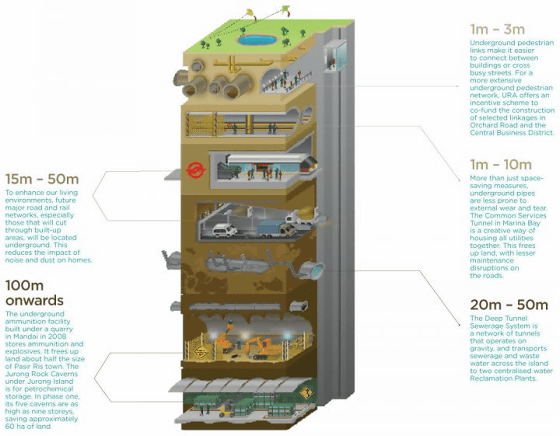 In the Marina Bay district famous as a sightseeing spot, underground tunnel called "Common Service Tunnel" is stretched. This is based on the underground infrastructure which is made in a part of Tokyo, and it is to be able to put the power grid, communication network, water supply equipment etc. together in the 3 km long tunnel I will. In addition, this tunnel seems to be equipped with facilities called "District Cooling Plant" that circulate chilled water to use for air conditioning of buildings on the ground.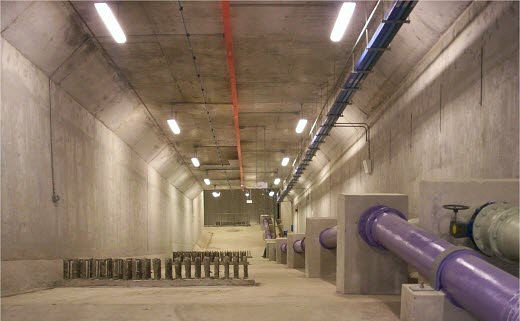 The depth is lowered at a stretch, and there is an ammunition cabinet made by hollowing rock near the 100 m underground. This facility is built in the basement of "Mandai Quarry" which was once a quarry, and construction takes 10 years. The actual depth has not been announced to protect the secret. By building the ammunition in the basement, we succeeded in reducing the area by 90% compared with making ammo cabinet on the ground how successful we succeeded in opening the land equivalent to 400 soccer fields I heard he did.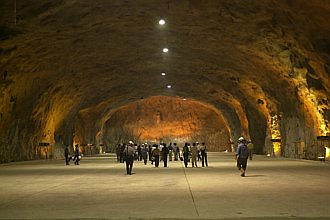 An artificial island located southwest of Singapore main islandJurong IslandAt the basement of 130 meters there is also an oil storage facility "Jurong Rock Caverns" (JRC) made out of rock masses. Crude oil and refined naphtha etc. are stored here and it is an indispensable facility for the petrochemical industry in Singapore, so watch out for violent acts such as terrorism and strict security system is laid down It is said that.



JRC was planned in the 1980s when the economy of Singapore suddenly grew and is the first underground storage facility in Southeast Asia. Each of the five caves stretched underground like Jurong Island has a length of 340 meters, a width of 20 meters, a height of 27 meters corresponding to the ninth floor of the building, and 64 pools used at the Olympic Games Minutes, storable goods equivalent to 1,300 two-story buses can be stored.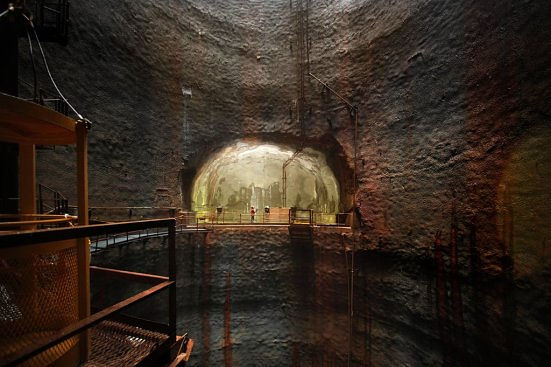 However, this plan has not yet been completed, and the Singaporean government is proceeding with construction which doubles the stock capacity of JRC.




In Singapore, underground research and development project called "The Land and Liveability National Innovation Challenge" is in progress. This project aims at "to aim for space utilization that is highly cost effective and sustainable in terms of long-term development and resilience (resilience) of Singapore and is optimized for use" It seems that construction of facilities such as "underground stadium" and libraries as well as plan is planned.
in Note, Posted by darkhorse_log