Succeeded to send the power of 2000 men for the islanders to the mainland of the United States by maritime wind power generation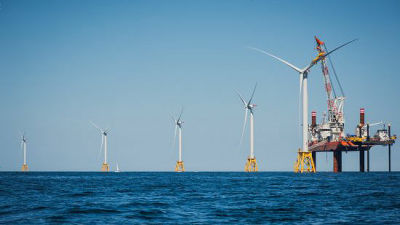 We have completed the power generation system that supplies the surplus power to the mainland of the United States by covering all the energy of the islanders with the electricity obtained from the offshore wind power generator installed offshore of Block Island in Rowland State, USA. Oceanic wind power generation, which is expected as a promising renewable energy to replace solar power and hydroelectric power generation, is being developed not only in the United States but also in many countries.

America's Wind Energy Future Looks Seaward | News | NREL
https://www.nrel.gov/news/features/2017/americas-wind-energy-future-looks-seaward.html

Located off the coast of Rhode IslandBlock IslandThere are 2000 inhabitants living there. The Block Island Wind Farm (BIWF) succeeded to cover all of the electricity used by this islander by offshore wind power generation system installed offshore. Until now, Block Island has produced electric energy by using diesel fuel, costing 25 dollars (about 2900 yen) per month per islander, but these costs are reduced to zero by offshore wind power generation system , And it is now possible to transmit electricity that can not be used up by generating electricity to the mainland of the United States by a submarine cable.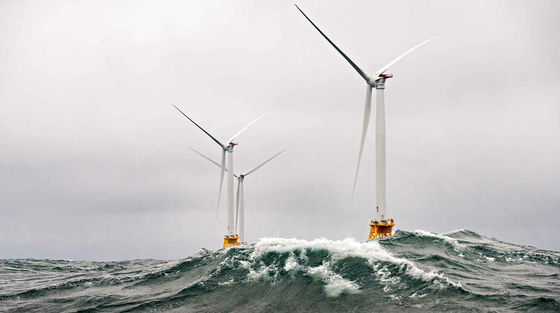 The offshore wind power generation system developed by BIWF was developed jointly with National Institute of Energy Technology (NWTC) and National Renewable Energy Research Institute (NREL). Offshore wind power generation is considered promising as renewable energy that does not use fossil fuels because wind power generation can generate electricity at sea more effectively than on land, and Massachusetts Province has 1600 MW by June 2027 In New York State by 2030 by placing a commitment to generate 2400 MW by offshore wind power generation. Until now, it is unclear whether wind power generation at sea is paying in terms of cost, there seems to be a situation that the investment of electric power companies does not proceed as expected, but the offshore wind power generation system at Block Island is a model case NREL expects further development of offshore wind power generation in the future.

According to NREL, important technologies for offshore wind power generation include not only development of turbines with high power generation efficiency but also exterior equipment for constructing a system that is hardly affected by waves at sea, despite the fact that the water depth is shallow and the wave is low The selection work of the wind blowing direction suitable for wind power generation, etc., it is complicated thing many factors came. Therefore, NREL says that it is essential to educate and train engineers who actually operate and operate the system.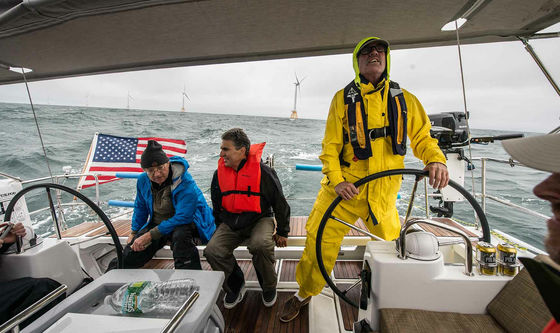 Furthermore, in order to do wind power generation not only in the coastal area where the water depth is shallow but also on the offshore sea, it is not a landing type that fixes the wind power generation system,Floating offshore wind power generationDevelopment of a system becomes indispensable. If it is a floating wind power generation system, it can be installed even in places where it is difficult to immobilize the wind power generator due to its deep water depth, and development is progressing with the aim of a system that can provide stable power supply.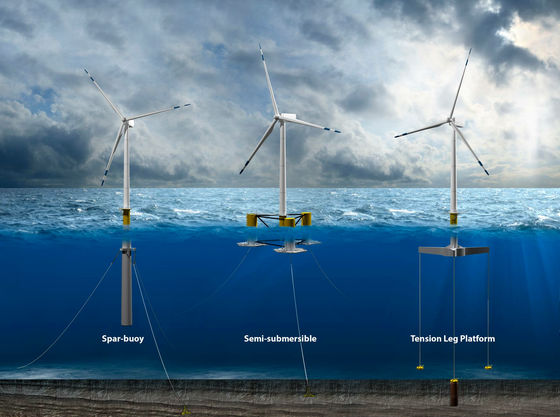 Norwegian Statoil off the coast of ScotlandBegan operating the world's first floating offshore wind power generation businessOrReviewing legislation to promote large-scale projects Japan, Etc., and the worldwide development competition of offshore wind power generation has intensified intensely.