"Ano Hana" "Let's decorate the promise on the morning of goodbye flowers," "Here salmon" screenplay Mari Okada's first supervision work this trailer published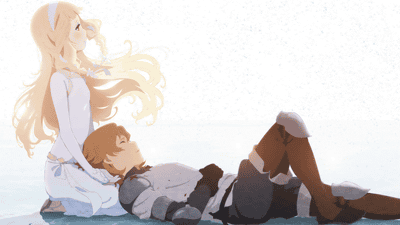 Anime"We still do not know the name of the flower we saw that day."My heart wants to cry.", Live-action movie"Dark girls"teacher! Can I like you?As a work directed by Mr. Okada Yuri, known for his script,Presented in July 2017The trailer of the trailer "Let's promise the flowers of promised in the morning of goodbye" was released.

Movie 'Let's promise flowers in the morning of goodbye' Official site
http://sayoasa.jp/

Synopsis is as follows.

Warp is the month when it flows. A weft is a cute person.
The people of Iolph living quietly living in secluded lands, woven daily events into cloth called Hiviol. Those whose lifespans of hundreds of years have stopped growing in appearance in their mid - teens, were called "Family of Farewell" and were regarded as living legends.
Iolph girl Makia, without his parents, was feeling alone "somewhere" while spending calm days surrounded by his colleagues.
Their days will collapse in a moment. In search of Iolph's longevity blood, the Mesae army came across the old beast called Renat. Amid desperation and confusion, Leiria, the most beautiful Iolhu, was taken to the Mesaate, and Mr. McKe secretly gets a mind to recollect a missing boy Kim. Makia managed to escape, but he lost the place to return.
Makia wandering in the dark forest with an empty heart. It was a "lonely baby" baby who just met his parents when I came across to be called.
An area that grows as a boy. Makia remains the girl as time passes. In the same season, flows at different times. In the changing era, the bond between two people who changes color. A story of irreplaceable time, in which loneliness meets all alone and is spun out.

Movie 'Let's promise flowers in the morning of goodbye' Trailer - YouTube


The following scene cuts are released. Animation production is in charge of P.A. WORKS, known for work series such as "Hanasaku Iroha" "SHIROBAKO" "Sakura Quest".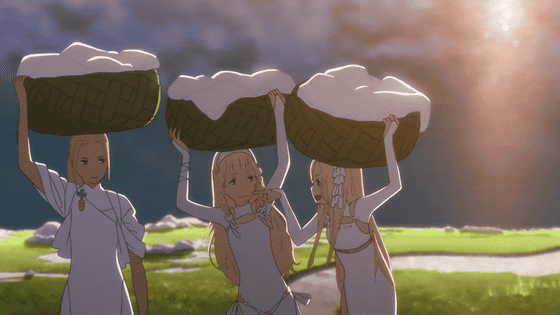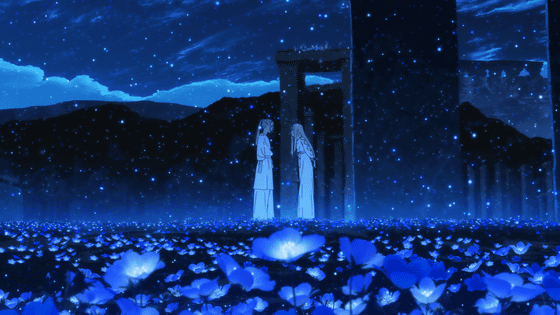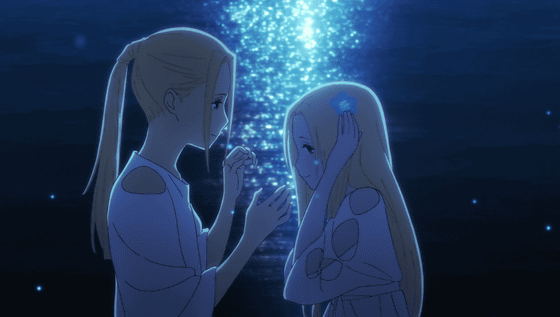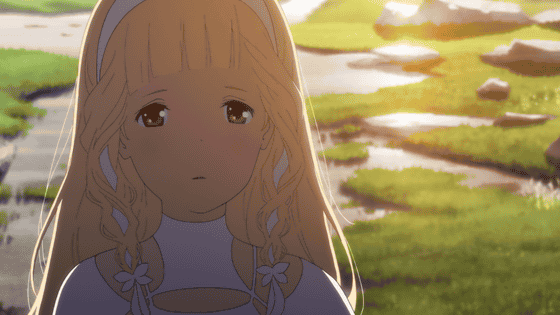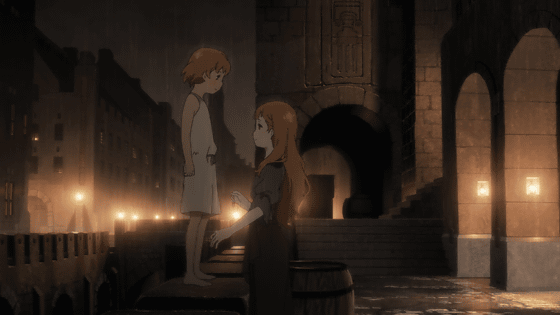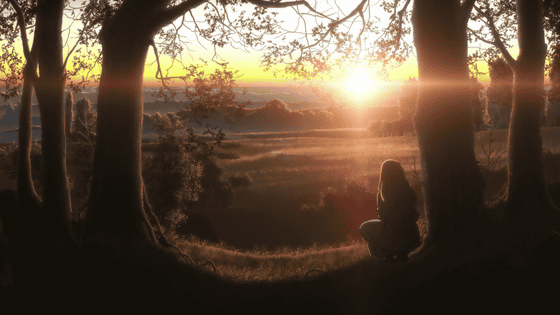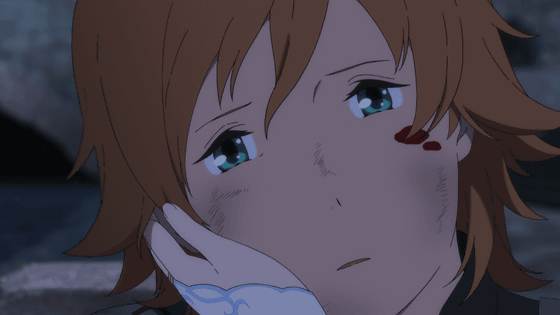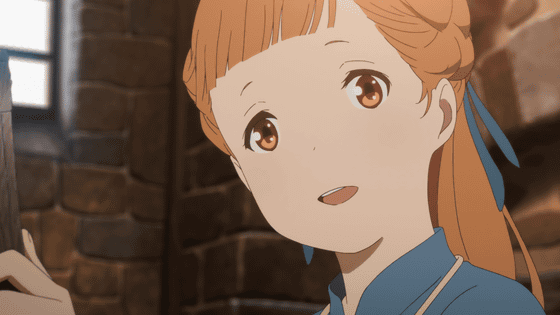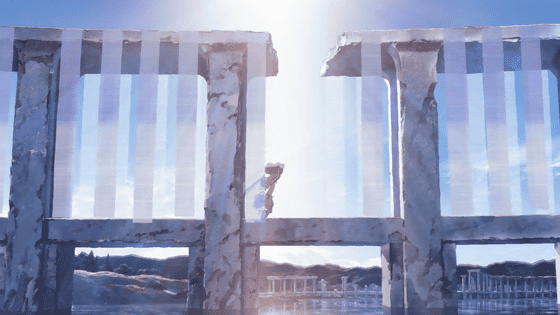 The poster visual is a thing that Makina knees pill a young man and an allele, and is given a catch phrase "I loved you, I am glad".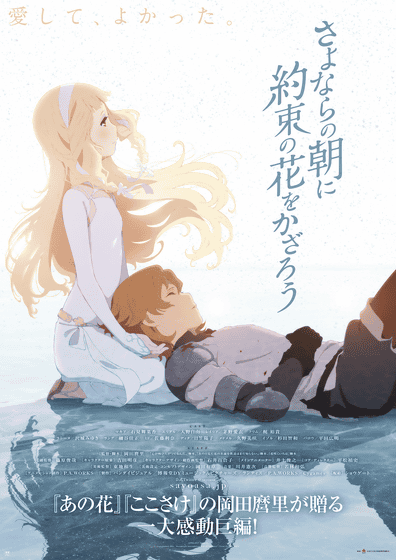 By the way, in July 2017At the time of work releaseTiser visual was a young boy who ran the girl's hands and ran on the meadow, but here are the young alias and Makina. Although Eliu has grown up, there is no change in Makina which is an Iolf.



The movie 'Let's promise to flower on the morning of goodbye' is a show show on February 24, 2018 (Sat) with shogate distribution.

◆ Staff & Cast
Director · Screenplay: Okada Yuri ("My heart wants to cry." Screenplay, "We do not yet know the name of the flower I saw that day." Screenplay, "Hanasaku Iroha" screenwriter)
Animation Production: P.A. WORKS
Production: Bandai Visual / Hakuhodo DY Music & Pictures / Lantis / P.A.WORKS / Cygames
Distribution: Showgate

Theme Song: rionos "Weatrle" (Lantis) Lyrics: riya Composition / Arrangement: rionos

·cast
Makia / Iwami Maiko incense Elele / Ireino Freedom Leiria / Chino Akira Kure / Kaji Yuki
Racine / Miyuki Sawashiro / Masayoshi Hosoya Mido / Rina Sato / Yoko Higaka Med Mel / Misaki Kuno Iso / Tomokazu Sugita Burou / Hiroaki Hirata
© PROJECT MAQUIA