Production of iPhone X ended in the second half of 2018, and the possibility that Apple will make a complete transition to the new iPhone emerged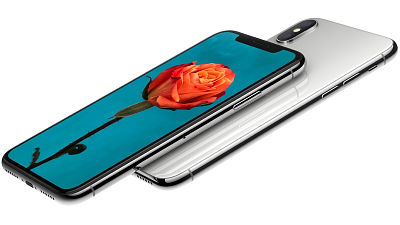 The view that the production of iPhone X that appeared in the autumn of 2017 will be discontinued in the second half of 2018 is spreading. The iPhone X announced at the timing of the iPhone 10th anniversary was an ambitious model including a face authentication function "Face ID", but in fact the "production cost" pulls the production foot and at the same time the model of the latest model There seems to be circumstances inevitable to be driven to the corner by composition strategy.

Apple Inc. Might Be Planning to Kill the iPhone X Later in 2018
https://www.fool.com/investing/2018/01/20/apple-inc-might-be-planning-to-kill-the-iphone-x-l.aspx

According to Jun Zhang, an analyst at investigator for investor information "Rosenblatt Securities", Apple said that it will cut production of iPhone X to 10 million units in the fiscal year ending June 2018. It is predicted that iPhone X shipments will remain at 15 million units at this time.

Mr. Zhang also analyzes that this is a production plan tailored to demand, as well as Apple's intentional decision. Apple has continued to sell by lowering the price of the old model, even after releasing a new iPhone every fall in the past. This is based on the strategy of expanding the market by combining an inexpensive "die-down" model in parallel with the expensive latest model, but it seems that the view that 2018 does not adopt this method is apparent That is why.

The reason is also related to the prediction that the new iPhone, which is supposed to appear in the autumn of 2018, will be a three-model configuration. It is seen that the composition of 3 models will be "high-end models with improved functions with iPhone X improved version", "Plus model" with its screen enlarged, and "low price version" with LCD display instead of OLED It is expected that all three models will be equipped with the latest processor "A12". Then, in this model configuration, the reality that iPhone X standing position of being "the hardware is one year late but installing OLED" is incomplete, and the whereabouts are gone awaits.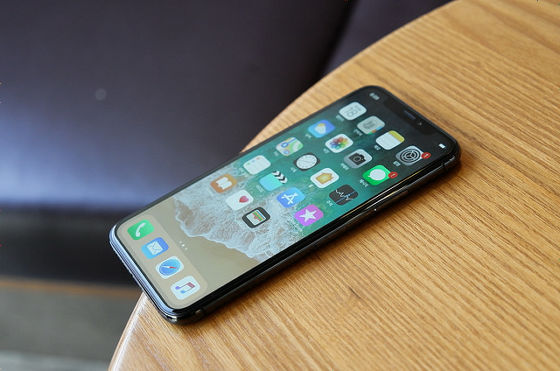 ByAaron Yoo

Moreover, according to Zhang's forecast, the price of the new iPhone is expected to be from 799 dollars to 999 dollars (about 88,000 yen to about 110 thousand yen), and to iPhone X exceeding this price in 2017 Competitiveness in terms of price can not be hoped for. Apparently, the view that iPhone X finishes its function in one year as a model to commemorate the "iPhone 10th anniversary" is intensifying.

In addition, the new iPhone that appeared in the autumn of 2018 has three models as described above, and expansion of the hardware side is expected, such as the operation of Face ID improves and the built-in memory expands. In addition, the view that the "Tsuno" (or "notch") at the top of the display characterizing iPhone X is gone is also indicated.

Here's What to Expect From 2018 Apple Inc. iPhone Lineup
https://www.fool.com/investing/2018/01/05/heres-what-to-expect-from-the-2018-apple-inc-iphon.aspx

· Continued
"IPhone X ends in 1 year" and iPhone leaks also predicts familiar analysts - GIGAZINE