Google changed the mobile version search results to "show more" and show the continuation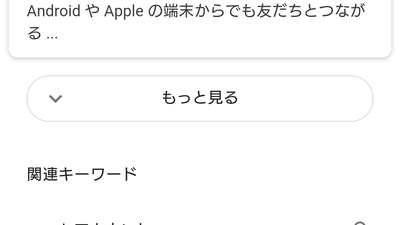 The search result of Google is divided into pages for each set number of settings, but this style has been changed on the mobile version, and when you tap "more" at the bottom of the page, the continuation is now displayed .


We've launched a new "More results" button that would it easier & amp; faster to get more search results on mobile. Now additional listings load below the ones already displayed, rather than the old "Next" button that would load an entirely new page ....pic.twitter.com/A4ZMXFlwd0

- Google SearchLiaison (@searchliaison)April 11, 2018

Go to Google with mobile version of Chrome, try searching "Google" for experiment.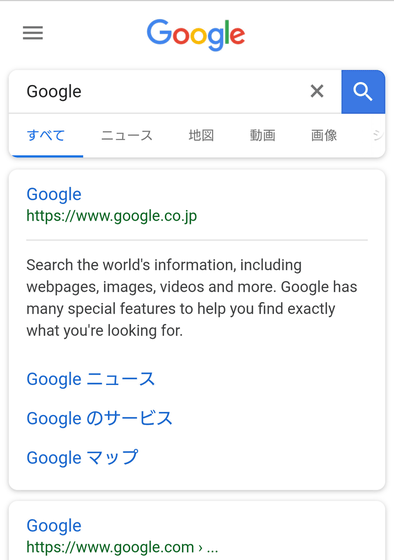 A related keyword is displayed under a certain number of search results, and a button "more" is added above it. Tap this ... ....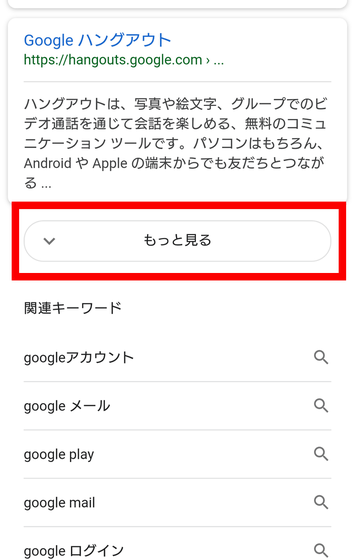 The additional search result was displayed on the bottom, not on a separate page.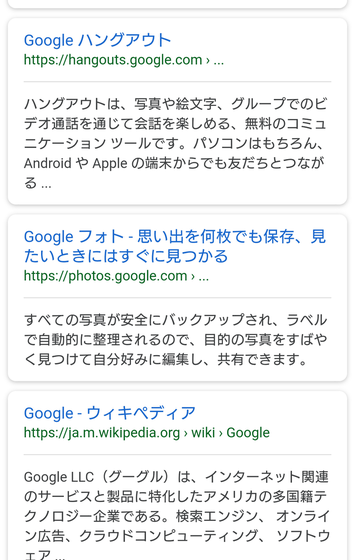 There is also "more" at the end of this search result, and the search result continues only.