Amazon launched a business owner support program that can start the shipping business with only 1 million yen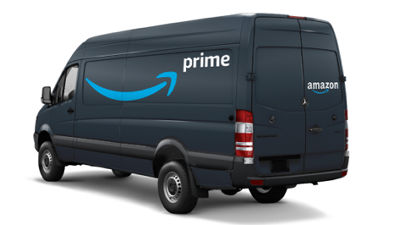 Amazon with no doubt about building a product delivery network has launched a program to support small business owners who deliver new Amazon items. By using Amazon's delivery car and delivery know-how, Amazon appeals its appeal if it can become a business owner with a small amount of funds.

Amazon Logistics
https://logistics.amazon.com/

Amazon Has a Business Proposition for You: Deliver Its Packages - The New York Times
https://www.nytimes.com/2018/06/28/technology/amazon-start-up-delivery-services.html

A program to support a small owner is newly added to "Amazon Delivery Service Partner" that recruits business partners that undertake the delivery of Amazon items. This is a totally different thing from " Amazon Flex ", a part-time employment program that helps Amazon's delivery of goods from $ 18 per hour to $ 25 per hour (about 2000 to 2800 yen), "a person launching a delivery business to deliver Amazon items" It is a program to support. Rather than getting salaries from Amazon, we are recruiting "independent business owners" who contract delivery contracts with Amazon.




In this new program, it is possible to borrow Amazon's delivery vehicles. Of course, it is not permitted to undertake the product delivery service of another company, and it is requested that the exclusive use of Amazon's delivery service to the last is required.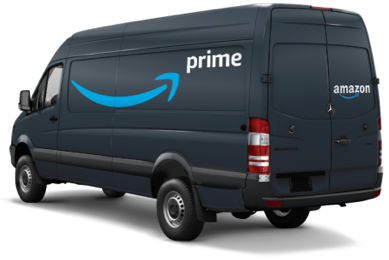 According to Amazon, business owners can receive necessary support from Amazon, such as not only borrowing of Amazon vehicles but also providing delivery know-how. In addition, Amaon negotiates on behalf of the business owner, you can use fuel bills and car insurance at a cheap price. Therefore, it seems that you can start business with a very small amount of former hands as the start-up fund of the transportation industry of 10,000 dollars (about 1.1 million yen), "With 40 employees, 300 thousand dollars a year (about 33 million You can earn income of yen "as a model case is listed as the owner.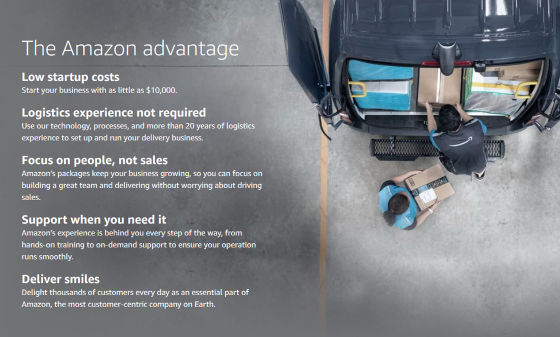 Many experiences of 'Successful' who have already participated in the test have been reported. Olaoluwa Abimbola, who started the business using the program, said that he worked as a clerk for several years after moving from Nigeria to America. Mr. Abimbola who did not have experience in transportation work, but he already has a business as an owner with 40 employees, he says, "My dream has come true."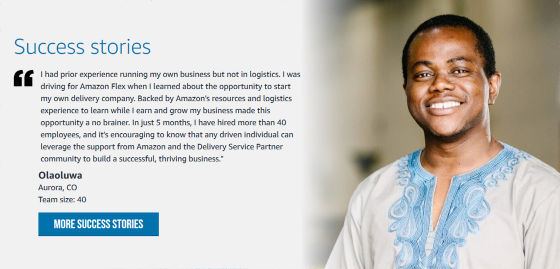 In addition, Amazon encourages the use of the program as a veteran of veterans. The veterans will support $ 10,000 (about 1.1 million yen) as business funds.



America's President Cardinal has thoroughly criticized Amazon as "Amazon is buying fares despite using the postal company's infrastructure." By providing funds to American veterans and offering opportunities to earn income after retirement, Amazon seems to be trying to evade the crushing criticism from the Trump regime.

I have stated my concerns with Amazon long before the Election. They have little or no taxes to state & local governments, use our Postal System as their Delivery Boy (and tremendous loss to the US), and are putting many thousands of retailers out of business!

- Donald J. Trump (@ real DonaldTrump) March 29, 2018

Amazon has launched a new program in over 20 states in the United States. We also accept participation in the program from the following pages for those living in the province where new program introduction has not yet begun, Amazon seems to intend to expand the new program throughout the United States.

Amazon Logistics
https://logistics.amazon.com/marketing/info-getting-started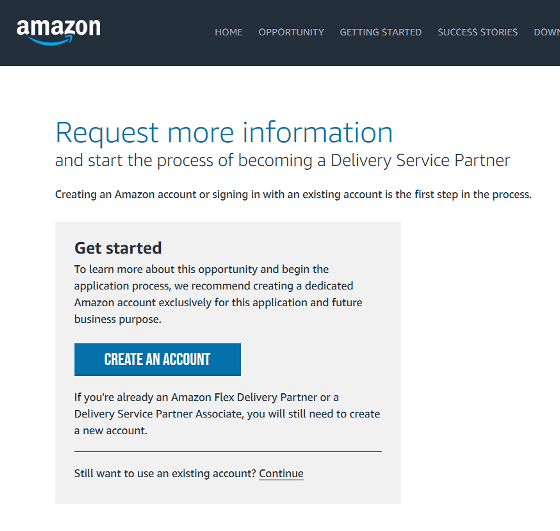 Amazon's Dave Clark senior vice president against the New York Times said, "In the future we hope to have hundreds of new business owners participate in the next 12 months to 18 months, and if this is successful, The possibility of starting the program is extremely high. "