A cool cold croissant baking 'cool cool chocolate mint' refreshing finish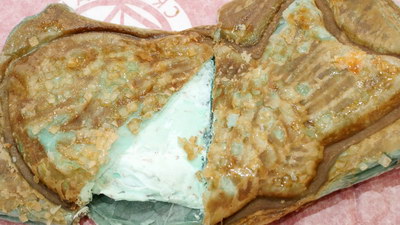 Croissant croissant celebrity celebrity famous "silver noan", chocolate mint flavored " croissant taste burning chocolate mint " in summer has appeared on Friday, July 20, 2018 in the summer only I will. I tried to taste not only a baked grilled meat but also a rare baked grill with a mint chocolate taste.

Cold impact shocked by summer only! Croissant baking "cool cool chocolate mint" is decided on sale! !
http://www.ginnoan.com/news/20180713_01.php

Arrived at the silver anan.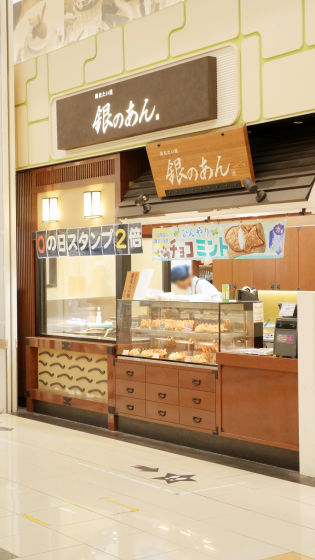 In the showcase of the shop, the baked goods for takeout are well behaved.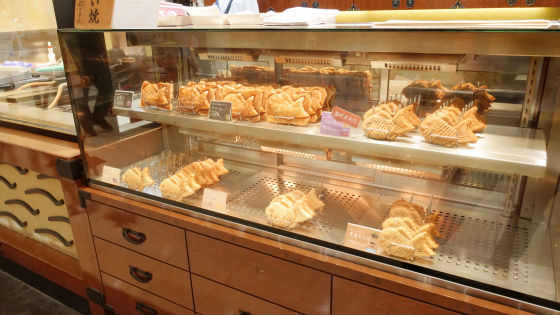 Discovered the announcement of "Croissant Taste-baked Chocolate Mint" which the phrase "cold shock of summer limit!" Was written on the panel. I will order it at once.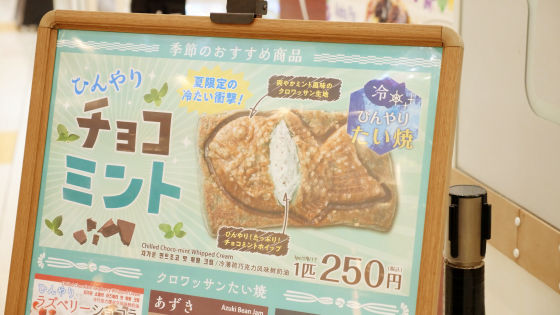 A grill was served in 1 to 2 minutes after ordering.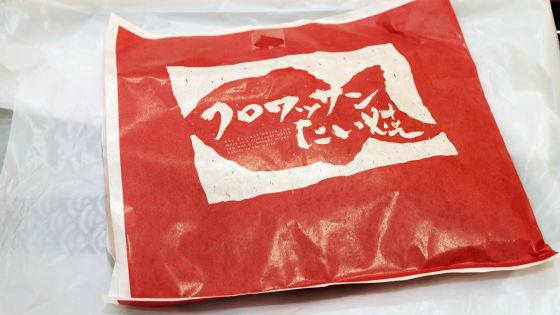 This is "Croissant pretty grilled chocolate mint" (1 animal: 250 yen including tax). It is a croissant fabric where bright mint blue is seen in places, and it has a very impact on appearance. It is something that has been picked up on the surface as it melts and crumbs.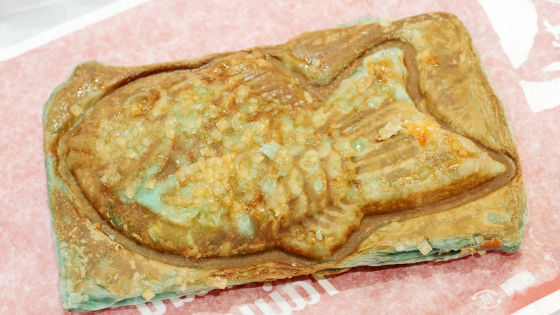 The size is as much as 1.5 traffic cards (long side 8.5 cm, short side 5.4 cm) cards.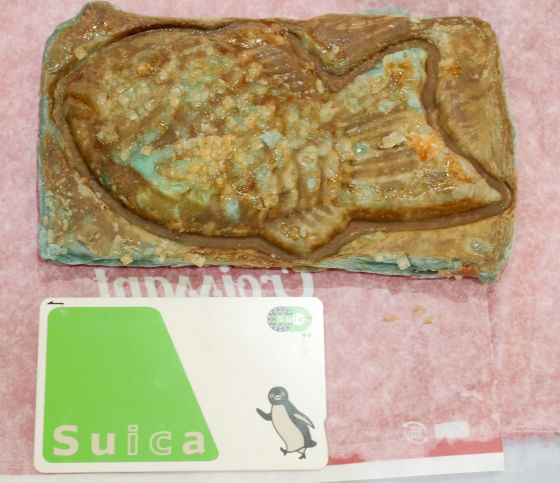 If you have it in hand, unlike ordinary warm baked grill, a little cool and cold is transmitted.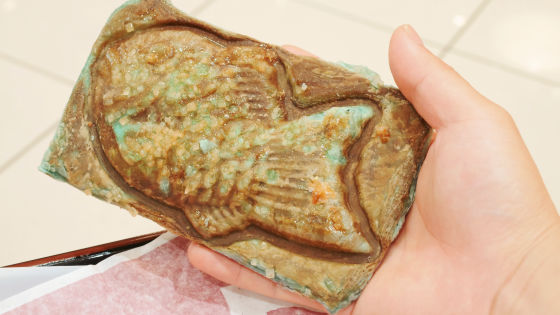 When I tried to break it, "Mint Whip" crammed in plenty came out. Chocolate entering the mint whip and looking black, high fat content Couvertle chocolate is used.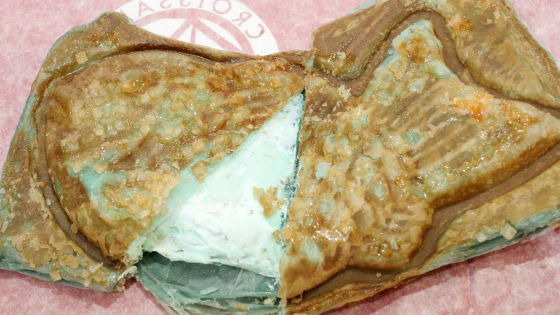 The surface is smooth as a candy solidified and the croissant fabric like a pie fabric is crispy and a comfortable texture. "Mint-whip" smells mint at the moment of entrance, feels a creamy texture and unobtrusive sweetness, but the mint's sweet flavor is modest. The chocolate contained in it is modest in sweetness than the surface roughage, and a bitter bitterness draws the sweetness of "mint whip". "Croissant fabric" and a creamy "mint whip" of a cold pie cloth, and a refreshing feeling of mint, it was finished in refreshing grilling that is perfect for the summer that can be eaten lightly with crispness.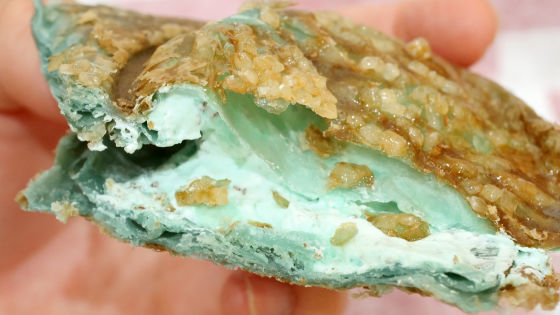 "Kwassan really wanted grilled chocolate mint" It is possible to buy silver at the nationwide excluding some stores. Please check the Silver Anshops from the following links.

Store search | Silver noodles
http://www.ginnoan.com/store/