Following the success of Fort Knight, we reveal that Battlefield and FIA's EA are planning to develop a battle royal game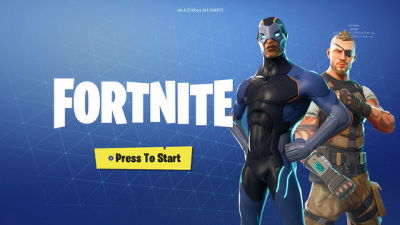 " Fort Knight " is a battle royal game that you can play for free, with the most record of simultaneous viewers on Twitch, a popular game distribution platform, with the top e-sports prize of 10 billion yen or more . Following the success of this Fort Knight, Electronic Arts (EA), a leading game publisher selling popular titles such as " FIFA 19 " and " Battlefield V ", has plans to develop a battle royal game that can play for free I reveal it.

EA open to cross-platform playability for Battlefield V, future games | GamesIndustry.biz
https://www.gamesindustry.biz/articles/2018-07-26-ea-open-to-cross-platform-playability-for-battlefield-v-future-games

After Fortnite's Success, EA Says It Might Make A Free-To-Play Battle Royale Game - GameSpot
https://www.gamespot.com/articles/after-fortnites-success-ea-says-it-might-make-a-fr/1100-6460770/

Fort Knight and PUBG and other battle royal games that are increasingly popular in recent years. Battlefield V scheduled to be released by EA on October 19, 2018 and Battle Royal mode will be installed in " Call of Duty®: Black Ops 4 " which Activision will release on October 12, 2018 Has been revealed. EA mentioned in the first quarter earnings briefing held in July 2018 that "I am ready to release completely different free playable games" about these battle royal games.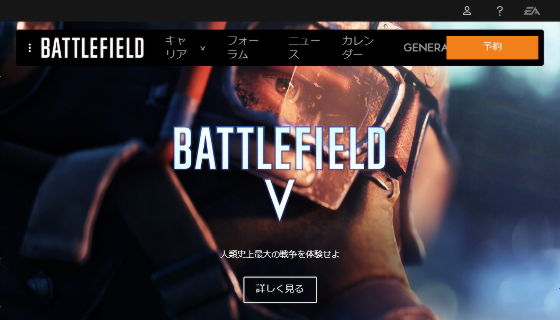 In the earnings briefing, Chris Evenden vice president received a question "How do you see the success of free play games offered by cross platform such as Fort Knight?" "After three or five years Most of the gaming experience will be present in the cloud "and reveals that there is a plan to utilize the cloud to provide cross-platform games. In fact, EA has acquired GameFly of cloud game technology development in May 2018 .

In addition, Evenenden said: "We are considering offering cross-platform play in the same way as Fort Knight, especially around several titles with a wide and diverse player base," I heard he said that.

In addition, EA's break Jorgenson CFO says "Do you have plans to offer Battlefield V's battle royal mode independently of the main title like a battle royal mode where you can play for free at Fort Knight? I am asked. Joergenson CFO, on the other hand, denies about offering free of charge, "Battlefield V's battle royal mode is provided in the same way as other game modes." However, "I'd like to develop a game that can be played for free as a completely different title in the shooting genre," he said in a comment, Battlefield V is a different game title, a free battle royal game to play We are clarifying that there are plans to offer.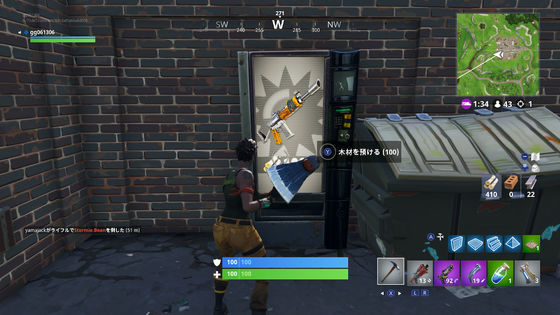 Although it is a battle royal game showing a big excitement in the game area recently such as PUBG and Fort Knight, what kind of change will be caused by the entry of a major game company such as EA from the future trends I can not get it off.
in Game, Posted by logu_ii