Juicy chubby chicken thigh meat & spicy tomato curry exquisite Matsuya's 'Tomato chicken tomato curry' tried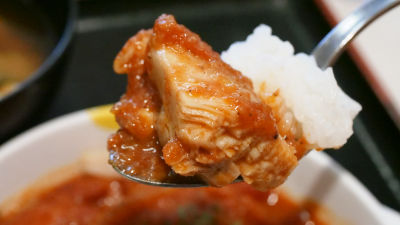 " Tomato chicken's tomato curry " which added large chicken thigh meat to a spicy spicy tomato curry appeared in Matsuya from Tuesday, August 7, 2018. I have tasted the spicy tomato curry and the juicy chicken baked with iron plates.

Newly released tomato curry of chicken! | Matsuya Foods
https://www.matsuyafoods.co.jp/2018/08/01/4454/

Arrive in Matsuya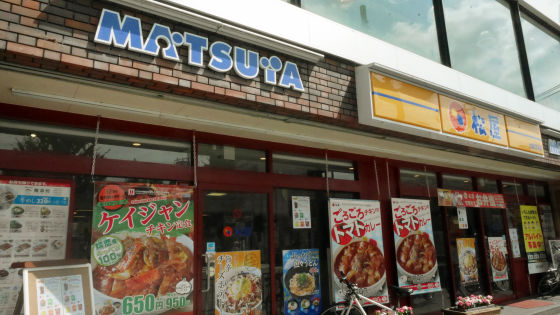 There is a banner that informs the appearance of "Rolling chicken tomato curry" with a big photo banner in front of the shop. This tomato curry has become popular in Matsuya every time it appeared and it became tomato flavored chicken curry .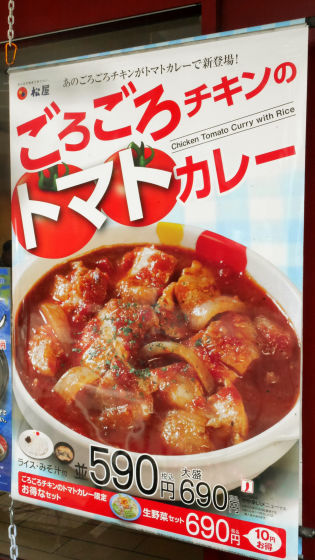 Also, there is a notice that "This product is a bit hard menu" and it shows that it is a spicy seasoning.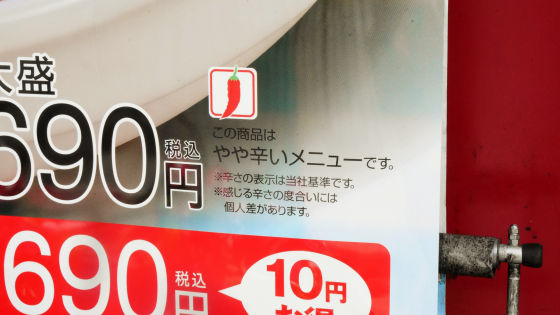 "Tomato curry tomato curry" (Nimori: 590 yen including tax) arrived in about 5 minutes after handing the ticket to the clerk. Rice and miso soup are in a set.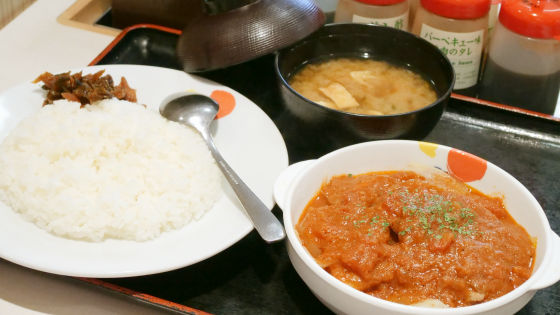 The sauce of red tomato curry with parsley sprinkled in the center looks like tomato sauce rather than curry. As you approach it you will smell the tomatoes, but indeed there is a scent of curry.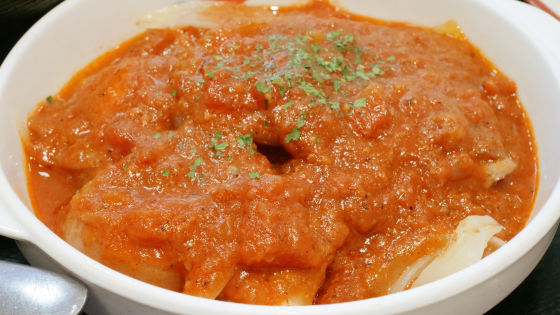 Ru is so sticky that its viscosity is not very high.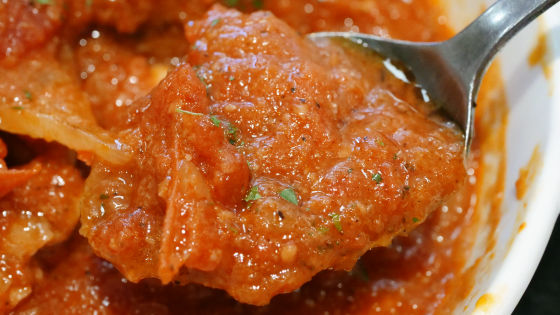 Equipment and onions ......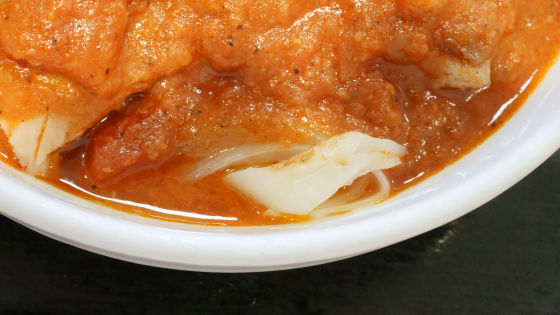 There is a chicken thigh meat that has been cut to a large extent and baked on an iron plate.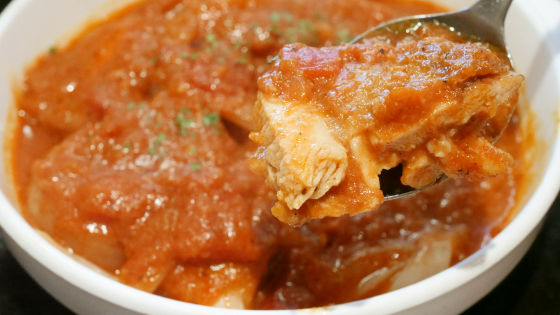 Chicken meat is about 4 cm in size and it seems to be spilling from the spoon. When eating, the chicken is finished in a juicy and soft, and the chicken itself is seasoned with simple seasoning. The sauce of tomato curry is the seasoning of slightly dark eyes with the sourness and umami of tomato on the front. Because spice is spicy, it feels like Italian seasoning. Spicy is not enough to eat without drinks, pungent and tomato acidity is accented. Slightly thick seasoning is finished well with balanced chicken with a simple taste.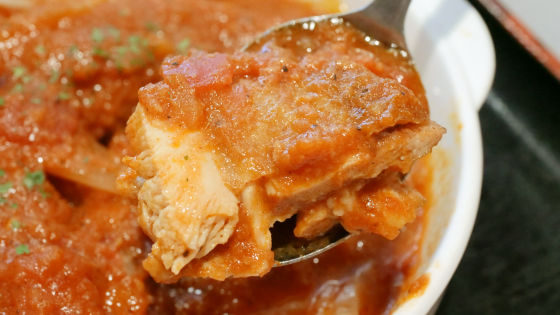 Rice is a separate dish.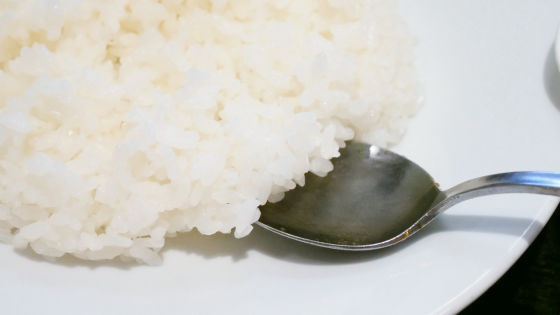 Because the seasoning of somewhat dark eyes, spoons advance with compatibility with rice.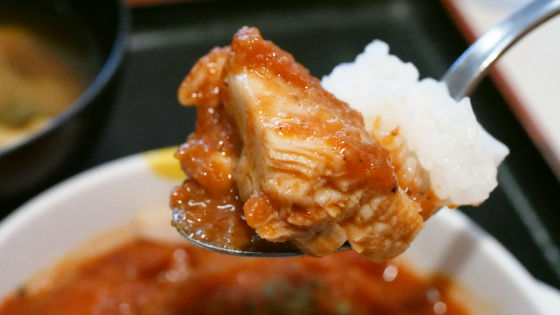 Onions are crispy fiber chewy and hot and sweetened. When eating with tomato curry, it enhances the sweetness and acidity and taste.



Even if I cooked Roux alone and rice, it was hot and spicy and it was perfectly compatible with rice.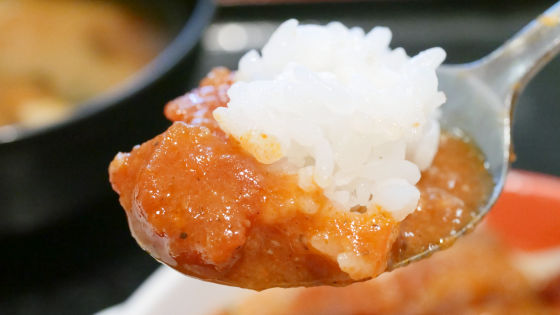 "Tomato chicken tomato curry" is a menu with 590 yen including tax and 690 yen including tax including Takamori, and it is a menu that can be taken out, plus 100 yen for raw vegetables can be set at 10 yen lower than normal price Set items Also available. In addition, tomato curry of rough chicken can be ordered at Matsuya nationwide, but please note that it is not handled in some shops such as Oi Racecourse Store, Nishinomiya Naosuke SA Store, Kwansei Gakuin University School etc.