I ate a lot of vegetable-rich ace cook 'TATTEROGUING RINGER HAT'S VEGETABLE CHIPPOON' with ginger which collaborated with Ringer Hut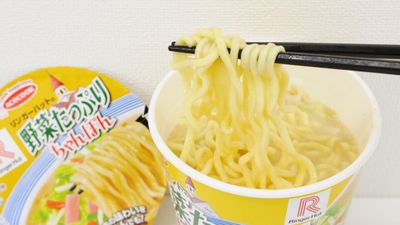 Acecook Nagasaki Chanpon of specialty chain Ringer Hut was collaboration and "Taterongu Ringer Hut of vegetables plenty Chanpon" was newly appeared in the November 26, 2018 (Monday). I tried to eat it quickly as to what kind of taste it is that it is full of vegetables and it is filled with eating response.

Tateland Ringer Hut's vegetables plenty of newly released
(PDF file) https://www.acecook.co.jp/news/pdf/1810_TLRBP.pdf

"Tateland Ringer Hat's Vegetable Plenty New Chicopin New Release" (210 yen tax) has a cylindrical shape whose bottom surface is slightly smaller than the top surface.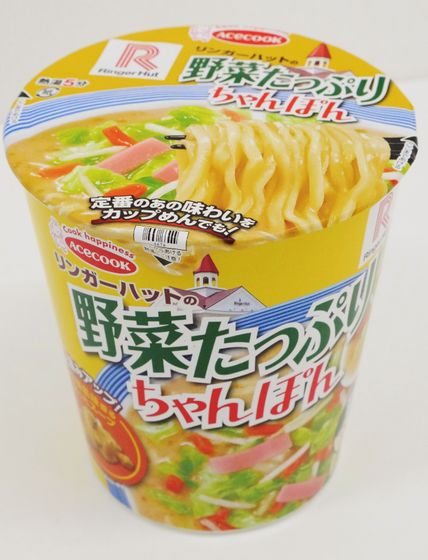 All the vegetables used are domestic vegetables ... ...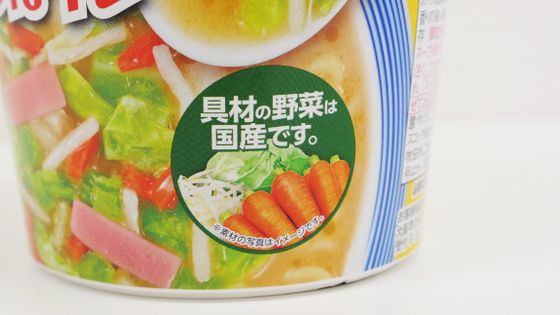 It is said that it is becoming a warm soup which ginger smells softly.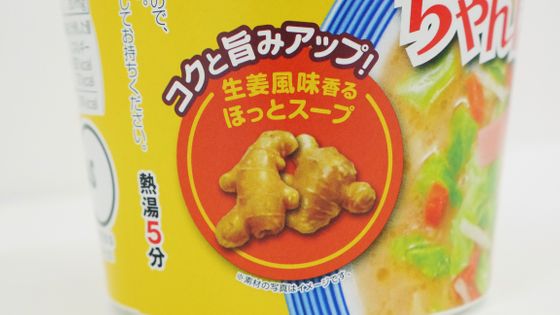 Looking at the raw material name, the soup includes materials such as "pork seasoning" "pork extract" "chicken seasoning" as well as "ginger" "scallops extract". At first it seems that a total of 4 kinds of ingredients, "cabbage", "sprout", "carrot" and "kamaboko" are used.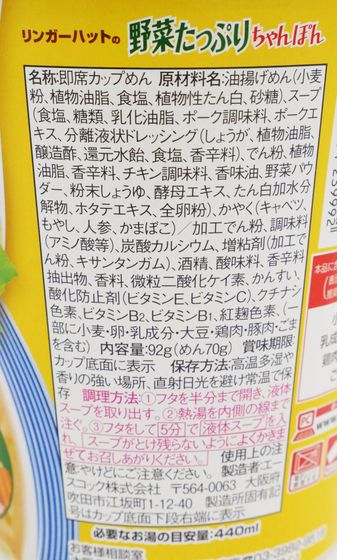 The content per meal is 92 g, the energy is 374 kcal.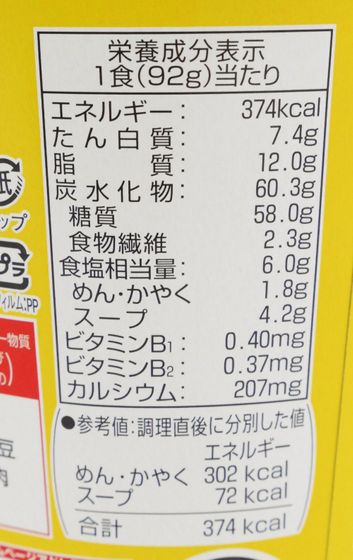 Opening the lid halfway, there are bags of liquid soup inside ... ...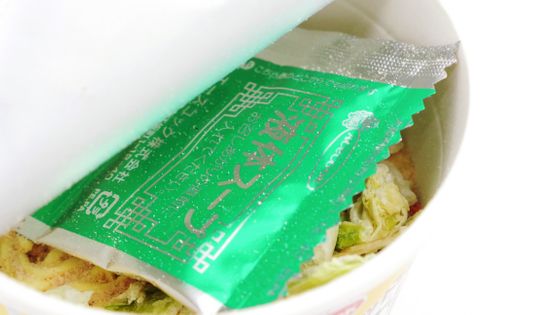 Below that I saw plenty of quicky.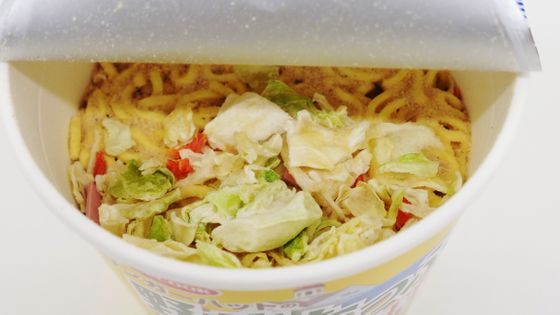 Take the bag of liquid soup immediately, put hot water and wait for 5 minutes.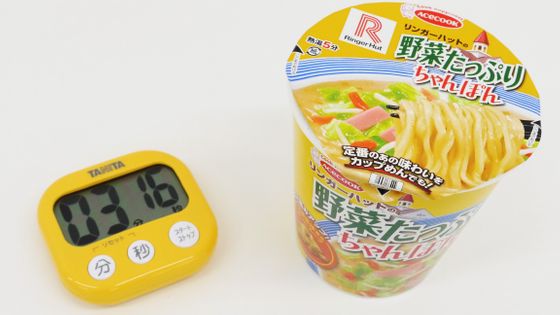 After 5 minutes, put a thick liquid soup ......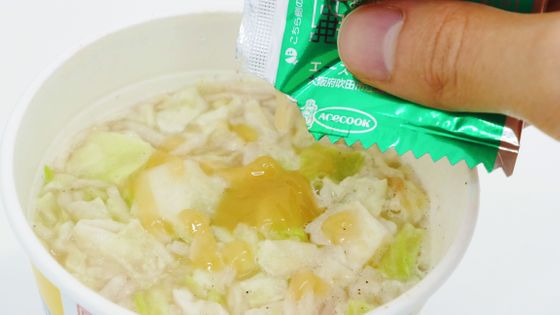 Stir well and it is complete.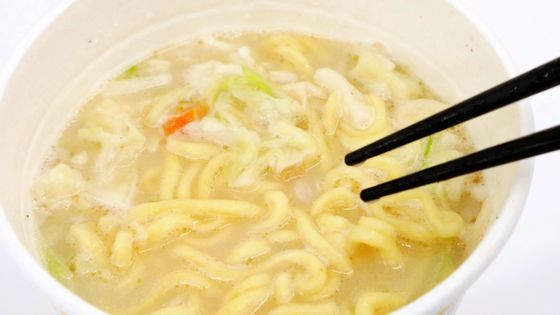 The soup has a mellow finish with ginger effect, and the ginger taste is perfectly compatible with a gentle salty taste. I feel like I'm getting warmer when I take a drink.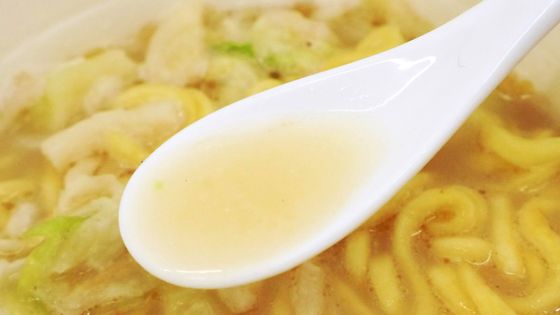 There is moderate crispness in smooth thick noodles, it fits well with the tender flavor of Champagne.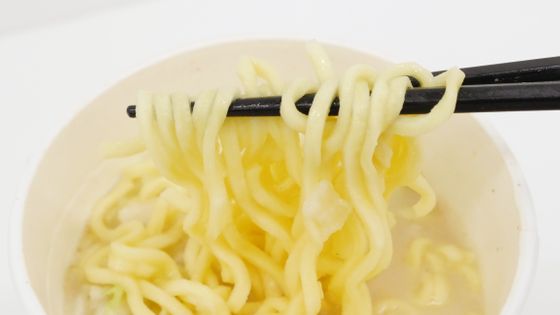 Mushrooms cabbage · sprouts · carrots · kamaboko are colorful also in appearance, and eating gives a sharp texture of vegetables.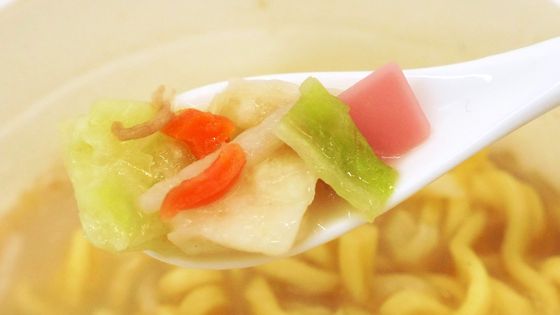 "Tateland Ringer Hat's Vegetable Plenty New Chicopin New Release" can be purchased from super convenience stores etc. throughout the country from Monday, November 26, 2018.