Pokemon GO's revenue in 2018 is about 86 billion yen, a 35% increase since 2017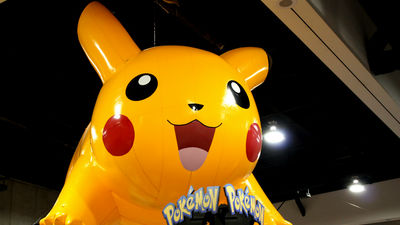 by Gage Skidmore

The popularity of the game for smartphones " Pokemon GO " that began service in 2016 has not yet declined, and the revenue earned by developer Niantic from Pokemon GO in 2018 is 35% higher than 2017 It was found that it amounted to 955 million dollars (about 86 billion yen).

Pokémon GO Caught Nearly $ 800 Million in Global Revenue Last Year, Growing 35% Over 2017
https://sensortower.com/blog/pokemon-go-revenue-december-2018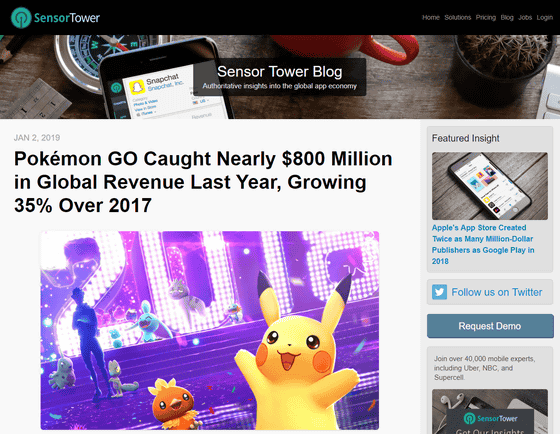 This report is based on SensorTower, a survey company, and the comparison between the sales data of the App Store for December only and Google Play sales data showed that the year of 2017 was 57.2 million dollars (about 6,164 million yen), which was 32% higher than 7500 It reached more than ten thousand dollars (about 8 billion 82 million yen). The revenue for one day has increased from 1.6 million dollars (about 172 million yen) in 2017 to an average of 2.2 million dollars (about 237 million yen).

The revenue from Japan is 30% of the total, about 239 million dollars (about 25,750 million yen). It was 25% in 2017, so it gained 5 points. Revenue from the United States was 33% of the total and was $ 262 million (about 28.2 billion yen).

In addition, cumulative sales since the start of service in July 2016 is 2.2 billion dollars (about 238.8 billion yen), and it is expected to reach 3 billion dollars (about 322.8 billion yen) by the end of 2019.
in Game, Posted by logc_nt