'Netflix' is found to occupy 10% of TV viewing, while on the other hand it is inevitable that the user is separated from the price increase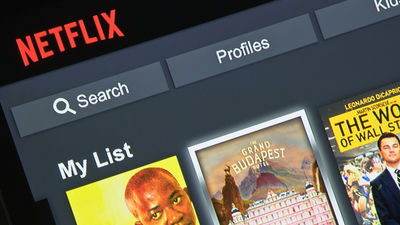 by Caribb

As of 2018, Netflix is said to have nearly 130 million users worldwide, making it one of the world's largest streaming services. Such Netflix is finally being reported that it is "stealing share of TV viewers".

Netflix shares audience numbers for (some of) its TV shows and movies - Recode
https://www.recode.net/2019/1/17/18187234/netflix-views-numbers-first-time-bird-box-bodyguard-you-sex-education

Over the years Netflix has not announced the number of audiences on the individual program at any given time. However, Netflix finally started publishing a part of the number of audiences of individual programs at last. For example, a thriller " Bird Box " starring Sandra Block, which began delivery on December 21, 2018, said that 45 million people watched it in just a few days from the start of delivery.

Also, I mentioned that more than 40 million users will be viewing Netflix's original comedy " Sex Education " and the original thriller " YOU - Kimi to All - " in 4 weeks from the start of delivery . Netflix's "number of viewers" refers to the number of accounts that watched 70% or more of the entire movie for movies and 70% or more episodes for TV shows such as dramas.

Also, Netflix wants to deliver content not only to the United States but also to users all over the world. " Elite ", a suspense from Spain, has 20 million people in 4 weeks from the start of distribution, the suspense from the UK " Bodyguard - what to protect " and action drama " Last Protector " from Turkey, Human Drama from Italy " Baby / baby " also said that more than 10 million people are watching in 4 weeks from the start of delivery.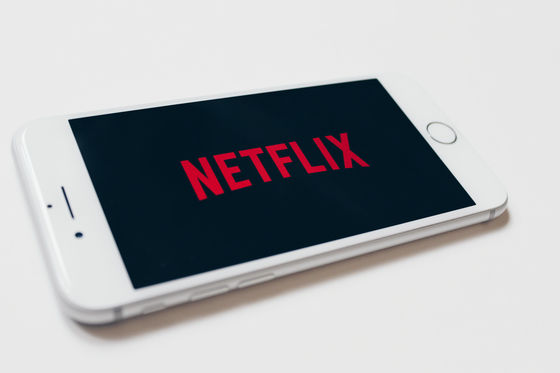 by www.quotecatalog.com

Even more surprising is the fact that Netflix accounts for 10% of the time users in the US view the TV screen are calculated. According to Netflix, Netflix is streaming 100 million hours per day to the American TV screen. The number of viewers of bird boxes and other series dramas in Netflix is also much larger than that broadcasted on TV, and Hollywood stars and promising celebrities are not dare to dedicate Hollywood or TV drama, Netflix production The possibility of appearance in the work of the thing may also come out.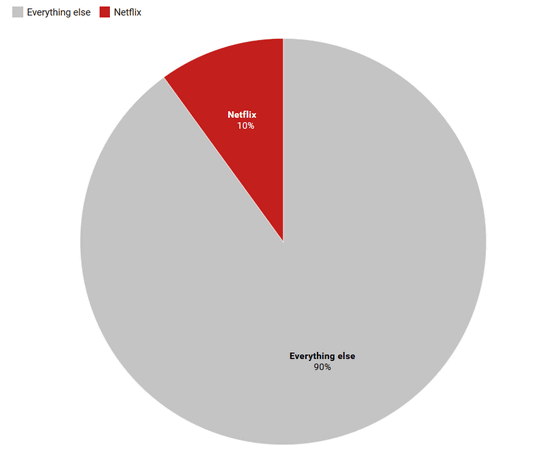 In the United States, Netflix is said to be depriving TV share, but in India, a streaming service company including Netflix signed a " best practice code", "neglect the country's symbols and national flags, religion, class, etc. It is reported that it will voluntarily regulate content that deeply deals with violent acts. "

Netflix Agreed To Self-Regulate Its Content In India. Critics Say It's Censorship.
https://www.buzzfeednews.com/article/pranavdixit/netflix-self-censorship-code-india

This movement has been criticized by some critics as "a bad precedent in the streaming market in India", and even for users who can enjoy only restricted content, it will hinder free speech and expression It is pointed out that it will become.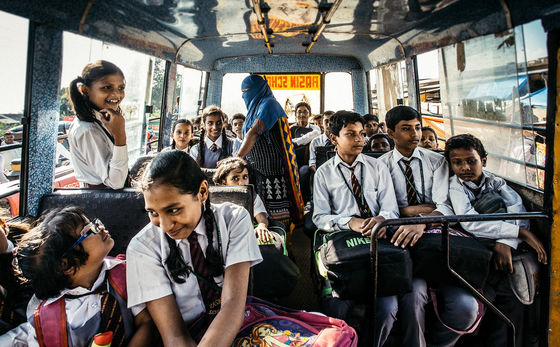 by it's me neosiam

Also, Netflix announced in January 2019 the price increase in the US is raised . As a result, the usage fee for each of the Basic Plan, Standard Plan, and Premium Plan will rise from 1 dollar (about 110 yen) to 2 dollars (about 220 yen) per month, but the US research company The Diffusion Group According to a survey conducted in December 2018 by TDG (TDG), it is said that 8% of the respondents responded that "Netflix's monthly fee rises by 1 dollar if you stop using Netflix."

Netflix Could Lose 8% of Consumers with $ 1 Price Increase: Study - Multichannel
https://www.multichannel.com/news/netflix-could-lose-8-percent-of-subscribers

This survey was aimed at Americans in December 2018 one month ago when Netflix actually announced price increases. According to the announcement in January 2019, the Netflix monthly fee in the US will be raised by the basic plan by 1 dollar, the standard plan and the premium plan will be raised by 2 dollars.

On the other hand, in a survey conducted by TDG, 8% of users stopped using the service if a 1 dollar price rise was made, and another 8% of the users answered that they would lower the usage plan by 1 rank. If the price increase was 3 dollars (about 330 yen), 16% stopped using it and 22% answered that it would downgrade the usage plan. If the price increase is 5 dollars (about 550 yen), actually half the users halt usage or rank down the plan, such as 22% responding that usage stops and 25% declines the use plan rank I heard he said.