You can find a bug that you can hear the other party's voice before calling with iPhone's FaceTime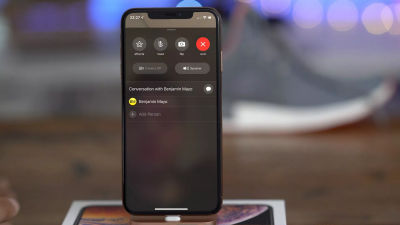 In addition to iOS terminals such as iPhone and iPad, bugs are found in Apple's genuine phone application " FaceTime " which is also installed in macOS, and the other party's voice is heard before the other party answers the phone, It is diffused mainly on the top.

Major iPhone FaceTime bug lets you hear the audio of the person you are calling ... before they pick up - 9to 5Mac
https://9to5mac.com/2019/01/28/facetime-bug-hear-audio/

When I make a phone call using FaceTime, I found a bug that it becomes possible to listen to the voice picked up by the other party until the other party receives or rejects the incoming call. Naturally, the side receiving a call with FaceTime sounds a ring tone, but it is likely to cause privacy problems because it will be possible to hear the other party's secret behind without responding to incoming calls It is being alerted.

Reporting Apple-related news 9to5Mac has succeeded in reproducing FaceTime's bug by "calling iPhone X to iPhone XR". According to 9to 5 Mac, a bug occurs when using FaceTime video calls between iOS terminals equipped with iOS 12.1 or later, and if a bug occurs "until the other party speaks" or "the other party rejects the call" In the meantime, it is possible to hear the voice picked up by the other party 's terminal. In FaceTime video calling, if there is no response from the other party for a certain period of time, the call stops, but you can also hear the other party's voice unilaterally until then.

The procedure to cause a bug where you hear audio before calling with FaceTime is as follows.

1: Select the other party from the iPhone contact and select "FaceTime"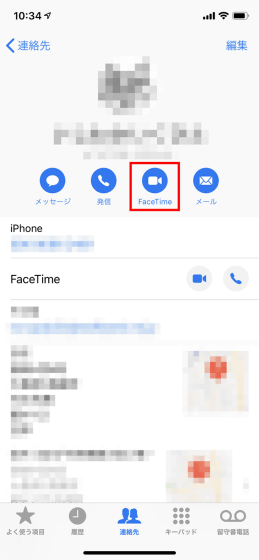 2: When the calling screen is displayed, swipe the red frame part at the bottom of the screen upward ... ...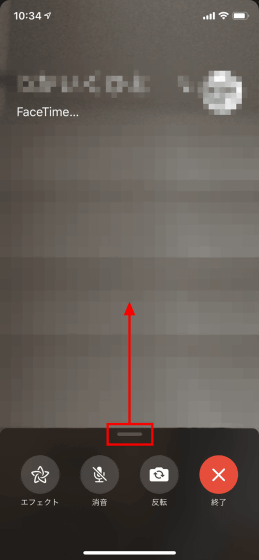 Tap 'Add participant' to add another user to the calling member of FaceTime.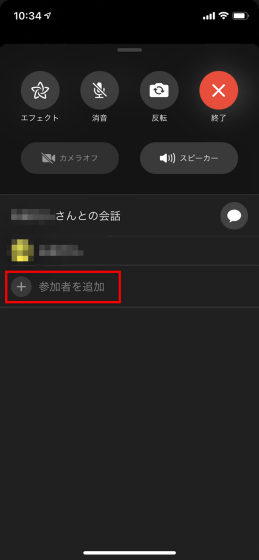 3: Enter participant in "Addressee" screen, enter your phone number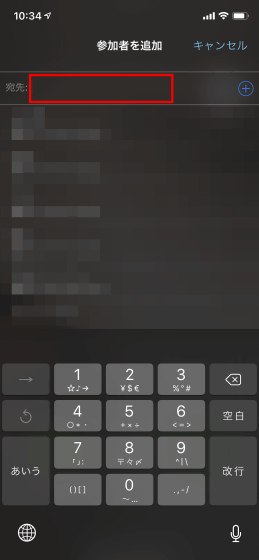 4: Add myself to FaceTime video call group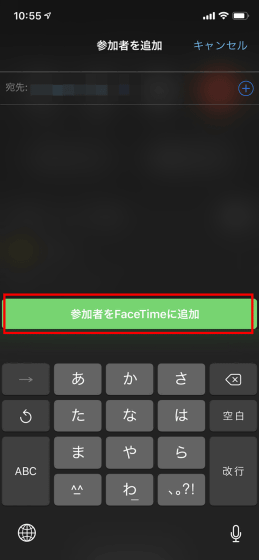 Then, even in the state before the other party answers the phone like the following movie, you can hear the voice picked up by the other's terminal.

Now you can answer for yourself on FaceTime even if they do not answer ???? #Apple explain this .. pic.twitter.com/gr8llRKZxJ

- Benji Mobb ™ (@ BmManski) January 28, 2019

Using this bug seems to make it possible for iPhone users to listen to the sound even during another call. Also, even if you press the power button on FaceTime's incoming call, even if you try to disconnect a call, the video call video will remain in the state it was sent to the other party, so turn it off after disconnecting or disable FaceTime itself There is no other way than to do. In addition, if you use FaceTime from Mac, it will take longer to call than iPhone, so you will be able to listen to the other party's voice for a longer time.

No effective means other than "Disable FaceTime" has been found at the time of article creation so as not to cause a bug where sound can be heard before calling with FaceTime. To disable FaceTime, tap [Settings] → [FaceTime] and tap the red frame, it is OK.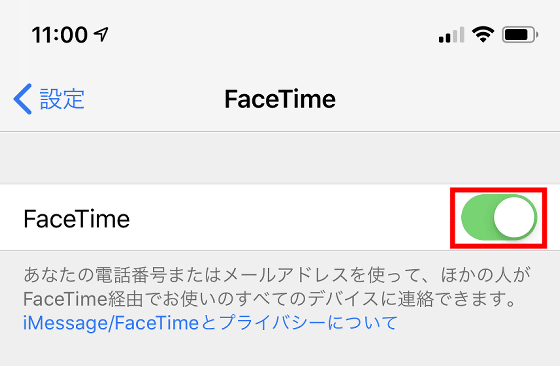 In addition, when BuzzFeed News confirmed with Apple, it seems that there was a reply saying "It will be fixed by software update this weekend."