New type of emoticons of 230 patterns including 59 yawns, otters and guide dogs are added in 'Unicode 12.0'


In front of Unicode 12.0 released on March 5, 2019, the data file of " Unicode Emoji 12.0 " which put only registered emoticons was released on February 5. According to the non-profit organization " The Unicode Consortium " coordinating development of Unicode , Unicode 12.0 adds a new type of emoticon of 59 patterns of 230 patterns.

The Unicode Blog: Unicode Emoji 12.0 - final for 2019
http://blog.unicode.org/2019/02/unicode-emoji-12-final-for-2019.html

230 New Emojis in Final List for 2019
https://blog.emojipedia.org/230-new-emojis-in-final-list-for-2019/

You can check the added 59 kinds of 230 emoticons from the following movie.

???? First Look: All 230 New Emojis for 2019 - YouTube


What was added in the face is "Yawn Face"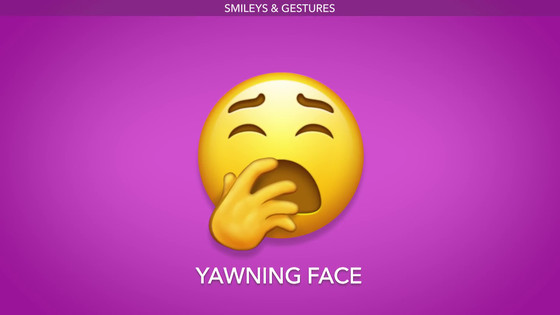 What was added by hand is "a hand to pinch in / pinch out"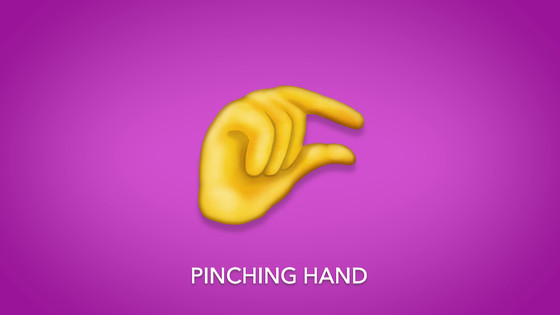 In addition to emoticons of hands, those with motifs such as "hand holding hands", "signing persons", "people riding in wheelchairs", "ears with hearing aids" motif are adopted from Unicode 8.0 released in 2015 It is set to the Fitzpatrick control character being done, and six kinds of skin color are prepared for each pictogram.



Many pictograms relating to welfare, such as artificial hands and wheelchairs, assisting dogs and guide dogs, are also added.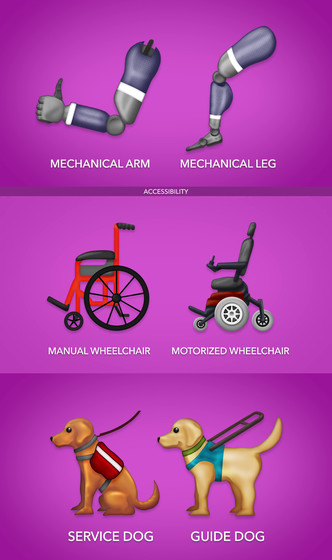 Also, animals such as orangutans, flamingos, skunks and otters are added.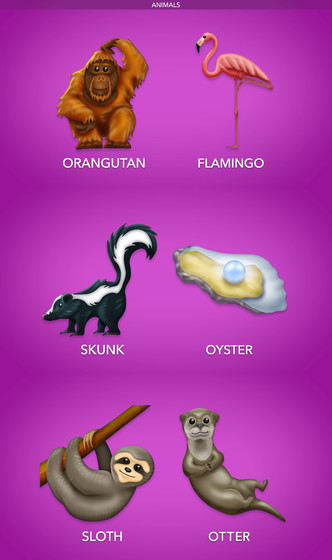 Things familiar in India such as Sally , Hindu temple, and Autolics are Indian folk costumes added to pictograms.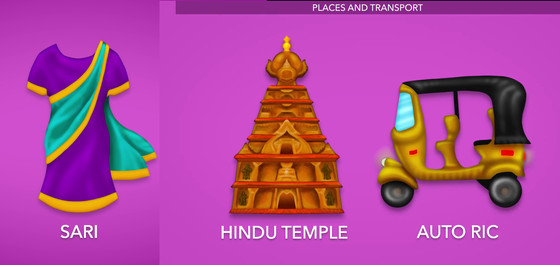 In addition, some pictograms added in Unicode Emoji 12.0 were adopted from the original Unicode original emoji provided by Google, Apple, and Microsoft.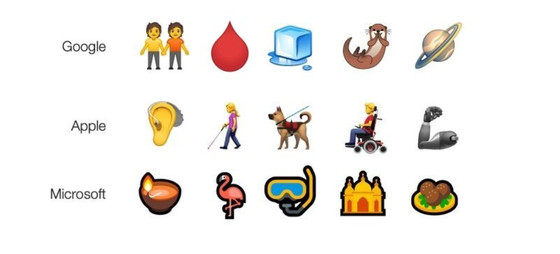 The Unicode Consortium states that only vocabulary data files were announced one month early so that each vendor could independently design pictogram fonts carefully. Many pictograms displayed on smartphones and others are defined in Unicode which is the industry standard of character codes, and unique code is assigned to everything. Then, each vendor such as Google and Apple designs emoji independently in a form that corresponds to the pictogram prescribed in Unicode. Therefore, even if you display emoticons with the same smile, Android and iOS display subtly different design pictograms.

Emojipedia putting together about Unicode emoji predicts that it will correspond to Android in beta edition around this time Unicode August this month, and iOS in October to November.