The task management service Trello sets an upper limit on the number of boards created, creating 10 or more boards requires an upgrade to a paid class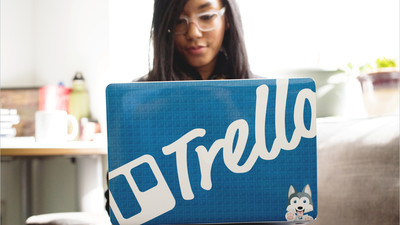 The basic free task management service '
Trello
', which allows you to create tasks as cards and create your own to-do list, and manage the project progress by multiple people, has
10
We announced that we have added a new limit of '
up to 10
'.
A Change To Trello Teams, Automation With Butler, Map View, And 13 Enterprise Features
https://blog.trello.com/trello-teams-at-work
The following article will help you understand what Trello can do to easily manage tasks by simply moving cards and adding and removing members.
You can manage todo lists, notepads and task management with multiple people in the same way as organizing cards 'Trello'-GIGAZINE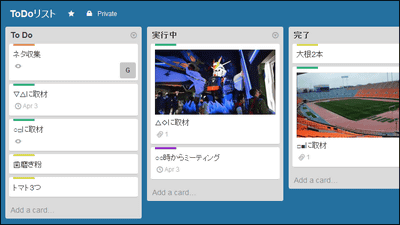 With the basic free of charge Trello, you can form a 'team' with multiple accounts as members.



And you can create a 'board' for each team. For example, in the image below, a board called 'To Do List' and 'Welcome Board' has been created as an individual board, and a team called 'Editing Department' has been created for the team named 'GIGAZINE'.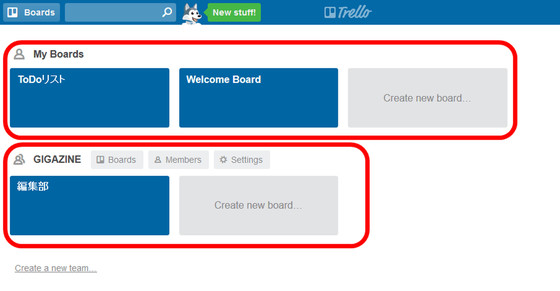 So far, the number of boards that can be created per team is unlimited, but Trello co-founder and CEO Michael Pryor says, 'We will change the maximum number of boards that can be created for a free plan team to 10.' We announced on the official blog. If you want to create 10 or more boards, you can use 'Business Class', which can be used from $ 9.99 a month (about 1100 yen), or 'Enterprise Class', which can be used by a fee of $ 20.83 a month (about 2300 yen) You need to upgrade your team.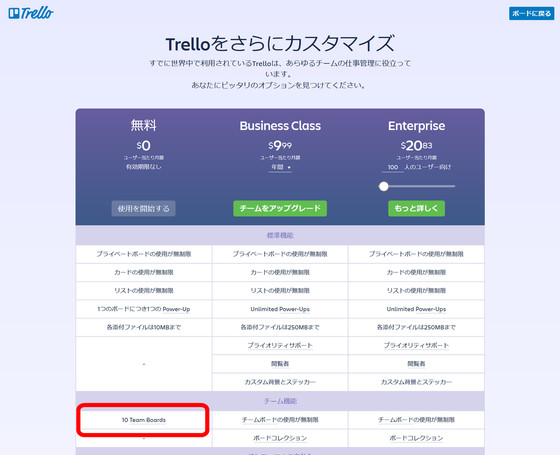 If you are currently creating 10 or more boards with a free plan, the board will be taken over as it is, but it is necessary to upgrade the team to the business class to add more boards from there . However, "To make changes to the plan smoothly, as of May 1, 2019, existing free teams can add up to 10 new boards without having to upgrade to business class." By the way, if you want to keep Trello free and make the most of it, it is recommended that you create a board by then.

In addition, there is a change such as that all Trello members can use ' butler ' of the automation plug-in, and the map can be browsed smoothly by enhancing the cooperation with the mobile version of the map plug-in, and the enterprise class Some workflow improvements have also been made. 'We've made this change to make it possible to bring world-class business capabilities to market faster,' Pryor said.