Notice that the 'Hide a Tweet' function can be released in June 2019, allowing Twitter to hide unwanted file rips on its own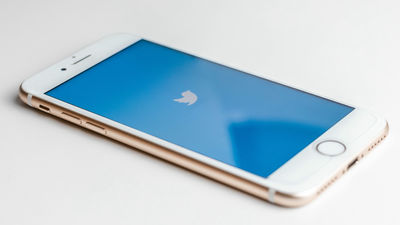 by
Sara Kurfeß
Many unnecessary replies such as so-called 'so-
rips
' can also fly on Twitter. It is clear from Twitter's official blog that the '
Hide a Tweet
' function will be released soon,
which
can hide unnecessary replies that have flew into such tweets.
A healthier Twitter: progress and more to do
https://blog.twitter.com/en_us/topics/company/2019/health-update.html
Twitter will provide an option to hide the reply to the tweet from June 2019, and will provide functionality to allow more control over the content of the Twitter conversation.
Twitter has the ability to block or mute your account, allowing you to stay away from people you don't need or feel uncomfortable with. 'Hide Tweet' is one of those functions, and it hides only the unnecessary ones from the reply sent to your own tweets, and the eyes of another user Not to reach It was clear in March 2019 that the 'Hide Tweet' feature has been tested, but Twitter has announced that this feature will be released in June 2019.
Twitter is hiding the unneeded thing in the reply Testing 'Hide Tweet' function-GIGAZINE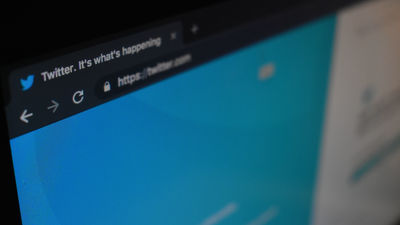 In a blog post that unveiled the release of the 'Hide a Tweet' feature, Twitter is 'tweet to stop common conversations' such as spam and rough tweets to make the service more accessible to users. It states that we have developed a feature that allows us to rule out, and we plan to release a feature that will make Twitter more secure in the coming months. At the same time, Twitter has summarized the 'results of what has been done for the deportation of violence' so far.
Twitter summarizes the development progress we've made to filter out spam and wild tweets, and one of the results is '38% of wild content is not a Twitter user's report, but a team inside Twitter It has come to appear as the fact that 'is clear from the report from So far, Twitter investigates only the tweets that have been reported from 'Report a tweet' that can be selected from the tweet menu, deletes the tweet if it violates the terms, or freezes the account that tweeted the tweet Seems to have been deleted.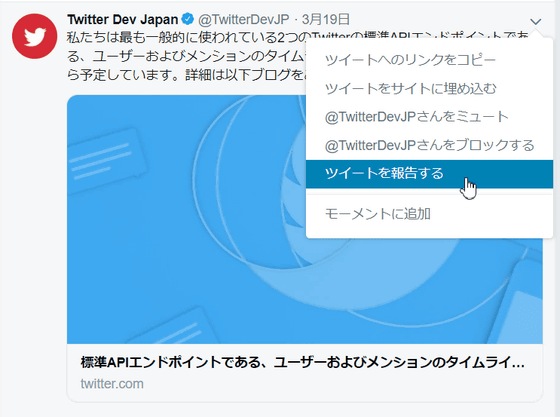 As a result of these efforts, the number of "report tweets" among accounts not being followed has been reduced by as much as 16% .

There are also people who try to create a new account and continue harassment even if a violent tweet is done and their account is suspended, but we have succeeded in keeping those people away from Twitter. In the January-March 2019 period alone, 100,000 accounts have suspended the creation of new accounts, an increase of 45% over the same period last year.

In addition, when a report is wrong, a new in-app process has been built to make the reported side appeal the mistake, so it seems that the response to the appeal request is 60% faster.

We move quickly to enforce our rules, but sometimes we don't have the full context and can make mistakes.

60% faster than before. Pic.twitter.com/0BWBnff9lt To fix that, we added a way for people to appeal our decision in the app and have been able to get back to people 60% faster than before.

— Twitter Safety (@TwitterSafety) April 2, 2019


Thanks to the movement to eradicate such violent tweets on Twitter, there have been more than triple the number of cases where unauthorized accounts have been suspended within 24 hours of reporting compared to the same period last year.

In addition, improvements in the "Report Tweet" function have accelerated the process of deleting tweets that have personal information exposed, and the number of deletions has also increased by 2.5 times compared to the same period last year.

Starting today, you'll be able to tell us more about the Tweet you are reporting. Pic.twitter.com/quJ2jqlYIt

— Twitter Safety (@TwitterSafety) March 7, 2019


And as future developments, we will promptly find content that violates the Twitter rules, and continue to improve the technology so that content research can be performed before receiving reports from users. In particular, we are focusing on excluding tweets that expose personal information and violent tweets that are against others. In addition, Twitter has set a goal of making it easier to report to Twitter what problems users have found, especially making it easier to keep users safe.

In addition, we promise to update the Twitter rules to make them simpler and more understandable, in order to get them to properly understand the frauds and inappropriate behavior in Twitter .