The next OS 'iOS 13' for iPhone and iPad will be equipped with new features such as dark mode and iPad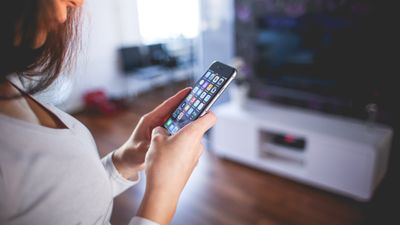 by
picjumbo.com
Apple is expected to announce various latest OSs such as '
iOS 13
', the latest OS for iPhone and iPad, and 'watchOS 6' for Apple Watch, during
WWDC 2019
, a developer conference scheduled to be held in June. You are Apple related media 9to5Mac summarizes what functions are expected to be included in iOS 13, which is the focus of attention for many people.
iOS 13 features: Dark Mode, app updates, iPad overhaul, more-9to5Mac
https://9to5mac.com/2019/05/08/ios-13-features-dark-mode-more/
◆ Dark mode
It has long been known
that battery consumption can be significantly reduced
by adopting the function 'Dark Mode' that can change the UI such as smartphones to one based on black. 9to5Mac expects that the dark mode that many users have been waiting for is finally installed on iOS 13.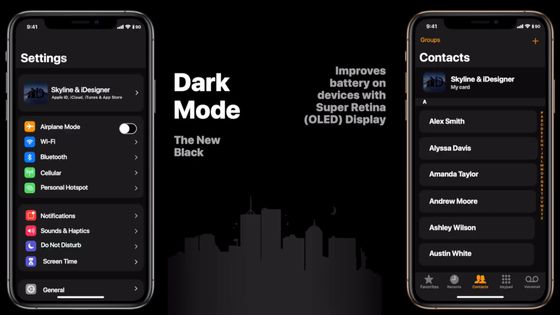 In fact, several media have reported that dark mode will be added to iOS 13 so far, and 'macOS Mojave' of macOS has already been equipped with dark mode.


Finally in iOS 13 dark mode will appear on the iPhone, battery consumption may be reduced dramatically-GIGAZINE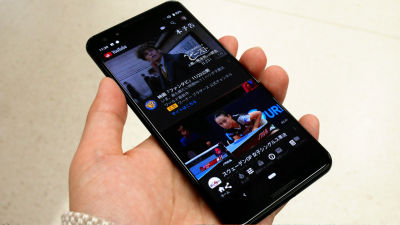 ◆ Integration of 'Find Friends' and 'Find iPhone' functions
iOS 13 also expects to find a 'find a friend' feature that lets you find where your friends and family are now and a 'find an iPhone' feature that helps you find the whereabouts of your lost iPhone. Apple plans to integrate the two services into a single application, leaving the individual features intact, a unified interface, 9to5Mac says.
◆ Improvement for iPad
The good news for iPad users is that iOS 13 is expected to be able to display the same application in multiple windows on the iPad. Each window can be managed like a sheet pasted on the screen, and this feature will allow the iPad to operate more like a laptop.
In addition, iPad is expected to support mouse operation in iOS 13, and users may be able to operate iPad using Bluetooth mouse etc. Furthermore, the possibility of using iPad as an external display of Mac by mentioning that the home design of iPad is adjusted, and combining it with the latest OS for Mac 'macOS 10.15' to be announced at WWDC 2019, will be mentioned. It is done.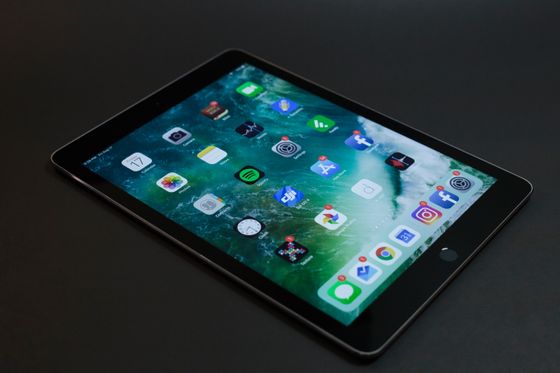 by
Josh Sorenson
◆ Sleep mode
The 'sleep mode', which is newly installed on iOS 13, is a mode in which the lock screen becomes dark and turns off incoming calls and all notifications. The Apple Watch sleep tracking function from 2020
scheduled to appear
has become, things and it becomes possible to ensure the high quality sleep in combination with sleep mode of iOS 13.
◆ Update of main application
Apple's popular app Reminder is expected to be significantly improved on iOS 13, and the new interface layout includes sections such as 'Today's Scheduled Tasks', 'Today's Schedule' and 'Task Flags' And that. In addition, health care apps will be added with new functions to monitor the health status, and features such as 'How loud are you listening to music?' And 'Menuring cycle tracking support' are also expected.
The Home app works in conjunction with security cameras to enable you to view past recordings, and Safari has tested a new download manager. In addition, it will be possible to categorize and search emails by category in the email application.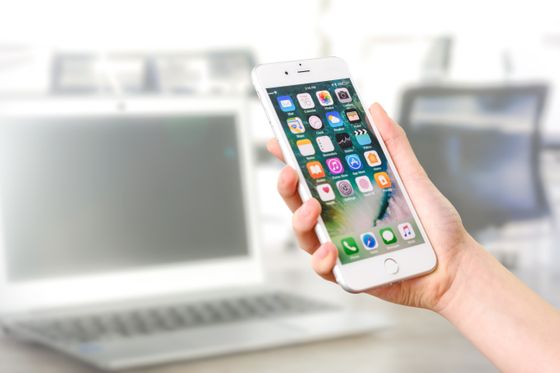 by PhotoMIX Ltd.

◆ iMessage Update
With iMessage on iOS 13, it will be possible to make detailed public settings for profile photos and display names, and it will be possible to set who can show photos etc. Ani character support will be extended as well, making it possible to send sticker version characters more easily.

◆ Improvement of screen time
IOS 13 will also improve the 'screen time' feature, which allows users to check how long they have been using the device. With iOS 13 screen time, parents can set up 'a person who can only interact in a specific time range' on their child's device.

◆ Interface adjustment
In iOS 13, overall interface adjustment is also performed, and the user can drag an operation with three fingers to move it back one step, or select multiple items by dragging multiple fingers. It is expected that gestures that can be performed will be added. In addition, a font management panel will be added to the 'Settings' screen, and users will be able to select any font they want and use them on their devices.

9to5Mac says about iOS 13, 'iOS 12 focused on stability and performance improvements, but it is clear that iOS 13 adds a series of new features,' and hopes for WWDC 2019 It is increasing. The iOS 13 developer beta will be available after WWDC's first keynote, and the public beta will be released around summer 2019. WWDC 2019 is scheduled to be held from June 4 to 8, 2019 (June 3-7, local time), Japan time, at the McEnery Convention Center in San Jose, California. .

WWDC19-Apple Developer