Is a dog laughing at someone?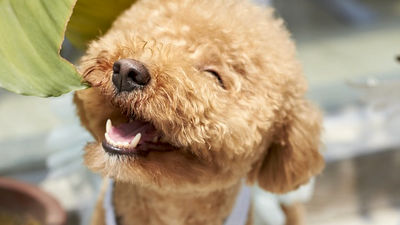 by
harvey117
There is no way to say 'Wahaha', but you can see the dog smiling with a smile. This 'smiling face' is really the expression when a dog is laughing, or
Live Science
, which handles science news, is approaching the mystery.
Are Dogs Really Smiling at Us?
https://www.livescience.com/65506-are-dogs-smiling.html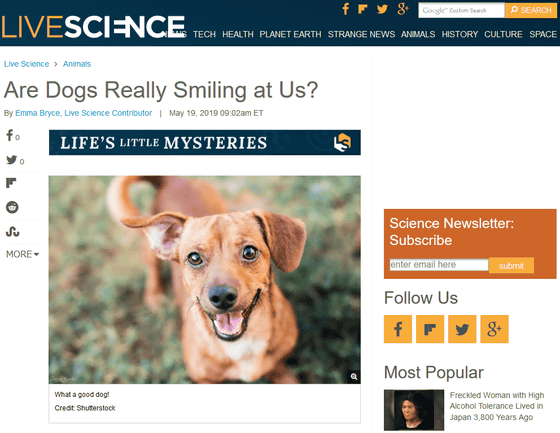 The dog can not speak, so it can not be interviewed as 'Is that expression a smile on human terms?'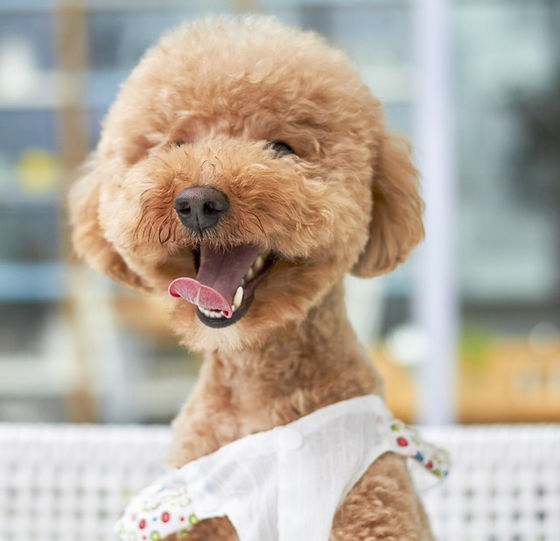 by
harvey117
Instead of being unspeakable, the dog gained the power to take ideas with eye contact in order to live with people.
Experiments
have shown that even the same canine family does not have this power.
While the dog captures ideas through eye contact with people, what may be eye contacts from dogs to people is the "puppy's eyes," which makes you feel pity by bringing the chicks inward.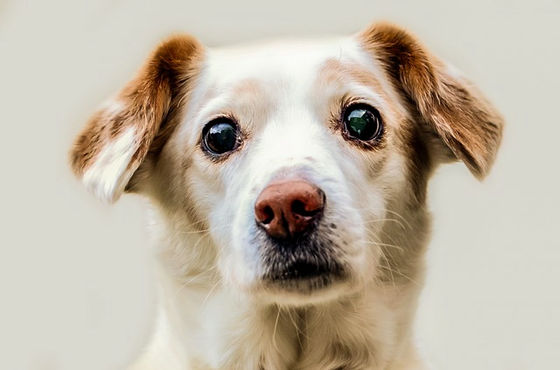 by PublicDomainPictures

Comparative psychologist Julian Kaminski and colleagues at Portsmouth University found that dogs with 'puppies' eyes' in their dog shelter tended to be brought home as soon as possible. If the dogs themselves are aware of the effect of looking polite by the 'puppy's eyes' and they are sending eye contact to people, they should use it proactively when needed. However, according to Kaminski's additional research, it was found that dogs do not use 'puppy's eyes' consciously. In other words, dogs did not send eye contact to people.

The main subject, 'Smile,' is still under research, and I do not know if it is used in the same sense as when a person smiles, or if it is an eye contact that appeals to people. However, we know that it is a face that floats in a positive situation where dogs invite each other to play.

Even if you can not read the meaning of the expression on which the dog floats, it is true that the dog is an entity that captures and understands the subtle nuances of human beings. Even chimpanzees, which are the same as humans and have high intelligence, can not understand humans as much as dogs. The close relationship between humans and dogs can be as far back as 30,000 years, so if people smile and you smile, you may not be surprised if the dogs imitate their faces and smile .

By the way, there is a theory that the video of 'Saken Dou Maru', which is said to be a smile dog, is that the face of the moment you let go of it looks like a smile after drinking water.


Hydration is often done pic.twitter.com/VY2h82OycK

— 柴 柴 @ ツ ツ ツ (@ marutaro 2000) August 4, 2017