Jim Carrey, who plays Dr. Eggman, commented on the redesign of Sonic in the movie 'Sonic the Movie'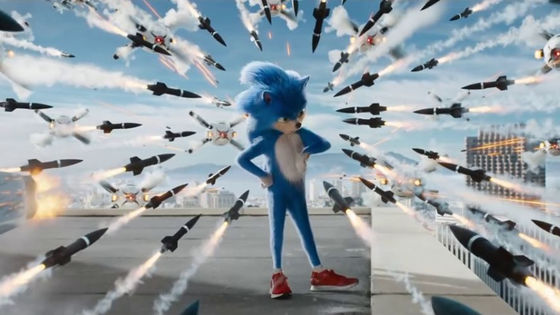 ' Sonic The Movie ' , which has been decided to be a live-action film and has already been released as a trailer, is disappointingly important to the design of Sonic the Hedgehog , and the redesign of the 3DCG model is finally made It was become a thing. Jim Carrey , who plays the villain Dr. Eggman in the live-action version, talks about his thoughts about this design change.

Jim Carrey Responds to Sonic The Hedgehog Movie Controversy-GameSpot
https://www.gamespot.com/articles/jim-carrey-responds-to-sonic-the-hedgehog-movie-co/1100-6468880/

Sonic's live-action movie version of 'Sonic The Movie' was the first teaser poster to be released in December 2018. At this point there was a voice that worries about Sonic's design because it had a silhouette that was too similar to the human body.

Teaser poster of live-action movie version 'Sonic the Movie' is released, and the body that is too much is attracting attention-GIGAZINE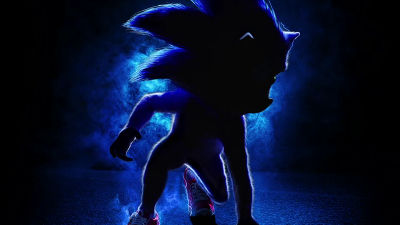 Then, in March 2019, Hamagami / Carroll, who is in charge of marketing the movie 'Sonic the Movie', released the live-action version of Sonic visuals on its own site. It looks like it's too unique to be heard from overseas game media at this time.

A marketing company accidentally leaks the shocking appearance of a live-action version 'Sonic the Movie'-GIGAZINE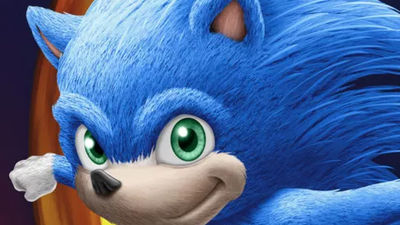 The trailer for the movie 'Sonic the Movie' was finally released in May 2019, but it has been visualized as it was the Sonic's appearance published by Hamagami / Carroll, and the rating is lower than the high rating In particular. From the user's point of view, it was a suggestion that 'it is better to change Sonic's appearance like this?'

Movie 'Sonic the Hedgehog' trailer released, low reputation overes high reputation situation-GIGAZINE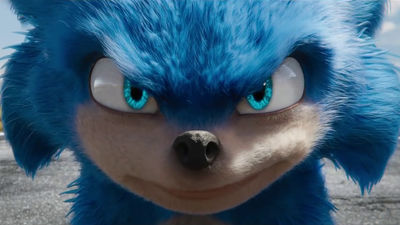 With so many fans of critics, the film director, Jeff Fowler, has promised Sonic's redesign in a few days. Due to this change, the release date of the movie 'Sonic the Movie' has been postponed from November 2019 to 2020.

Sonic's design in the live-action 'Sonic the Movie' is too bad, and the filmmaker promises to change the design-GIGAZINE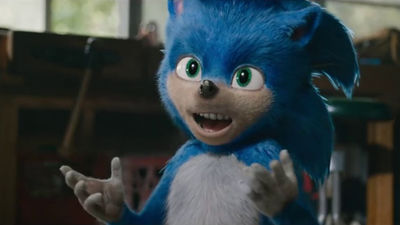 Meanwhile, Jim Carrey, who appears as a doctor Eggman in the controversial movie 'Sonic the Movie,' appeared at the presentation of the Television Critics Association Television Critics Association , and spoke about Sonic's design change. It should be noted that the main theme of the presentation was about the drama 'Kidding' featuring Jim Carrey, so it seems that there was no scene where Sonic the movie was told in detail.

Jim Carrey wrote about Sonic's design changes, 'I have no idea how I feel about what the audience is trying to create (newly designed Sonic). Sometimes, (Sonic's design If, as in the change, the audience's) sense of collectiveness in search of something and decide on its details, you can only get it and know what it causes, "commented. Furthermore, he says, 'The ownership of everything is completely out of our hands.'

As Jim Carrey said, the impact of the new Sonic design is unclear until the movie is released. The new release date of Sonic The Movie is February 14, 2020.