Confirmed ransomware attacks against over 20 municipalities, single source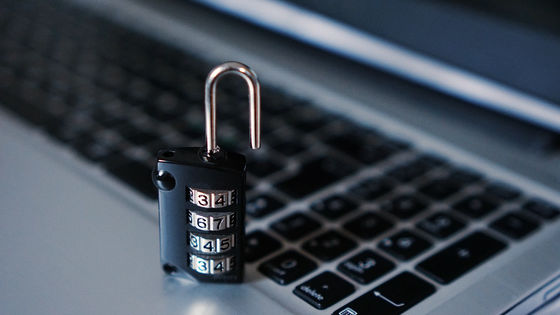 by
TheDigitalWay
The Information Resources Authority in Austin, Texas, announced that there were ransomware attacks against more than 20 municipalities in the state.
Update on August 2019 Texas Cyber Incident
https://dir.texas.gov/View-About-DIR/Article-Detail.aspx?id=210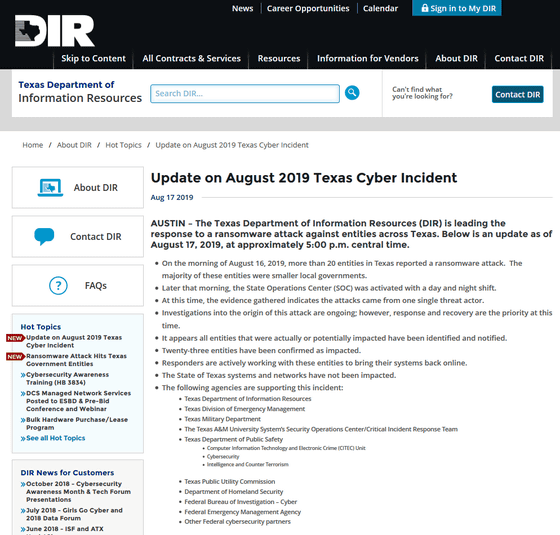 Ransomware Attack Hits Local Governments In Texas | KUT
https://www.kut.org/post/ransomware-attack-hits-local-governments-texas

The attack was on the morning of Friday, August 16, 2019, and most of the attacks were small local governments. In Texas, a state operations center immediately went live and the attack turned out to be from a single threat actor. However, in order to prioritize response and recovery, the source has not been identified.

In the United States, reports of ransomware attacks targeting local governments in 2019 have been made one after another.

In the case of Baltimore , Maryland, which occurred in May 2019, the majority of servers were shut down, affecting most departments.

In June 2019 in Lake City , Florida , almost all systems were seized and ransom was paid. One city IT person has been fired.

In this Texas case, the impact of security concerns has not been announced. It seems that at least the capital city of Austin seems to be safe, and the state system and network are safe, but it is still unclear who has been attacking for what purpose.