`` 6D.ai '' that creates a 3D map of the real world easily and instantly just by shooting with a smartphone camera released a demo movie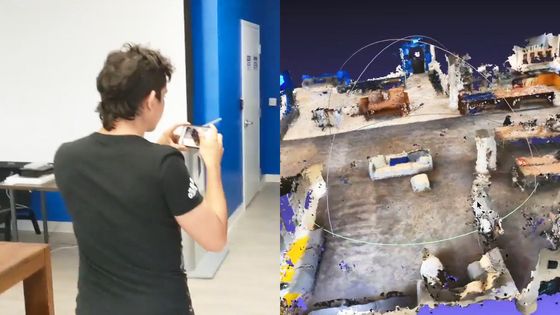 6D.ai
, a startup from the University of Oxford, is
developing
a
technology that
uses the smartphone's camera only to capture the real world and instantly create a 3D map from the movie. Demonstration that 6D.ai, which is attracting attention as having high technical capabilities, `` shoots a space of 460 square meters with multiple smartphone cameras and fuses each piece of information to create a 3D map '' The movie has been released.
New World Notes: Watch: Real World Location Virtually Recreated to Scale in Minutes
https://nwn.blogs.com/nwn/2019/08/volumetric-mirror-world-mapping-6d_ai.html
Matt Miesnieks, CEO and co-founder of
6D.ai
,
pointed out
that the current AR experience is far from the real world experience as an issue in the AR field. Since the reality and the AR world are not seamlessly connected, Mr. Miesnieks said that unrealistic applications such as "to make dinosaurs appear in the AR space" have emerged, and "the expansion of the real world" that is the original strength of AR is not progressing Is thinking.
Therefore, what Miesnieks thinks is important is the technology called "AR Cloud". The AR cloud connects many people's AR experiences and shares the experiences and installation of objects in multiple ARs across multiple devices and time. That.
The key to building this AR cloud technology is to create a 3D map of the real world, and 6D.ai has developed a technology to easily create a 3D map using a smartphone camera. In the demo movie below, you can see how a 3D map is created with a smartphone camera using the 6D.ai system.
Crowdsourcing a 3D space in under 10 mins-YouTube
Four men walking around the room. Each hand holds a smartphone and seems to be taking pictures of the interior of the room with a camera.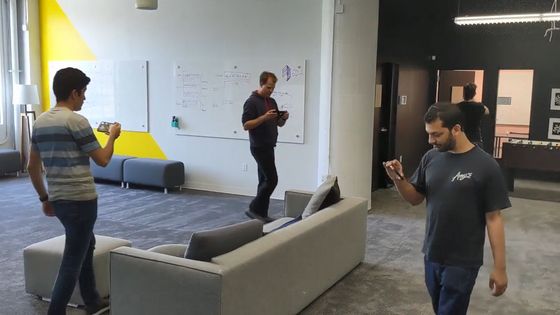 Based on an indoor movie taken by four people ...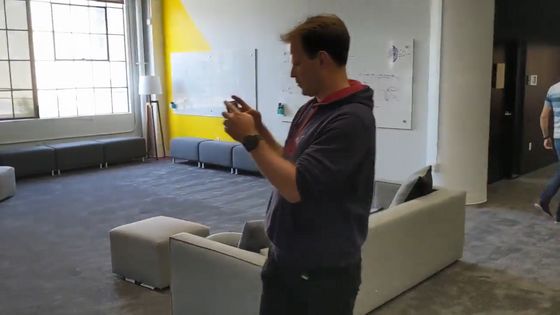 The system developed by 6D.ai can create 3D maps in real time.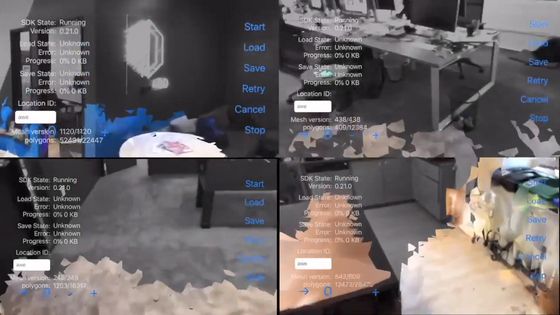 Objects such as sofas, tables, and desks are made into 3D one after another, and a 3D map that matches the real space is built.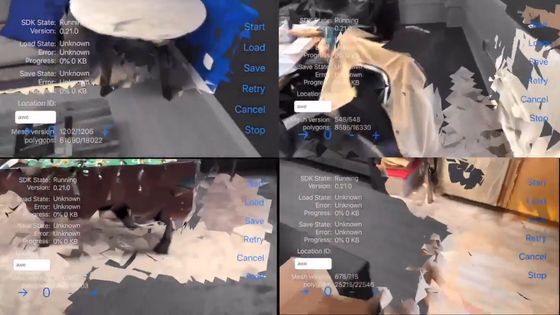 This model is a simultaneous localization and mapping (SLAM) that simultaneously estimates the position of the sensor itself and 3D mapping, and a new 3D map is built each time new data is input.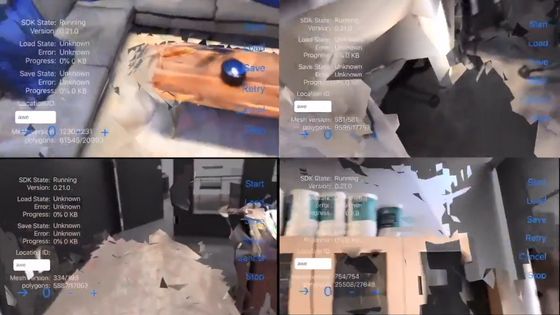 Since the four people are walking in their own way, there are overlaps in the shooting locations. However, since the 6D.ai system is a model that combines 4 people's data and performs 3D mapping, it is possible to further improve the previous data based on the newly obtained data Miesnieks says it can.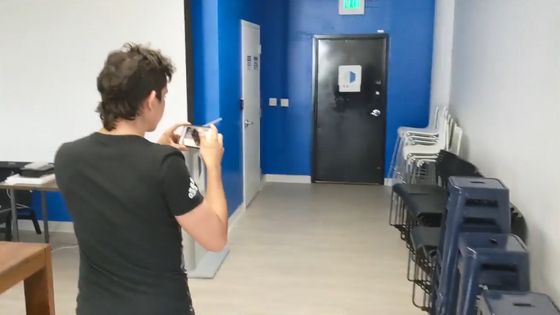 Miesnieks said, "It took 3 minutes for the four people to scan an indoor space of 5000 square feet (about 460 square meters)… I used an ordinary smartphone camera, and no special depth sensor etc. 6D.ai system can build 3D maps even on a general smartphone.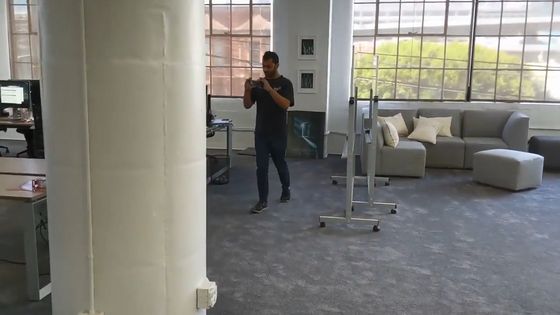 This is the actual 3D map. The outline may be blurry, but you can also see the position of the chair on the sofa, the cushion above it, and the desk.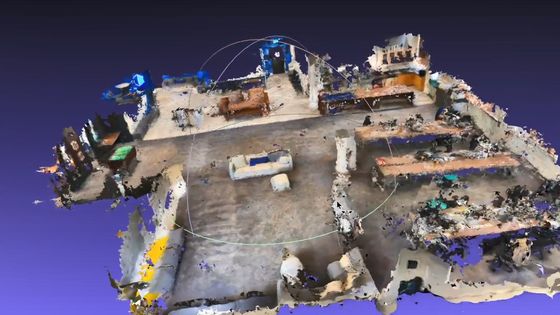 Of course, the 3D map can be moved from the various angles.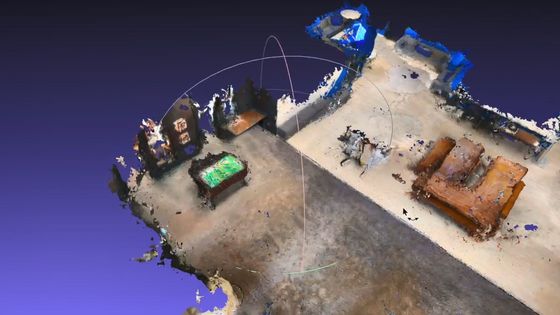 Using a normal smartphone camera, I made a 3D map in just 3 minutes.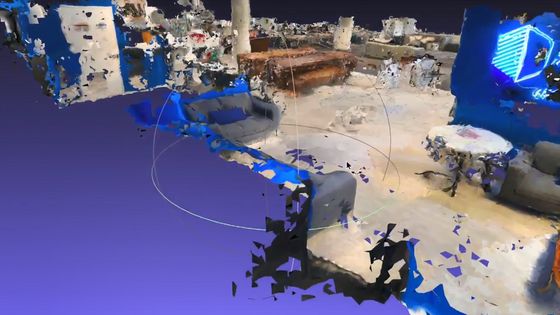 You can apply this technology, for example, to scan a city with several people and create a 3D map that is true to the real world in just a few days. In addition, millions of people around the world collaborated to build 3D maps for 6D.ai and photographed the surroundings of their homes and travel destinations with smartphones. It may be possible to create a 3D map.