A payment order of 60 billion yen falls to Johnson & Johnson due to the abuse problem of the addictive painkiller `` Opioid ''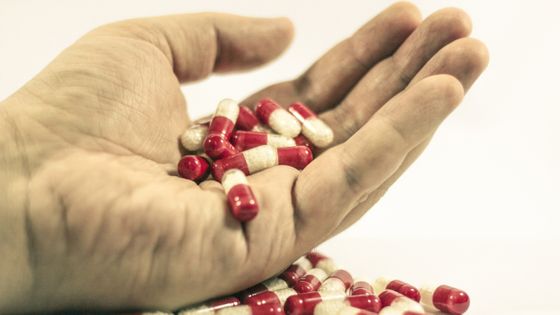 by
pxhere
On August 26, 2019, a district court in Oklahoma, U.S.A, against pharmaceutical company
Johnson & Johnson
in a trial over the abuse problem of
opioids
containing narcotic analgesics collected from poppies I gave a payment order of 10,000 dollars (about 60.6 billion yen).
Opioid crisis: Johnson & Johnson hit by landmark ruling-BBC News
https://www.bbc.com/news/business-49452373
Johnson & Johnson Ordered to Pay $ 572 Million in Landmark Opioid Trial-The New York Times
https://www.nytimes.com/2019/08/26/health/oklahoma-opioids-johnson-and-johnson.html
Johnson & Johnson to pay $ 572m for fueling Oklahoma opioid crisis, judge rules | US news | The Guardian
https://www.theguardian.com/us-news/2019/aug/26/johnson-and-johnson-opioid-crisis-ruling-responsibility-oklahoma-latest
The analgesic opioid is an analgesic made from alkaloids extracted from poppies, and is also called a narcotic analgesic because it has analgesic and euphoric effects. It is an opioid analgesic that quickly spread due to the fact that it is less dependent on conventional products and has become an indispensable medicine in the field of medicine. However, problems of abuse and overdose have surfaced since then. The US Centers for Disease Control and Prevention estimates that 400,000 deaths are thought to be related to overdose of opioids, and about 6,000 people in Oklahoma alone lost their lives due to overdose of opioids. It is. While it was a completely legal drug, it was a big social problem
to produce more deaths than illegal drugs
.
The issues surrounding opioid abuse are described in detail in the following articles:
There was a benefit from a pharmaceutical company to a doctor behind the problem of phytotoxicity due to overdose of the analgesic `` opioid ''-GIGAZINE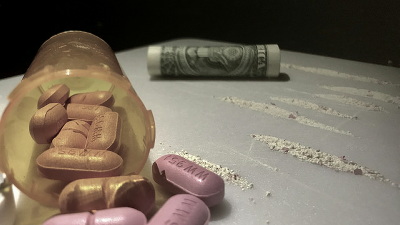 Prosecutors in Oklahoma have filed lawsuits against three pharmaceutical companies to pursue responsibility for this issue, now called 'Opioid Crisis', but with Israeli pharmaceutical company Teva Pharmaceutical Industries, pain treatment Two pharmaceutical companies, Purdue Pharma, which is a major pharmaceutical company, responded to the settlement prior to the trial. On the other hand, Johnson & Johnson, who was the center of the lawsuit, did not respond to the settlement, and the court held the responsibility for the opioid issue.
As Oklahoma District Court gained attention as the first ruling of nearly 2,000 opioid cases, "Johnson & Johnson deceived physicians and developed misleading, large-scale advertising campaigns that depended on their results. I ordered Johnson & Johnson to pay 572 million dollars (about 60.6 billion yen) as a fine.
In response to this decision, Johnson & Johnson has expressed its intention to appeal immediately. Sabrina Strong, a lawyer at Johnson & Johnson, said, "The judgment is flawed. The drugs sold by Johnson & Johnson have been approved by the regulatory authorities and are directly related to any death in Oklahoma. There is no significant relationship. ' At the same time, he commented, "We are concerned about the suffering of all those who are abused by drugs. But Johnson & Johnson has not caused any opioid abuse problems."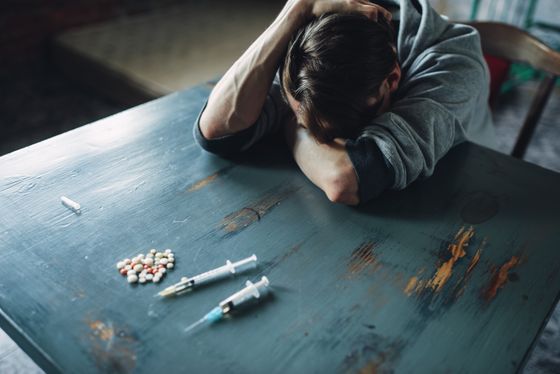 by NomadSoul1

The Oklahoma state, which has effectively won, but the amount of $ 572 million ordered to pay this time is far below the $ 17.5 billion (1,850 billion yen) originally requested by the prosecution was. However, the New York Times, a major newspaper in the United States, pointed out, 'This decision is important as a case where Johnson & Johnson has been shown to have violated state pollution laws.' State Chief Lawyer Brad Beckworth also said, 'Johnson & Johnson was found to be the root cause of opioid crisis,' and succeeded in about 2000 trials following this time He showed his desire to gain momentum.

in Note, Posted by log1l_ks