Amazon is offering `` Amazon Care '' which summarizes online medical service and prescription delivery service for employees and their families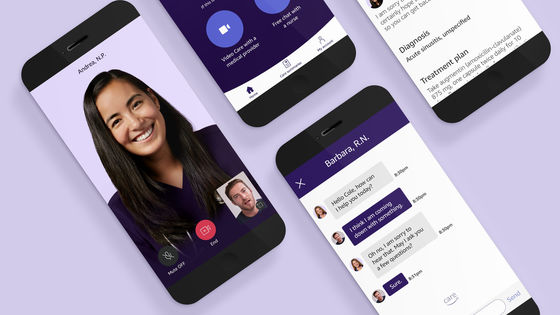 In Seattle, USA, where Amazon headquarters is located, a comprehensive medical service for Amazon employees and their families that allows them to receive online medical services via a dedicated app or to deliver prescriptions directly to their homes Is running a program called ' Amazon Care '.

Home | Amazon Care

https://amazon.care/
Amazon launches employee health clinic Amazon Care
https://www.cnbc.com/2019/09/24/amazon-launches-employee-health-clinic-amazon-care.html
Amazon is now offering virtual health care to its employees-The Verge
https://www.theverge.com/2019/9/24/20882335/amazon-care-telemedicine-employees-healthcare
Amazon Care is considered one of the achievements of the focus on the healthcare field that Amazon has shown in recent years. In 2018, Amazon
acquired
PillPack, an online pharmacy. In early 2019, we announced
partnerships
with six medical institutions interested in developing Alexa skills to process patient information. Amazon is also focused on its internal health insurance program, and in 2018, it worked with
Berkshire Hathaway
and
JP Morgan Chase
to
establish
a new healthcare company for three employees.
Meanwhile, Amazon has newly partnered with Washington-based medical institution Oasis Medical Group to start providing online medical services and Amazon Care for employees. This service is provided to employees living in Seattle at the time of writing, but there seems to be a plan to provide services to Amazon employees in other regions as well.
Amazon Care is not only an online medical service, but also includes a direct visit medical service to your home or office and a service that delivers prescriptions to your home.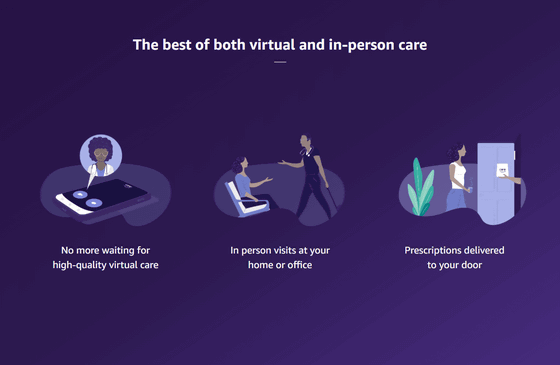 It is possible to receive online medical services using a dedicated application, diagnosis for symptoms that require quick treatment such as colds, allergies, infections, minor injuries, preventive health consultation, consultation on vaccination, contraception and sexually transmitted infections Services related to illness etc. will be available.

In-app text chat allows you to exchange messages with nurses in minutes, and you can get all health consultations and advice instantly. In addition, using video chat, doctors or nurses can perform more specialized examinations. According to
Amazon Care FAQ
, a smartphone with iOS 12.0 or later or Android 6.0 or later is required to use the dedicated application.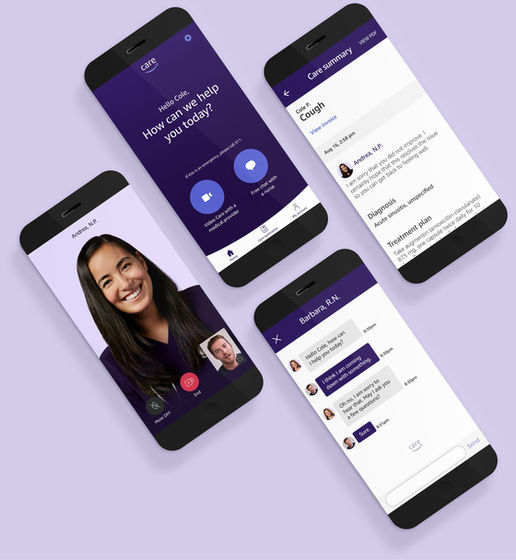 In addition, if the nurse / doctor determines that a more detailed examination is required by text or video chat, you can receive a service called "Mobile Care" that sends a nurse to your home or office. There is also a "Care Courier" where you can have your prescription delivered to your home or office. "You can deliver a lot of prescriptions within 2 hours. Can be received at. '

In addition to being an Amazon employee living in Seattle, you must be an employee aged 18 or older, their spouse / partner / other dependents, and be registered with Amazon's health insurance plan. It is possible. Amazon Care service hours are from 8am to 9pm from Monday to Friday, and from 8am to 6pm on Saturdays and Sundays.