Warning when Twitter deletes an account that has not logged in in the last 6 months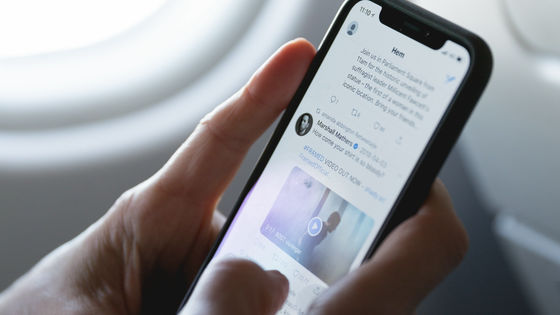 by
Marten Bjork
There are many users who use multiple accounts on Twitter, and there must be accounts that have been used once, but are no longer used. Twitter has announced that it will delete such "
unused accounts
" in December 2019.
Twitter will remove inactive accounts and free up usernames in December-The Verge
https://www.theverge.com/2019/11/26/20984328/twitter-removing-inactive-accounts-usernames-available-date
Twitter has sent a warning email to the owner of an account that has no login history in the last six months: 'If you do not log in to your account by December 11, 2019, your account will be deleted.'
Twitter has published a "Policy on Accounts with No Traces of Operation", and it is recommended that you log in to your account and tweet within the last 6 months. If you do not do this, it will be perceived that you are not operating your account and it will be permanently deleted.
Account policy with no trace of operations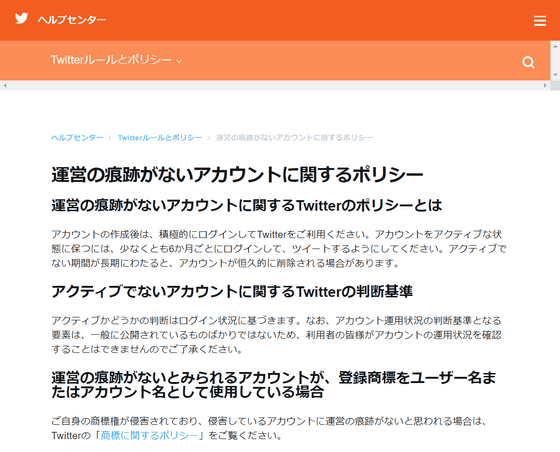 A Twitter spokesperson said, "We 're working to remove inactive accounts so that users can see more accurate and reliable information that they can trust throughout Twitter. 'This is in accordance with the' Account Policy with No Traces of Operation ', which recommends that you use Twitter to log in and register for an account.'
Twitter aims to increase the account names available to users by deleting unused accounts. However, it is unknown when the new account name will be available. According to a Twitter spokesperson, the account deletion process is 'not just a day, but a few months'. Therefore, it should be noted that the number of user names that can be used will not increase sharply after December 11, 2019 when account deletion starts.
This account deletion does not affect only users who no longer use Twitter. For example, it could have a significant impact on the deceased Twitter account. The overseas technology media The Verge asked if the account of the deceased was finally updated if it was deleted, Twitter spokesperson said, `` We are thinking about how to maintain the account Commented. '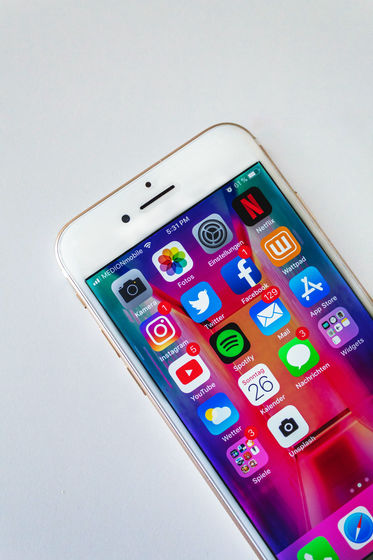 by Sara Kurfeß

It is not uncommon for a large online service to delete a large number of accounts. In 2013, Yahoo was trying to delete accounts , and unused accounts were deleted and user names were recycled.