Windows 7 support finally ends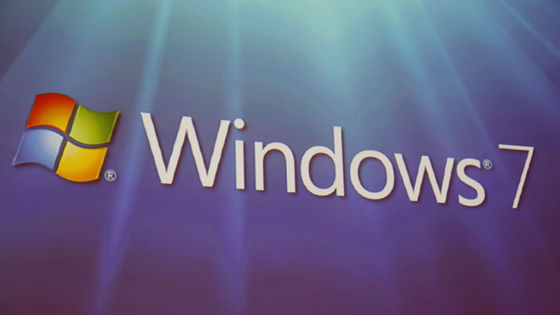 by
Masaru Kamikura
On January 14, 2020, Microsoft no longer supports Windows 7, Windows Server 2008, and Windows Server 2008 R2.
End of support information for Windows 7-Microsoft
https://www.microsoft.com/ja-jp/windows/windows-7-end-of-life-support-information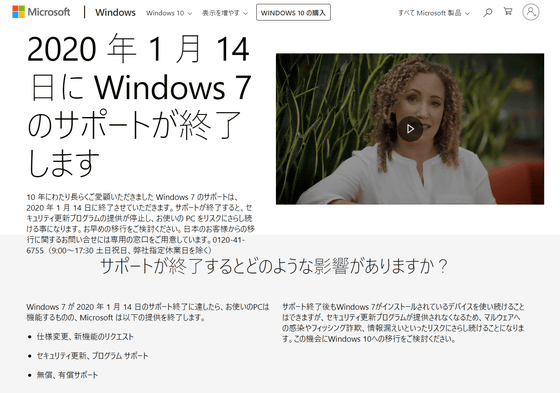 End of support for Windows Server 2008 and 2008 R2 | Microsoft

https://www.microsoft.com/ja-jp/cloud-platform/windows-server-2008
Microsoft ends free Windows 7 security updates on Tuesday
https://techxplore.com/news/2020-01-microsoft-free-windows-tuesday.html
After January 14, 2020, you can continue to use devices with Windows 7, Windows Server 2008, or Windows Server 2008 R2 installed, but you can use 'Specification changes, new feature requests', 'Security updates, program support', ' You will not be able to use functions such as 'free and paid support.' Microsoft strongly recommends migrating to Windows 10, stating that 'security updates will no longer be offered and you will continue to be at risk for malware infection, phishing scams, and information leaks.'
The free upgrade from Windows 7 to Windows 10 is ongoing as of January 14, 2020. Unless your hardware is incompatible with Windows 10, you can upgrade to Windows 10 with a Windows 7 or Windows 8 product key and media creation tool.
Guide to Manual Upgrade from Windows 7 to Windows 10-Microsoft 365 Enterprise | Microsoft Docs
https://docs.microsoft.com/ja-jp/microsoft-365/enterprise/windows-7-to-windows-10-upgrade-manual
As a remedy for discontinuing Windows 7 support, Microsoft is also offering an Extended Security Update (ESU) that extends Windows 7 support for three years. However, only Windows 7 Professional and Windows 7 Enterprise editions are supported, and the support itself is a paid support that is charged per device, so it is considered to be a measure for large enterprises only.
Windows 7 Enhanced Security Update FAQ
https://support.microsoft.com/ja-jp/help/4527878/faq-about-extended-security-updates-for-windows-7
Office 2010 support will be available until October 13, 2020, and Windows 8.1 support will be available until January 10, 2023. At the time of article creation, the online code version of Windows 10 Home was available for purchase at 17,926 yen at Amazon.co.jp.
Amazon.co.jp: Microsoft Windows 10 Home April 2018 Update Apply 32bit / 64bit Japanese Version [Latest] | Online Code Version: Software