From the legendary fucking animation `` Pop Team Epic '' Owari Robo `` Super Pipimi Bari Mode '' which is the best burr appeared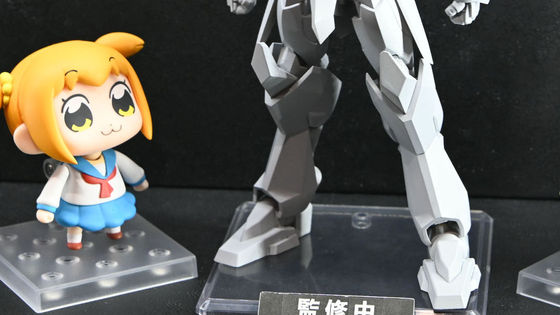 Renowned as Kusoanime '
Poputepipikku
Among episode of', especially the first 13 episodes opening to suddenly to appeared in the mystery of the robot Unusual confusion
'super Phi Phi beauty BARI mode'.
The Pippi robot, which was born by
Masami
Owari, a super varistor, who gave birth to the word 'bali' from a unique style, has truly become a three-dimensional model.
Wonder Hobby 31 new figure display photo gallery | Wonder Festival 2020 winter new figure introduction!
http://whl4u.jp/wh31/gallery/#/images/104
Hey! Your Plamo BARI!

Super Bariser Masami Ohari Official (?) Plastic Kit
'MODEROID Super Phi Bi Bari Mode'

I will commercialize it!
Mr. Sculpted by Alan Moriguchi # Poputepipikku #PPTP # Masami Ōbari # Wf2020w #MODEROID #Goodsmile Pic.Twitter.Com/VTLX7VibYE

— Hiro Tanaka (@gsc_hiro) February 9, 2020


'Super Phi Bi Bari Mode' was exhibited at WONDERFUL HOBBY LIFE FOR YOU !! 31 , a joint booth of Good Smile Company and Max Factory , which was set up at Wonder Festival 2020 [Winter] .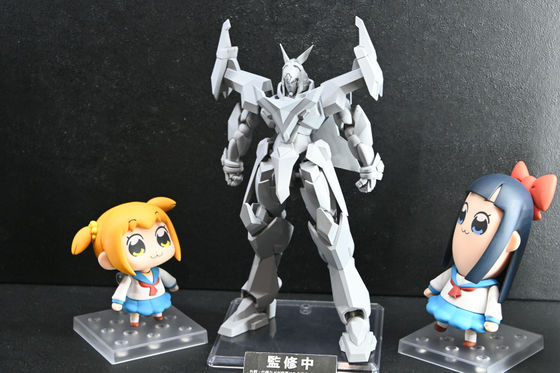 Looking from the front like this.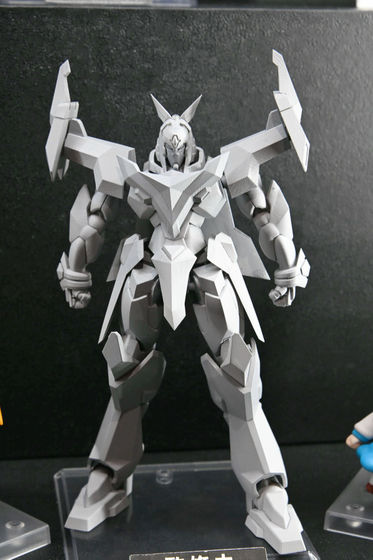 At my feet, with a poppy expression that looks a bit out of place ...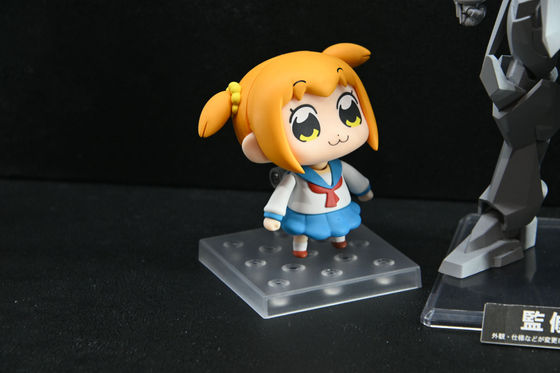 Phi Phi himself is looking up at the robot.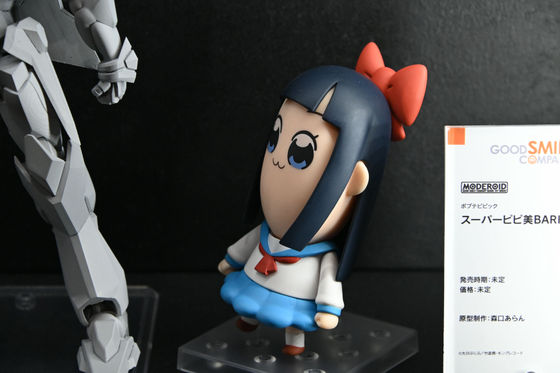 Before painting, look at the robot's head and you can see the designs like Popuko and Pipimi's cat mouth. It is expected that a mask cracking face unique to Bali Robo will be attached.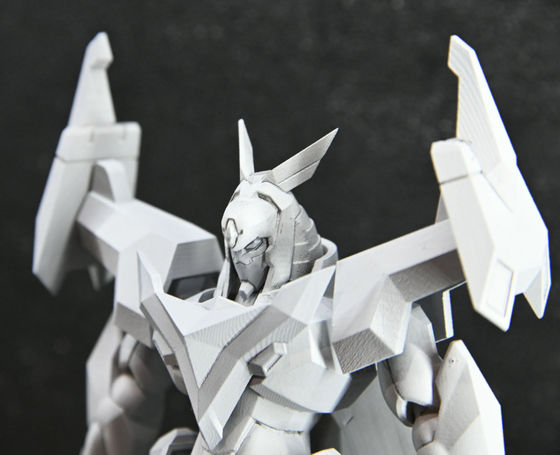 Mr. Aran Moriguchi handles the prototype. The official price and release date are unknown at the time of article creation.

Mr. Owari once tweeted, 'Isn't it going to be three-dimensional? ...'

Actually, I am the most surprised at this race!
I wonder if not 'super Phi Phi beauty BARI mode' three-dimensional ... # Supakuro # suparobo # Poputepipikku # Bali Tteru # Kotobuki Tsukasa pic.twitter.com/1Erw8ixRmI

— Masami Obari Masami Obari (@ G1_BARI) October 3, 2019