Windows 10 voice assistant `` Cortana '' will be renewed, but there are also functions that can not be used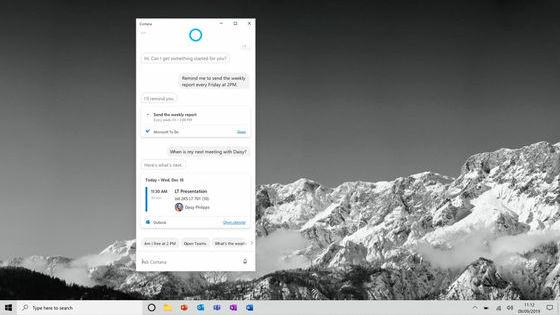 Microsoft's Windows 10 is equipped with the voice recognition assistant '
Cortana
'
,
which has been
available in Japan since July 2015
. Microsoft has announced that Cortana will be updated with the Windows 10 Update (
20H1
) in the spring of 2020. Microsoft has stated that the update will 'enhance security and privacy and focus on productivity,' but at the cost of some features will be unavailable.
Cortana in the upcoming Windows 10 release: focused on your productivity with enhanced security and privacy | Windows Experience Blog
https://blogs.windows.com/windowsexperience/2020/02/28/cortana-in-the-upcoming-windows-10-release-focused-on-your-productivity-with-enhanced-security-and-privacy/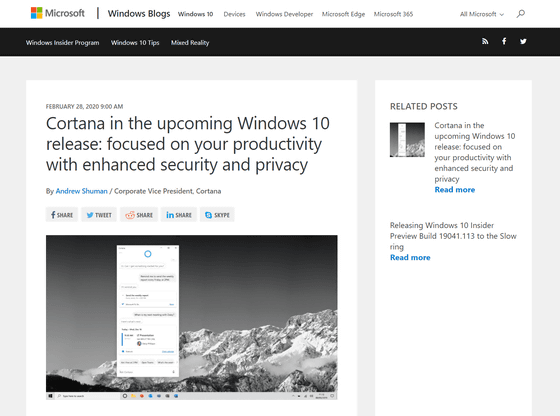 According to Microsoft, voice recognition assistant Cortana will 'evolve to better support user interaction with
Microsoft 365
applications' in the 20H1 update. According to Microsoft, 'Future updates to Windows 10 will provide access to a new productivity-focused Cortana experience that will help you find the information you need faster across Microsoft 365. It will be. '
The following is Cortana, a new UI released by Microsoft. Speaking of Cortana, it is an image of a voice recognition assistant, but it also has a chat-based UI, and it is possible to interact with Cortana using a keyboard as well as voice input.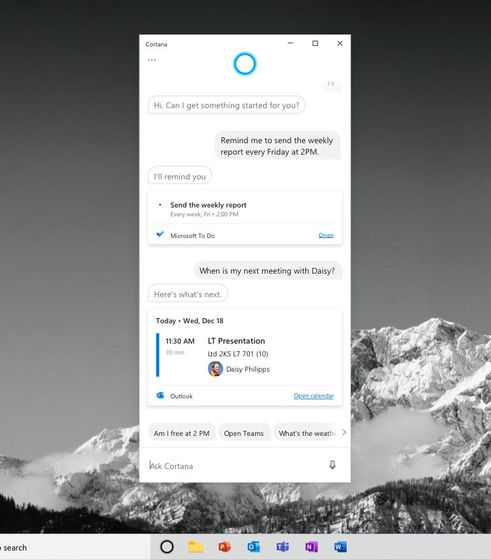 For Windows 10 users in the United States and the United Kingdom, Cortana can also keep track of calendar events. This makes it easy to manage schedules and tasks, search for people and files via Cortana using voice input and keyboard input, create emails quickly, set reminders, and do
To Do
Or you can add
In addition, Cortana will continue to provide answers to questions via the search engine Bing, set alarm timers, launch apps, adjust settings, jokes, etc. Outside of the United States, Cortana's first updates will only be available for 'Get answers to questions from Bing' and 'Chat-based interactive features'. However, Microsoft states that 'future productivity-based features will be offered more internationally in the future,' indicating that all Cortana features will be available in all regions.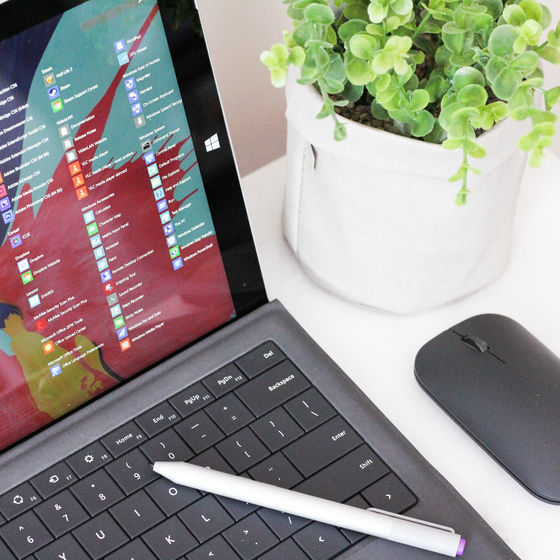 In addition, some functions such as 'Music playback function', 'Smart home function', and 'Third party skill' that were available in Cortana will not be available in Cortana with updated Windows 10. Microsoft has also announced that Cortana will no longer be supported on older versions of Windows that have reached their end-of-service date, and Microsoft has stated, `` To continue using Cortana, update your device to the latest version of Windows 10. I recommend. '