Instagram Announces New 'Badges' and 'IGTV Ads' to Make Money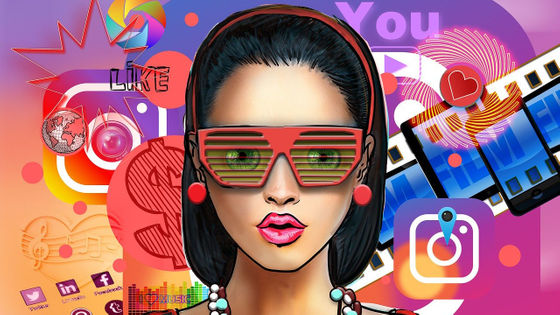 Instagram has expanded the functions of the live distribution function 'Instagram Live' and the movie posting application '
IGTV
' to strengthen the monetization of creators.
Doing More to Support Creators on Instagram | Instagram Blog
https://about.instagram.com/blog/announcements/supporting-creators-on-instagram/
Instagram will share revenue with creators for the first time through ads in IGTV-The Verge
https://www.theverge.com/2020/5/27/21271009/instagram-ads-igtv-live-badges-test-update-creators
On May 27, 2020, Instagram announced new features called "Badges" and "IGTV Advertising" that will help creators increase their revenues. The first 'Badge' is a function that displays a heart symbol as a badge next to the name of the viewer who is playing Instagram Live. Viewers can support this by purchasing this badge.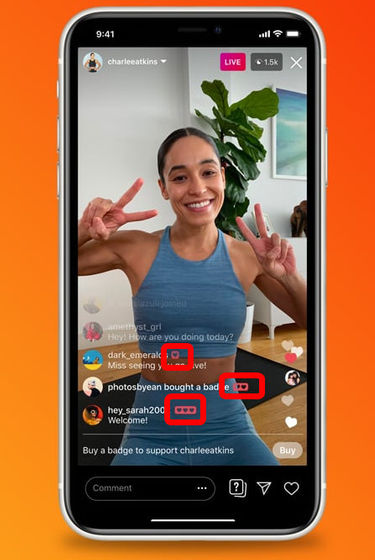 There are three types of badges: $ 0.99 (about 106 yen), $ 1.99 (about 214 yen), and $ 4.99 (about 537 yen). The comments of the viewers who purchased the badge are prominently placed at the top, and there are benefits such as the name being posted on the list of badge owners that the distributor can access. However, viewers can purchase badges only once per distribution, so it is not possible for viewers to buy badges and cheer up distributors.

Badge feature testing will start in June. For the time being, it will only be tested for some creator groups, but it will be implemented in the United States, Brazil, United Kingdom, Germany, France, Italy, Turkey, Spain, Mexico, etc. within a few months. Whether or not it will be implemented for Japanese users is unknown at the time of article creation.

The second feature is 'IGTV Advertising'. When the user taps 'Watch IGTV Video' to start watching the movie ...



The ad movie will play. This allows movie posters to earn advertising revenue.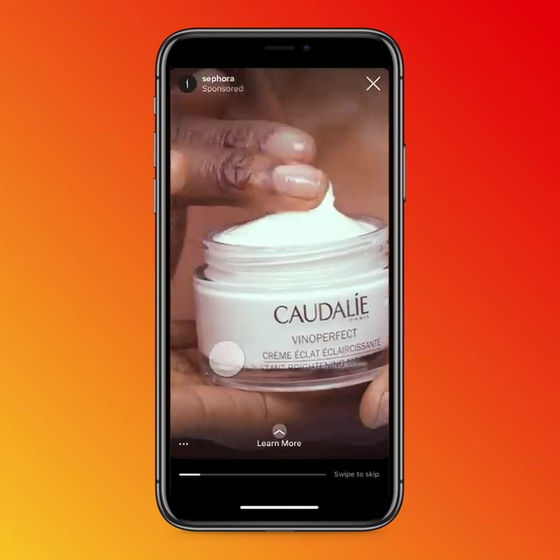 The advertisement is installed in the smartphone application, and the maximum playback time is about 15 seconds. We are also considering introducing a function to skip advertisements. According to Instagram, at least 55% of advertising revenue comes from creators. This feature will be tested by a small number of American creator groups and companies from early June, with subsequent expansion of the target area.

In a statement, Instagram said, 'We are always committed to supporting creators. In today's world where many face uncertainties, this effort is more important than ever.' The implementation of features is a huge step forward for creators to make money and grow their businesses, and we want to find more ways to support creators on Instagram by testing and collecting feedback. I think. '