I tried ``Super Cup MAX Spicy Miso Tanmen'' which realized a deep spicy soup with 4 kinds of soy sauce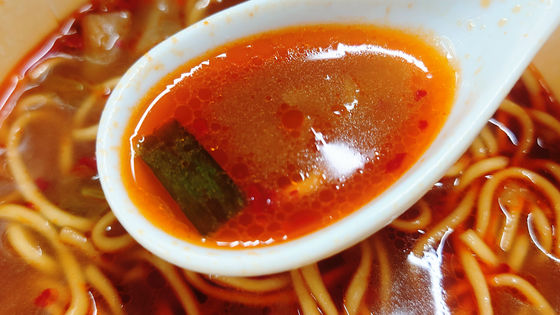 'Super cup' that uses the newly developed 'THE nodoshi noodles' and four types of soybean paste soy sauce (toubanjang), soy sauce soy sauce (touchijang), bean noodle soy sauce (tenmenjang), and shrimp soy sauce (shajang). A new product in the series, ' Super Cup MAX Spicy Miso Tanmen ', has been available since Monday, August 31, 2020, so I tried it.

Men's 100g 'Super Cup MAX' comes with a nice spicy miso tanmen in summer! A cup of super cup MAX Spicy miso tanmen that is entwined with 'THE Nodogoshi noodles' in spicy miso soup that sticks to 4 kinds of Hojo Jean New release on August 31, 2020
(PDF file)
https://www.acecook.co.jp/news/pdf/2008_GLSH.pdf
The package looks like this.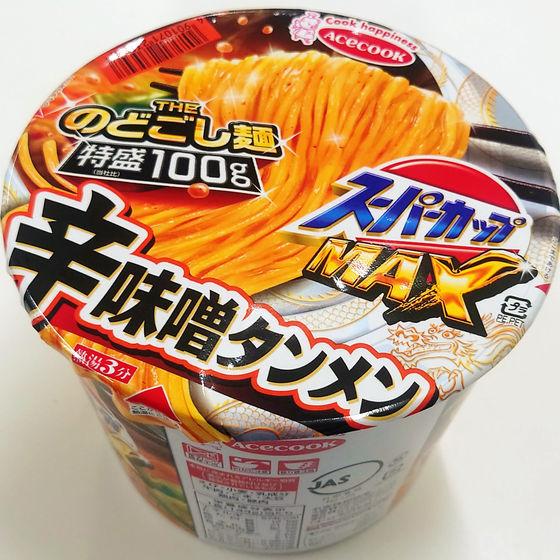 As for raw materials, '4 soy sauce' seemed to be 'spice' and 'XO sauce seasoning'.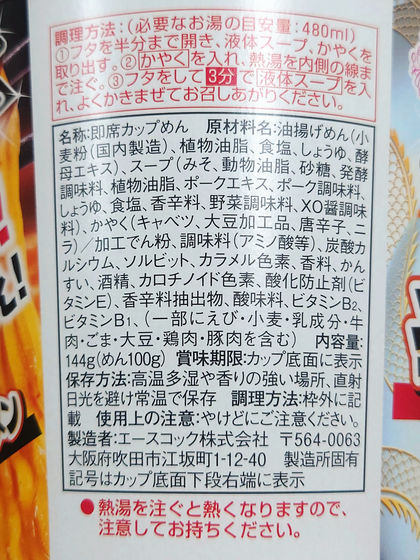 One meal is 144g and is 574kcal.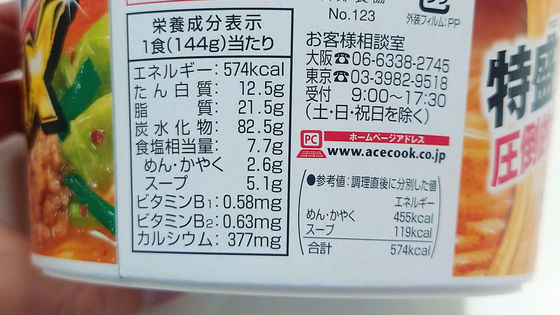 Inside is a liquid soup.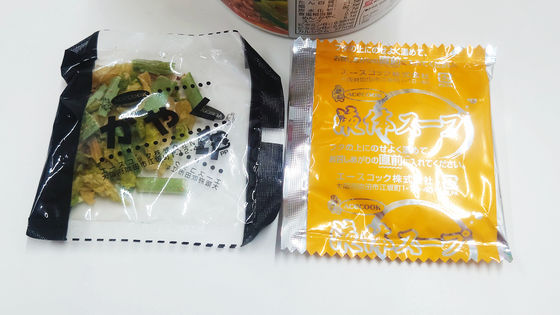 Open the oyster on the noodles……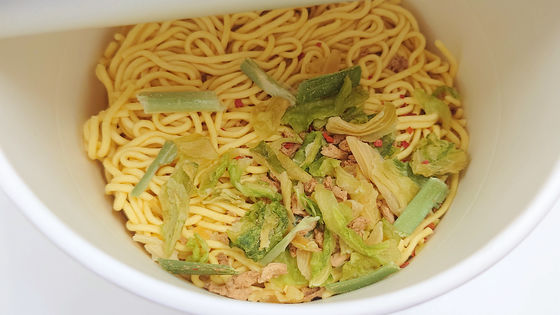 Add about 480 ml of hot water.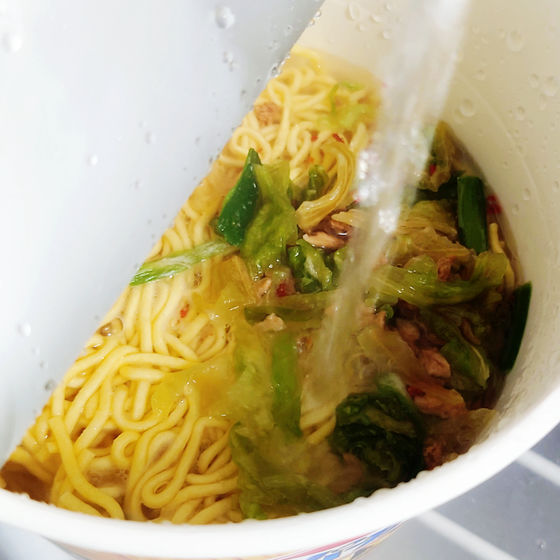 Wait 3 minutes while warming the liquid soup on the lid.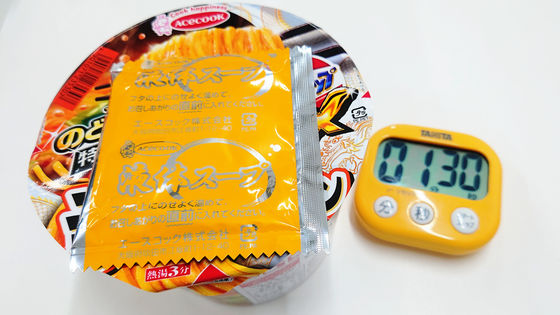 Put the liquid soup...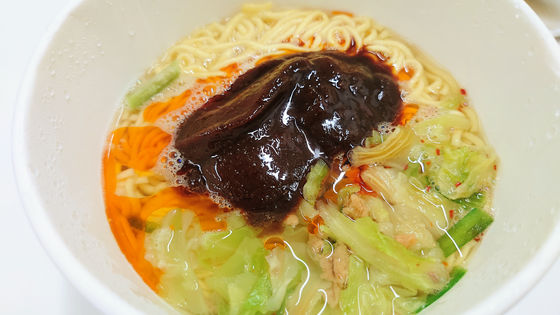 Mix well and you're done. The soup itself has a slightly dry bean paste soy sauce flavor. However, the spiciness that has melted into the oil is considerable, and if you stick it to your throat, it will be replaced. The newly developed 'THE Nodogoshi Noodle' has a solid taste. It's 100g, and it's a dish that will satisfy your hunger.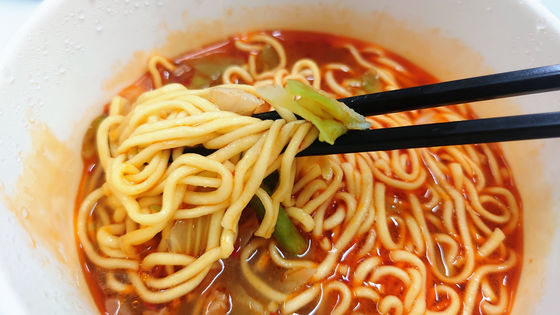 'Super Cup MAX Spicy Miso Tanmen' is 210 yen excluding tax and is on sale from Monday, August 31, 2020. At Amazon.co.jp, 12 pieces are 2580 yen .