Twitter's 'retweet with comment' is separated from retweet and changed to 'quote tweet', it is also possible to list only quoted tweets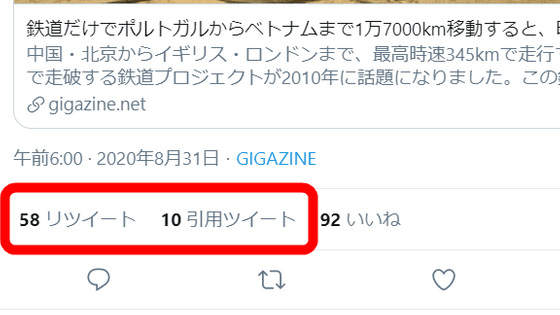 On September 1, 2020, Twitter announced that it will change 'retweets with comments', which used to be treated as ordinary retweets, to 'quoted tweets' and display them separately from regular retweets. This function is already available in Android, iOS, and browser versions all over the world including Japan.


'Retweet with comment' has been changed to 'quote tweet'. At the bottom of the tweet, in addition to 'retweet', 'quote tweet' is also displayed, so tapping will reveal the details of 'quote tweet'.

https://t.co/MXurOO4i81 pic.twitter.com/oul3mleZ82 — Twitter Japan (@TwitterJP) September 1, 2020


You can see what this update looks like in one shot by watching the following movie.

Tweets about a Tweet add more to the conversation, so we've made them even easier to find.

Retweets with comments are now called Quote Tweets and they've joined the Tweet detail view.Tap into a Tweet, then tap 'Quote Tweets' to see them all in one place.pic.twitter.com/kMqea6AC80

— Twitter Support (@TwitterSupport) August 31, 2020


So far, commented retweets have been put together with regular retweets, so even if there are active commented retweets, the number of retweets only increases. Also, I could not see only retweets with comments.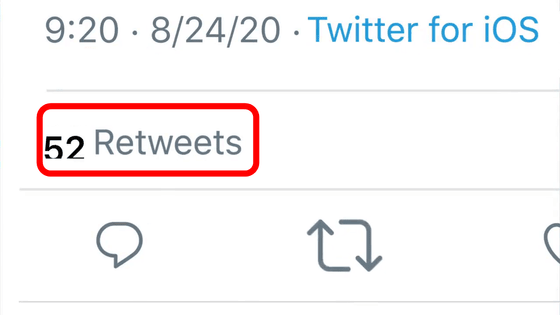 With this update, 'Quote Tweets' have been added next to Retweets, and you can see the number of Quote Tweets. Click this quote tweet...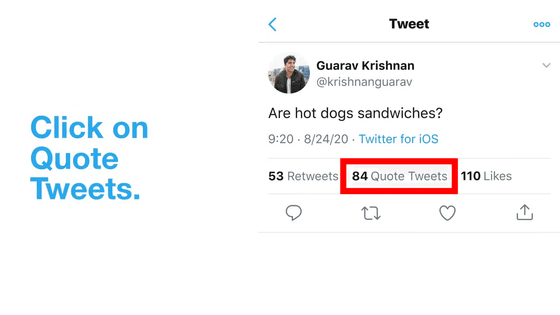 A list of only quoted tweets is displayed.



Not only letters but also photos and...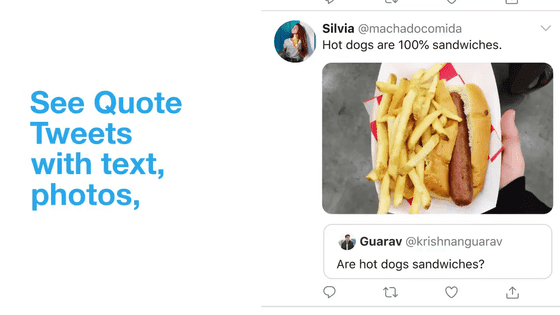 You can also attach movies and GIF animations.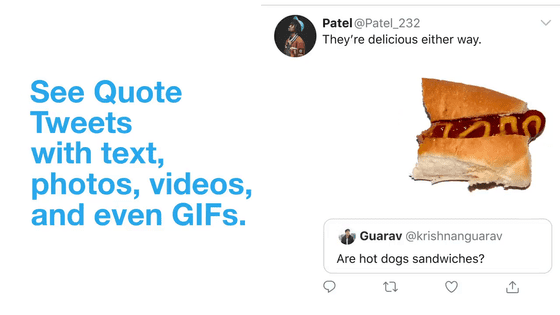 When I looked at the
GIGAZINE tweet
for a trial, the retweet and the quoted tweet were actually separated.