Tesla releases beta version of fully autonomous driving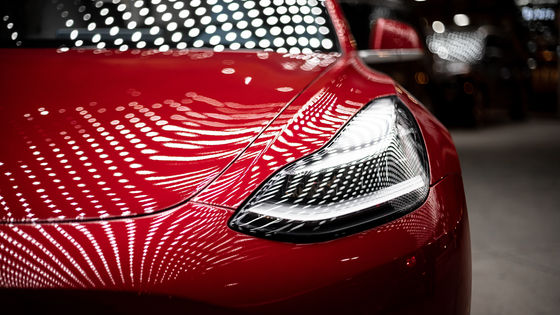 Electric vehicle maker Tesla has begun distributing beta updates to enable fully autonomous driving with
Autopilot
, the autonomous driving software it provides for its vehicles.
Tesla starts Full Self-Driving Beta rollout, Elon Musk says it'will be extremely slow and cautious' --Electrek
https://electrek.co/2020/10/20/tesla-full-self-driving-beta-rollout-elon-musk-slow-cautious/
Tesla's'Full Self-Driving' software is starting to roll out to select customers --The Verge
https://www.theverge.com/2020/10/21/21527577/tesla-full-self-driving-autopilot-beta-software-update
Tesla posts earnings amid Elon Musk promises of'Full Self-Driving' --The Washington Post
https://www.washingtonpost.com/technology/2020/10/21/tesla-self-driving/
Tesla has said that some products have 'achieved a fully autonomous driving function', but this function has been questioned, and autonomous driving such as General Motors, Ford, Uber, Waymo Companies working on car development have criticized Tesla's vehicles for their fully autonomous driving capabilities, saying they still need drivers.
Consumers Union, an American consumer group, criticized Tesla as 'Tesla's fully autonomous driving is just a name', and how much 'Tesla's fully autonomous driving was just a name' can be read in the following article I understand well.
'Tesla's fully automated driving is just a name' evaluated by Consumer Reports with no value of over 800,000 yen --GIGAZINE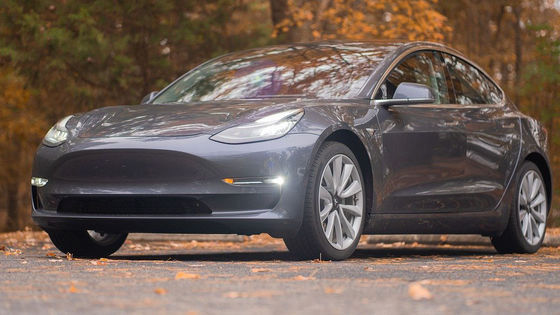 That's why Tesla is working on improving the autopilot and has announced that Elon Musk has begun distributing 'Beta of Fully Automated Driving (FSD).' 'We're going very slowly and cautiously,' Musk said of the update delivery, and the beta version of fully autonomous driving is available at Tesla's Early Access program at the time of writing. Only 'a very small number of users who are experts and careful drivers' are said to be.
FSD beta rollout happening tonight. Will be extremely slow & cautious, as it should.

— Elon Musk (@elonmusk) October 20, 2020


In addition, CEO Musk said in a financial results presentation of Tesla held on October 21, 2020 (Wednesday), 'The beta version of fully autonomous driving will be widely released by the end of the year.' By continuing to collect data over time, the system will become more robust. ' However, some safety enthusiasts said, 'Public road testing should be done with great responsibility, and having untrained consumers validate beta software is dangerous and existing. It contradicts the guidance and industry norms, 'said comments criticizing Tesla's policy.

It's unclear at the time of writing what Musk's 'beta of fully autonomous driving' means, but Musk said about autopilot updates for investors, 'Neural Networks and Control.' We've focused on rewriting the basic architecture of the algorithm. This rewrite will free up the rest of the driving capabilities, 'he said. In addition, Musk said that this update will allow Tesla vehicles to recognize the environment in 4D instead of 2D, dramatically improving performance and accelerating software updates.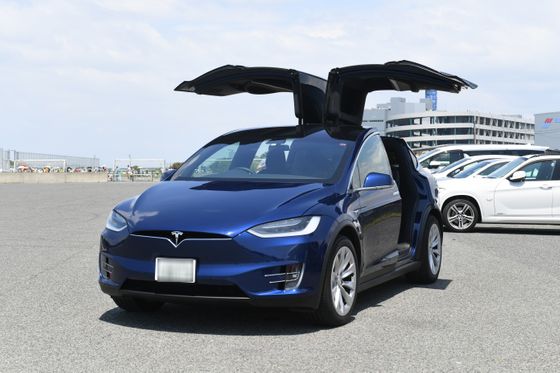 Mr. Musk previously mentioned that one of the features implemented in fully autonomous driving is 'to allow cars to drive autonomously from home to work without the driver's driving.' Therefore, Electrek , an electric vehicle-related media, wrote , 'Tesla may extend the existing autopilot'recognition of traffic lights and stop signs' function and add an automatic right / left turn function at intersections.'

If an auto-turn left / right feature is implemented at intersections, the combination of autopilot and navigation will allow Tesla vehicles to drive autonomously on both streets and highways without driver intervention. However, the driver must keep an eye on the vehicle while holding the steering wheel so that he can take over driving at any time.