From Haagen-Dazs, a chocolate-based 'chocolate truffle' that allows you to enjoy a thick chocolate sauce and two types of chocolate ice cream at the same time has appeared, so I tried it.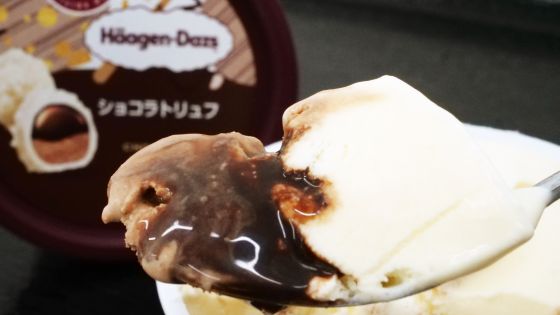 ' Chocolate truffle ' using three kinds of chocolate from Haagen-Dazs has appeared for a limited time from November 17, 2020. With the crispy texture of white chocolate chips and the ice cream that you can enjoy the taste of thick bitter chocolate sauce, I actually tried to see what it tasted like.

Chocolat Truffle | Product Information | Haagen-Dazs

https://www.haagen-dazs.co.jp/chocolate_truffle/
The Haagen-Dazs 'Chocolat Truffle' package looks like this.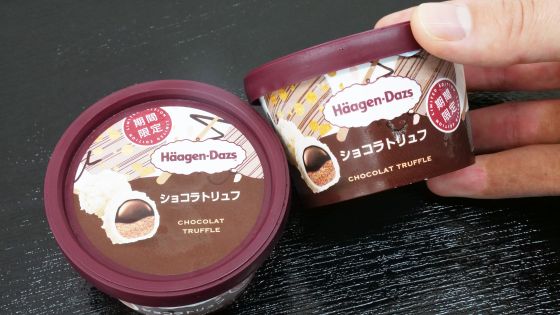 The image of chocolate truffle is drawn on the lid, and you can see that it is an image of thick liquid chocolate and soft ganache wrapped in white chocolate coating.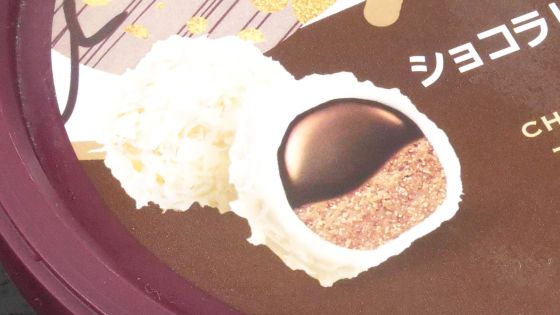 The type is 'ice cream' with a milk fat content of 12.5%. If you look at the raw material names, you can see that chocolate syrup, white chocolate, chocolate, white chocolate chips and a variety of chocolates are used, along with standard ice cream ingredients such as cream, non-fat concentrated milk, and sugar.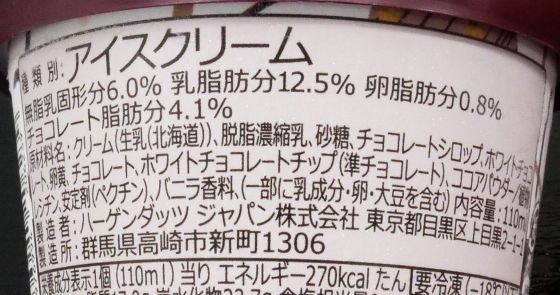 The calorie is 270 kcal per piece.




When I removed the lid, a white chocolate ice cream with bitter chocolate sauce was revealed.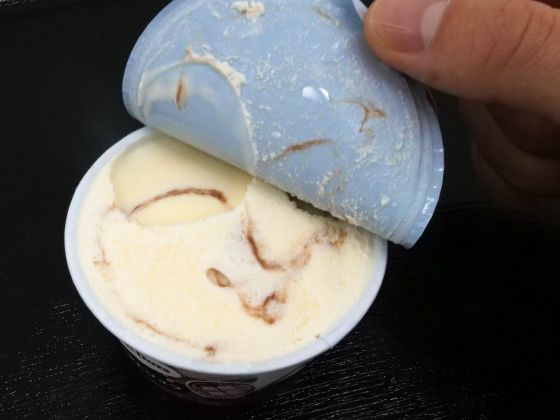 If you try it immediately, you can taste milk chocolate ice cream and white chocolate ice cream with a mild sweetness and a bitter chocolate sauce with a slight bitterness at the same time. Haagen-Dazs has a reputation for its rich taste, but thanks to the bitter chocolate sauce, it has a refreshing aftertaste and can be eaten more and more.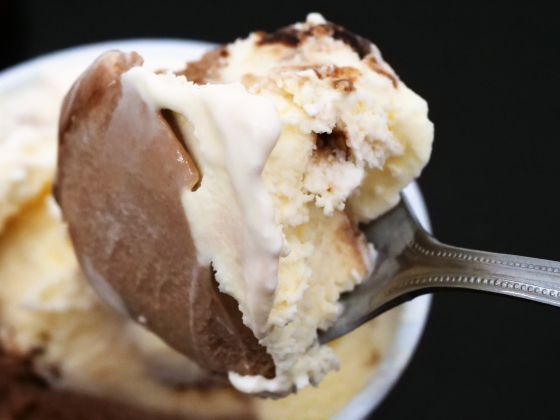 The ice cream has a two-layer structure, with white chocolate ice cream layered on top of milk chocolate ice cream.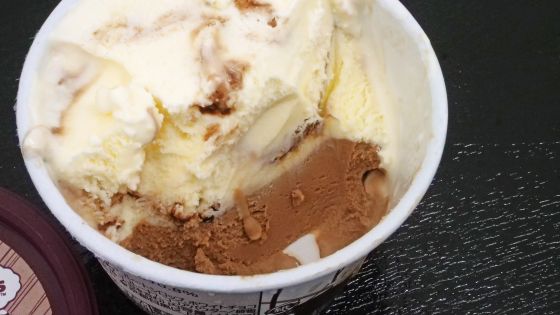 Also, the bitter chocolate sauce melts before the ice cream, so you can enjoy a thick texture. In addition, the white chocolate ice cream is mixed with white chocolate chips that have a crispy texture, so you can enjoy various textures with a single bite.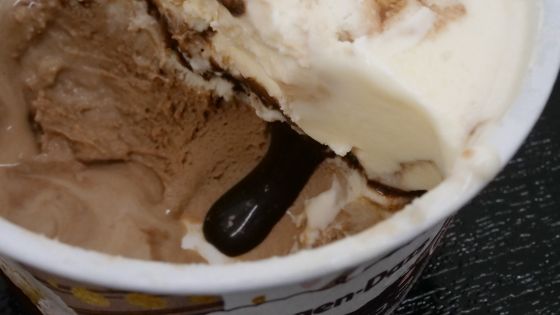 Haagen-Dazs 'Chocolat Truffle' will be on sale at convenience stores and supermarkets nationwide for a limited time from November 17, 2020 for 295 yen excluding tax.