'Gather' review that allows you to gather in a virtual city and have a video conference as it is, just like an online game for free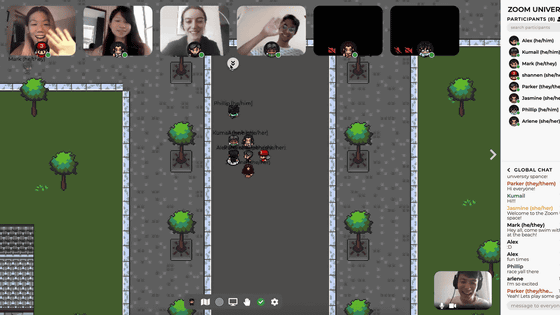 With the spread of the new coronavirus, online conversations using video conferencing tools such as Zoom, Webex, and Google Meet have also become widespread. ' Gather ' is a basic free web application that allows you to hold such a video conference with a 2D
MMORPG-
like appearance and can participate from a web browser.
Gather
https://gather.town/
To use Gather, click 'Create Space' on the official website.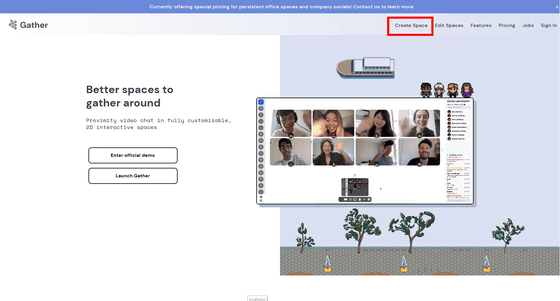 First, in the 'Type in a space name' field, enter an arbitrary character string as part of the URL. Share the URL displayed in this part with your acquaintances.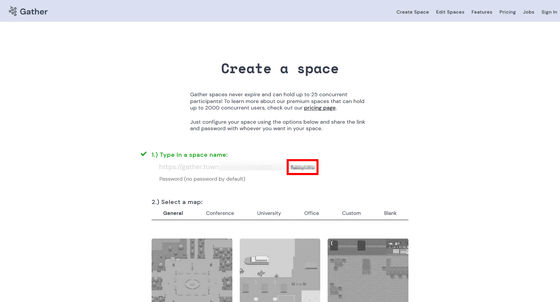 Then select a map. This time, I chose 'Park'.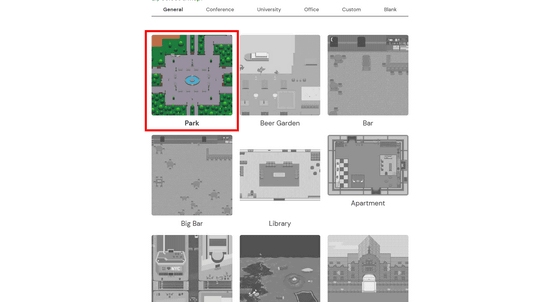 After entering the URL and selecting the map, click 'Create space' at the bottom of the page.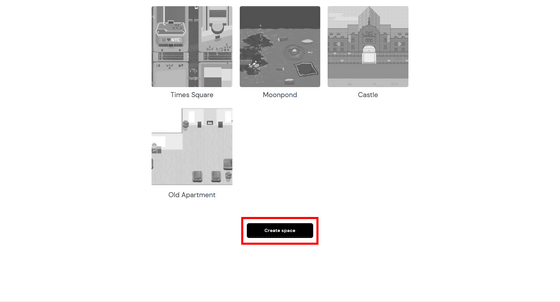 Gather is a video chat tool, so it uses a camera and a microphone. The browser will ask you to allow sharing of the camera and microphone, so select the device and click 'Allow'. In addition, although I accessed it with Firefox this time, I can access Gather with Chrome without any problem.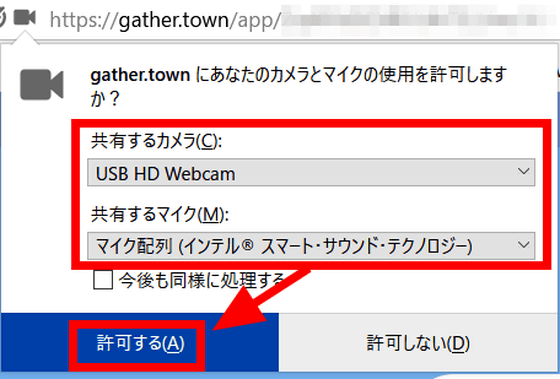 Your name and device settings will be displayed. After entering the name and confirming the operation of the device, click 'Join the Gathering'.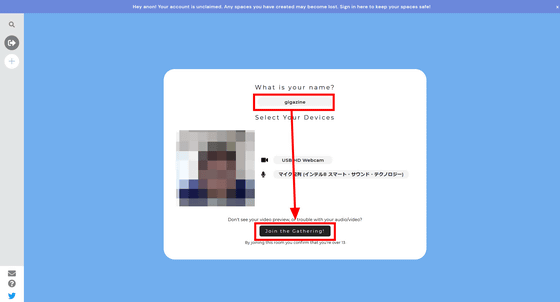 Arrived in a spacious park. On the bench on the right side, an acquaintance who gave the URL in advance is waiting.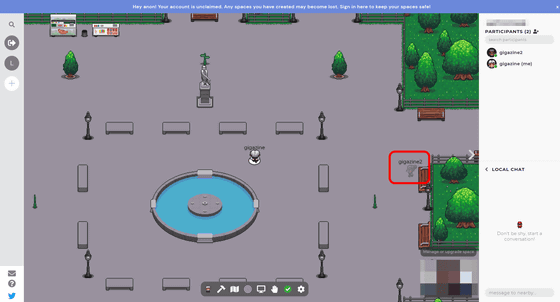 As soon as you get close to an acquaintance, the connection will start automatically, the image of the other party's camera will be projected at the top of the screen, and the audio will also reach you. The sound quality is clear and does not interfere with conversation.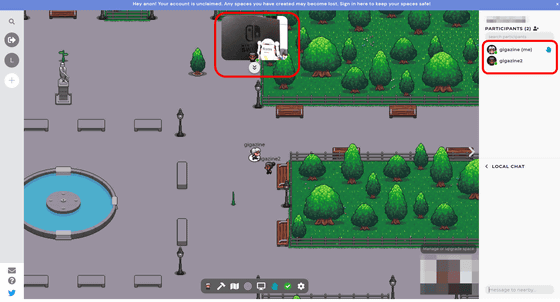 You can also enter text chat from the bottom right.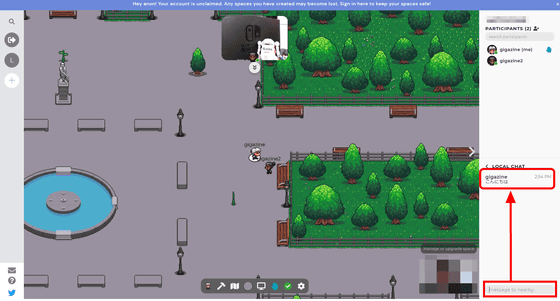 If you select 'Builder Mode' from the menu displayed below, it could be like a game where items are placed on the spot. In addition, the only item that can be installed in Builder Mode in the free version was the flowerpot.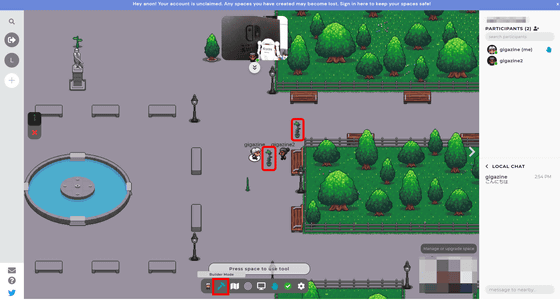 The interesting part of Gather is that it adopts a UI like MMORPG, and video chat starts when members physically approach each other in the map. If you want to leave your seat temporarily during a video chat, you usually have to leave the room once or change the state to 'away', but with Gather, you're a little away from where everyone is gathering. You can leave the video chat just by yourself. One of the merits is that you can easily group by topic even when you are excited about multiple topics within the members.

In addition, Gather can connect up to 25 people at the same time for free. Simultaneous connection of 26 or more people and member management function by e-mail address are installed only in the pay-as-you-go paid version. There are three types of plans: the 'Town' plan for $ 1 (about 105 yen) for 2 hours, the 'City' plan for $ 2 (about 210 yen) for 2 hours, and the 'Metropolice' plan for $ 3 (about 310 yen) for 2 hours. It is prepared. However, there is no video chat time limit in the free version, so the free version is sufficient for a video conference with less than 25 people.