Happy new year, thank you for GIGAZINE again this year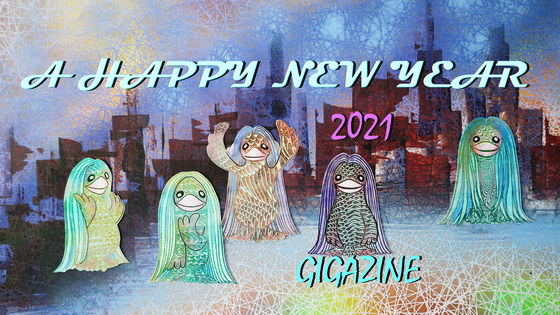 Happy New Year on January 1, 2021. Thank you for your continued support of GIGAZINE this year.

This year's New Year's card looks like this. This is
Amabie
.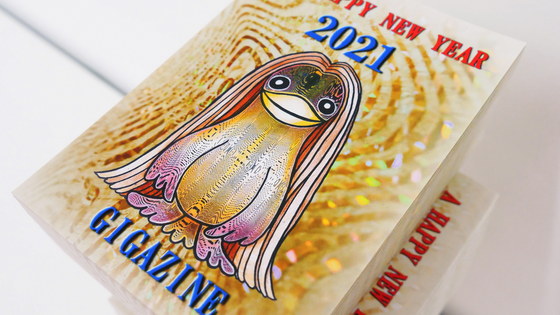 This is about the height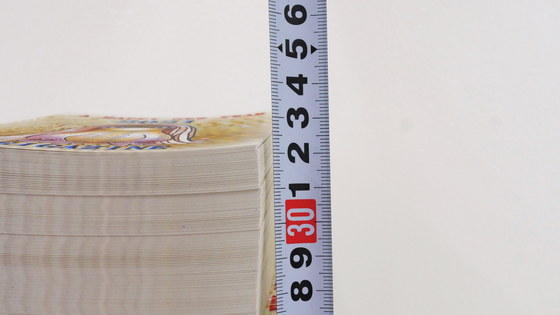 I printed a lot. It should have reached the relevant places.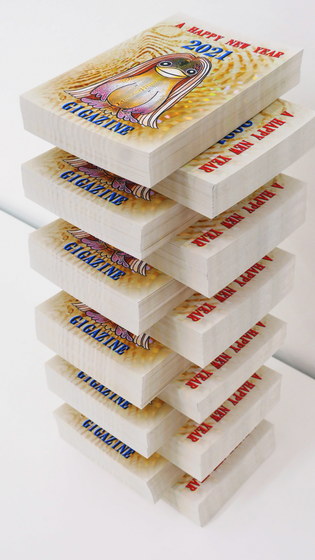 First of all, the present article is also displayed on the submitted thank-you page, but I am making 'Graphizm'.

Graphizm-Become the editor-in-chief of a manga magazine!
https://graphizm.net/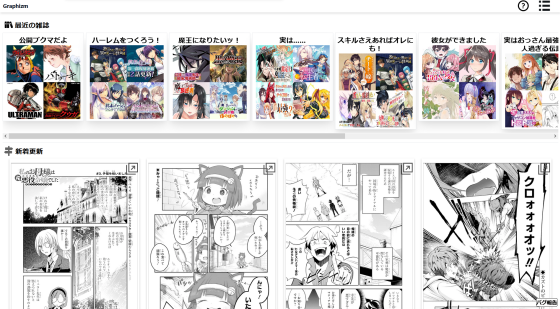 Originally, 'I used to browse manga magazines every week at convenience stores, but there is no site that can do that,' so I started making it with the image of a new checker, but gradually 'This is something different. As a result of trying various things like '?', I realized that it would be very interesting to make it with the feeling 'Let's become the editor-in-chief of making the strongest manga magazine of your own, which is a collection of manga that is being serialized right now!' That's why. You can collect various serials by yourself, create an original magazine that goes beyond the boundaries of publishers and magazines, and you will be able to see the 'popular ranking of serials that you have collected' as well as the questionnaire results. Does the editor-in-chief feel like this? ' 'Ku! This work doesn't seem to be very popular, but I can't remove it from the series!' Or 'Given the overall balance, read this first, then read this, and then read this. You can actually experience 'Become the editor-in-chief of a manga magazine!' From various perspectives, such as 'Isn't it supreme?'

It's still in beta, so if you find any bugs or bugs after using it, I'd be happy if you could report it from the 'Bug Report' at the bottom right.

In addition, gift planning articles are continuing steadily.

GIGAZINE New Year's holiday gift big release project 'Please answer the questionnaire and bring them all together!' --GIGAZINE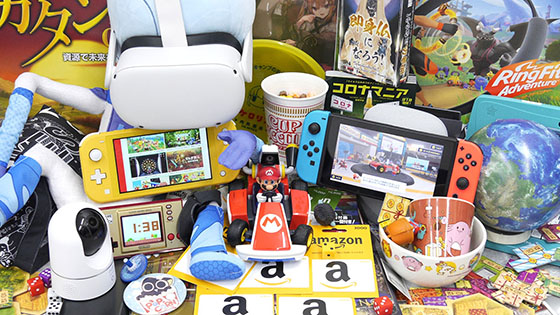 Also, if you want to give GIGAZINE a new year's gift, I would be very grateful if you could click on the items on the Amazon wish list below.

Wish list of GIGAZINE editorial department
https://www.amazon.co.jp/hz/wishlist/ls/378VT986Z3V8T

That's why the new Corona is going to be difficult this year as well, but stay tuned as we will make steady progress. Thank you.



There were many other top image candidates.