'Boss Cafe Base Cafe Mocha' tasting review where you can enjoy the taste of authentic Cafe Mocha just by mixing it with milk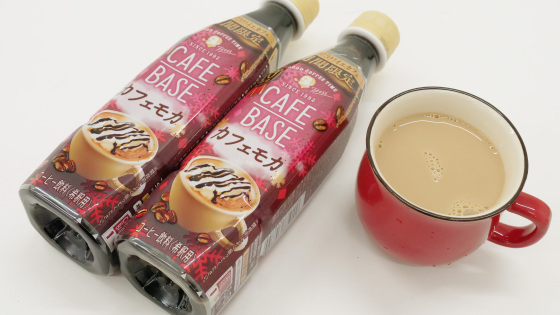 ' Boss Cafe Base Cafe Mocha ' will be available for a limited time from January 26, 2021 (Tuesday), where you can enjoy the taste of Cafe Mocha just by breaking it with milk or water. I got it a little earlier, so I actually drank it to see what it tasted like.

'Boss Cafe Base Cafe Mocha'

https://www.suntory.co.jp/softdrink/news/pr/article/SBF1073.html
This is 'Boss Cafe Base Cafe Mocha'. The contents are dark black, which is far from Cafe Mocha.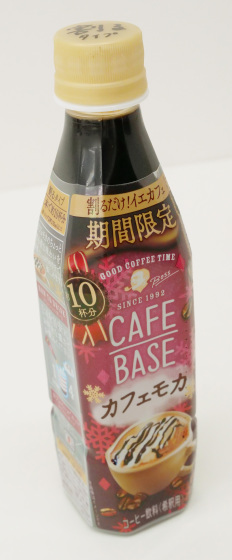 Coffee, sugar, etc. are used as raw materials. The content is 340 ml.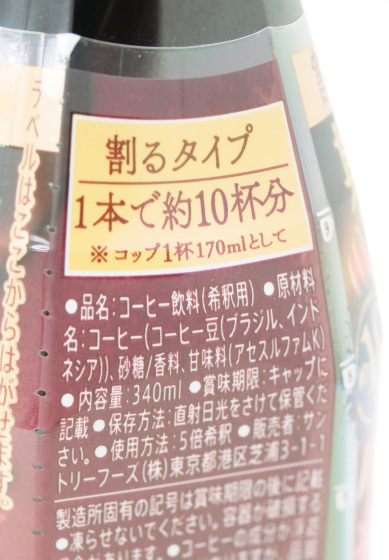 Calories are 53 kcal per 100 ml.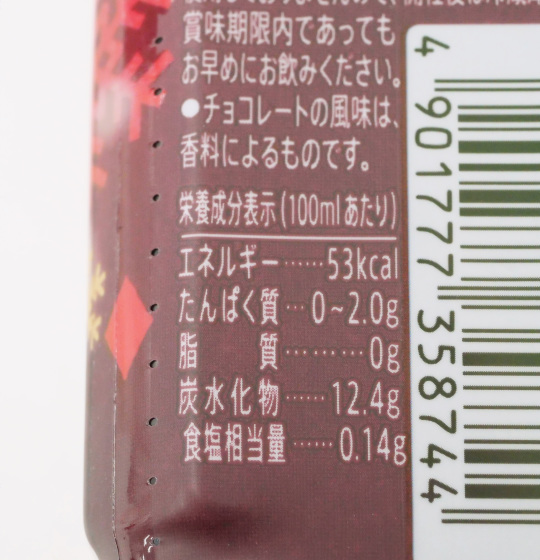 At the end of the label was a mark of the amount needed for a glass. It is said that one 340 ml will be enough for about 10 cups.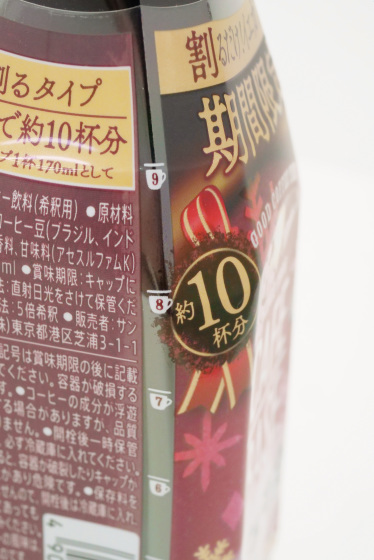 'Please drink at your favorite strength with 1: 4 as a guide.' Prepare milk and try it.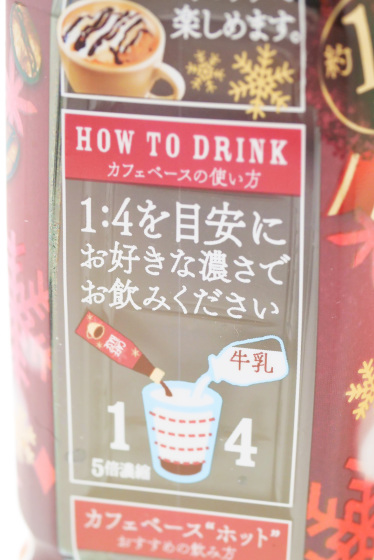 First, I put about 34 ml of one glass in a glass. It looks like black coffee, but the aroma is that of Cafe Mocha. After a short drink, you will notice a strong sweetness and chocolate-like flavor. It's too thick to drink straight ...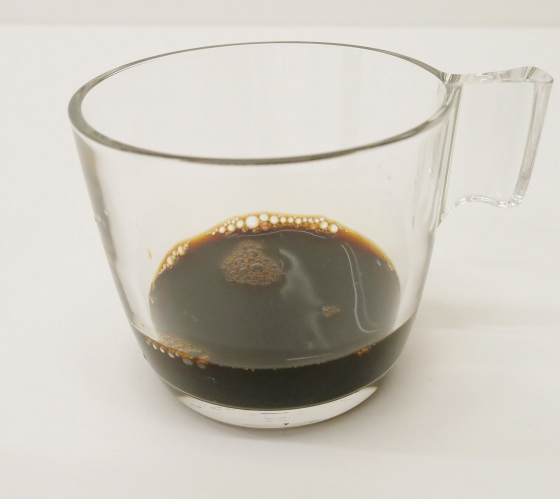 Add about 136 ml of milk, 4 times as much as 34 ml.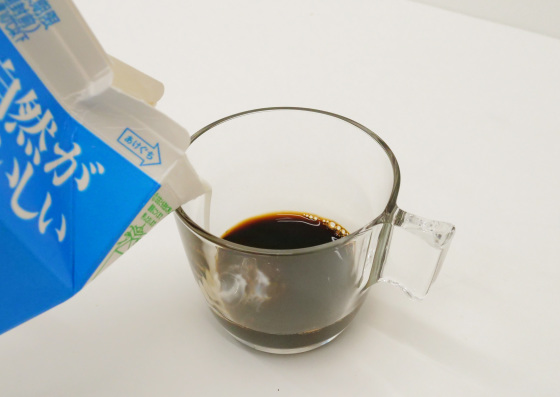 When mixed with a spoon, it became a beautiful cafe au lait-like color. When you take a sip, the mellowness of milk is mixed with the aroma of coffee and the flavors of chocolate and cocoa, which is exactly the taste of 'Cafe Mocha' ordered at coffee shops. Some people commented that it had a nutty scent. The sweetness is a little strong and there is almost no bitterness, so even people who are not good at the bitterness of coffee can easily drink it. Reducing the amount of milk increased the bitterness as well as the sweetness, so if you like a strong taste, you may want to reduce the amount of milk a little.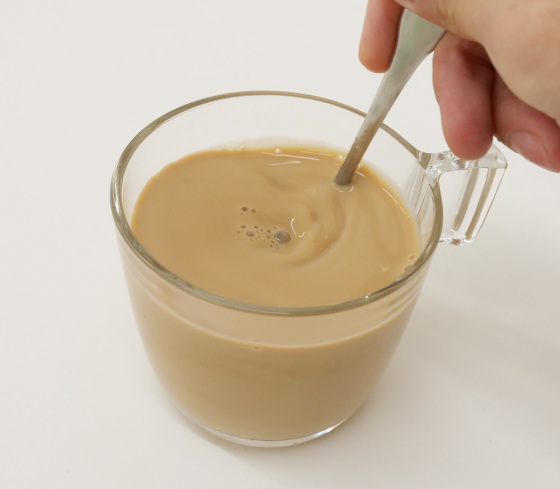 Next, in order to check the taste of 'Cafe Base Hot', warm it in the microwave and drink it.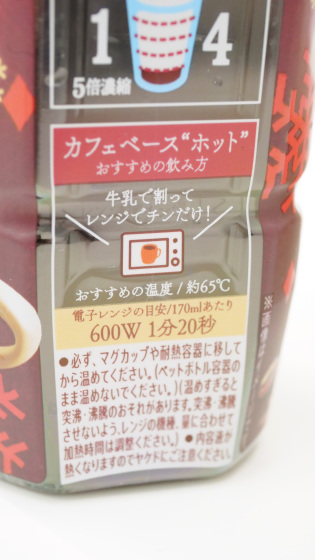 Transfer to a heat-resistant container and heat at 600W for 1 minute and 20 seconds.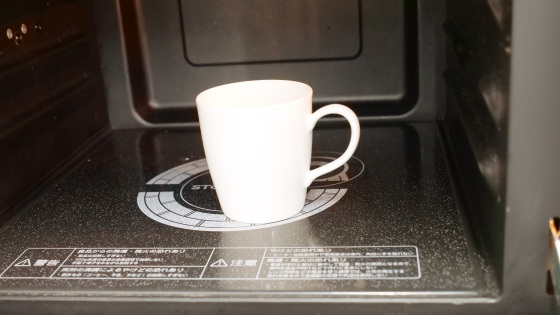 Completion of hot cafe mocha. Does warming increase the sweetness? I thought, but there was no such thing, and on the other hand, I felt that the scent was easy to spread in my mouth. The taste is perfect for cold winter days.



'Boss Cafe Base Cafe Mocha' is scheduled to be sold for a limited time from January 26, 2021 (Tuesday), and the price is 278 yen excluding tax.