Kouta Hirano's manga 'Hellsing' to be made into a live-action movie by 'John Wick' screenwriters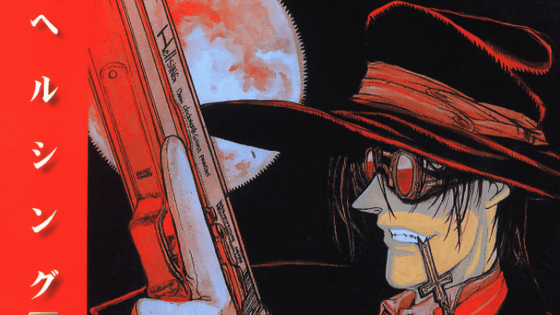 It turned out that Kouta Hirano's manga 'Hellsing,
' which was serialized in Young King Ours and was animated twice, is scheduled to be made into a live-action movie.
Amazon Studios
, which produces original video content for Amazon Prime Video, and Derek Colstad, who wrote the script for the action movie '
John Wick' starring Keanu Reeves, will team up.
'John Wick' Writer Adapting Script For Manga Comic'Hellsing' – Deadline
https://deadline.com/2021/03/john-wick-derek-kolstad-amazon-studios-japanese-manga-hellsing-1234706766/
According to Deadline, which deals with Hollywood movie-related news, the work is a 'live-action feature film.'
The encounter between Mr. Colstad and 'Hellsing' was made several years ago when his brothers informed him of the existence of manga and anime. Mr. Colstad, who liked the work, learned that the team of producer Mike Callahan had secured the right to partner with Brian Kavanaugh-Jones and Amazon, and thought, 'What a dream!'
It is still unclear how far the project is going and when it will be released.
As an overseas live-action project based on Japanese manga, Netflix is in the process of producing a live-action drama version of
'ONE PIECE.'
The live-action drama of the popular manga 'ONE PIECE' is exclusively distributed worldwide by Netflix in all 10 episodes --GIGAZINE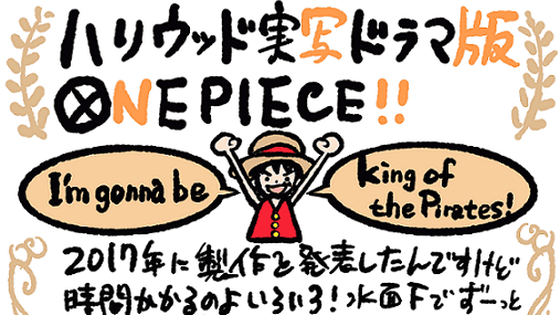 In addition, it was reported in July 2020 that the production of the live-action drama project for
the anime 'Cowboy Bebop' was suspended due to the influence of the new coronavirus.
Production of live-action version 'Cowboy Bebop', which had been stopped due to the influence of the new Corona, resumed in New Zealand --GIGAZINE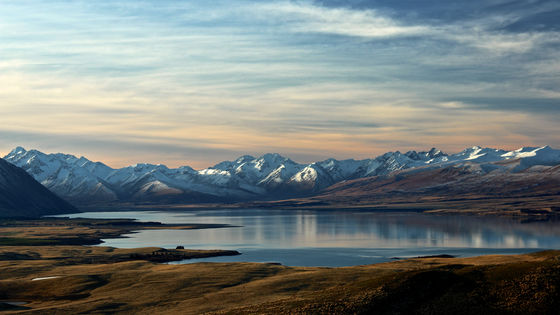 Anime '
super electromagnetic machine Voltes Ⅴ
' 'Voltes V Legacy' has progressed in the Philippines as a live-action planning has been also published notice the video.
'Voltes V Legacy' trailer released in the Philippines, where 'Voltes V' is very popular-GIGAZINE