An interview with director Takayuki Hirao of the anime movie 'Pompo-san, who loves movies', how did you make the work 'Minority rewards the majority' so that it can be conveyed to the majority?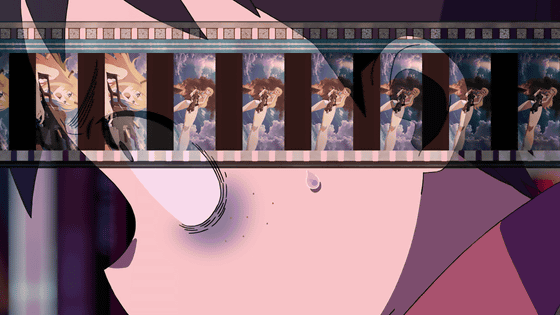 The anime movie 'Pompo-san, who loves movies' based on the manga that became very popular on the Internet is a hit. This work was directed by
Takayuki Hirao,
who has produced
'Theatrical Version' Sky Boundary 'Chapter 5 Contradiction Spiral
', '
Witch Girl Sisters Yoyo and Nene
', and '
God Eater
'. We asked him how he worked on the production of this work, and what was the thought of Director Hirao who supported the theme of this work.
Theatrical animation 'Pompo-san, who loves movies' official website
https://pompo-the-cinephile.com/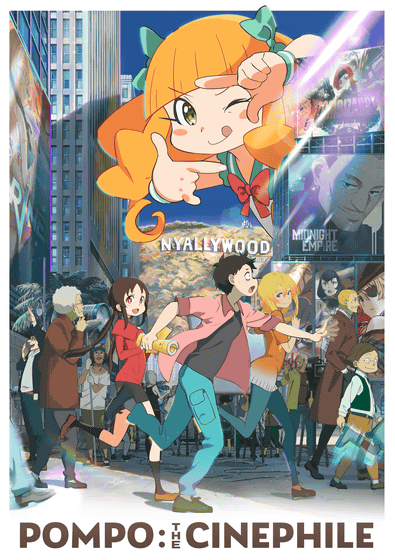 If you also read the interview with the original author, Shogo Sugiya, you may be convinced that 'I see.'


Interview with Shogo Sugiya [Human Plamo], the original author of 'Pompo-san, who loves movies,' who draws one book at a stretch from the series.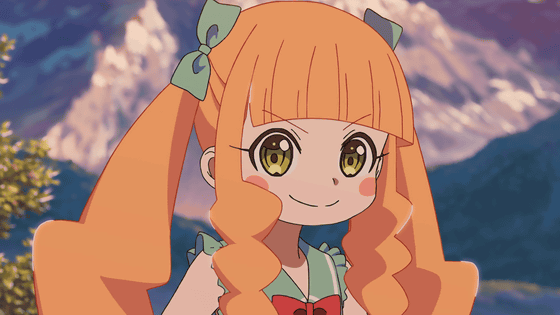 GIGAZINE (G):
Director Hirao is answering various interviews as the movie is released, so I would like to ask you various things based on the contents. First of all,
an interview with director Hirao and producer Matsuo was posted
on Animate Times, and about the theme of 'minority rewards majority', 'when I became freelance, I became able to clearly consciously put it into words. When I was little, I didn't get used to it well, and I thought I was saved by movies, animations, and manga, so it's a repayment. ' What was it like?
Director Takayuki Hirao (henceforth, Hirao):
When I was in the lower grades of elementary school, I started to stutter. I still get nervous when I get nervous. Also, I had blush and there was a time when I couldn't talk to people. I'm confused when I talk, so I guess I was teased and had only one friend. In other words, it has fallen out of the surroundings. At that time, I had the experience of being 'saved' in a movie in which characters with similar circumstances appeared.
G:
So that's it.
Hirao:
I haven't been aware of it since I was little, but I feel like I was saved by a work that says, 'People who have left society will be rewarded.' An example is '
Young Gun
'. It is a movie that gathers young actors at the time to shoot a western drama, and although it is not a prestigious work, while Billy the Kid is being cornered as an outlaw, I am attracted to the story that rewards those in power. I did.
Hirao:
I also liked '
Nadia: The Secret of Blue Water'.
It was a little different from the hero of Weekly Shonen Jump, and it was nice that a boy who loves science but has no power is pulled by Nadia and enters the drama.
Hirao:
I also like '
Mobile Police Patlabor
', and that was the premise of the work was the people who fell out, and it was a story that gathered together and said 'Let's be happy together' (laughs), so roots I think it was such a place when I traced it.
Hirao:
In the case of manga, it's '
AKIRA
'. I had an older brother who was 5 years older and read what I bought. 'AKIRA' is Tetsuo rather than Kaneda.
G:
(smile)
Hirao:
Tetsuo is not well recognized among his friends, but he says he will gain power and run away. Tetsuo himself has rolled in the wrong direction, but he really understands that feeling.
G:
I thought that 'minority rewards majority' is a universal and good theme. On the other hand, as mentioned in the work of 'Pompo-san', it is also necessary for the work to stick to the majority. How did you balance the minority and majority sensations around that? Or does it feel like you've broken through the balance without thinking about it?
Hirao:
Even if you have the theme of 'minority rewards the majority', if you make all the styles, narratives, and direction minorities, it may not come to the majority. So, although it is meta-like, I was conscious of 'creating a story in which the minority rewards the majority so that it can be conveyed to the majority.' I wanted the work 'Ponpo-san' to spread to the world, and at the same time, it meant a cheering song for everyone who pursued their dreams, so I needed a character called Alan-kun, and I showed it as an entertainment widely. I tried to make the story easy to understand in order to be able to do it.
G:
Various original parts that are not in the original have been added, including Alain-kun's part, but on the other hand, I heard that various scenes were cut by the will of iron in order to make the screening time 90 minutes. What were the original elements and episodes that were cut down in the end but included, other than the remaining parts?
Hirao:
In the part that I can remember at a glance, there was a scene in the script that delved into Jean-kun's past. There is a part left in the main story, but I wrote about 2 to 3 pages of why Jean was absorbed in the movie with the interpretation of the movie version.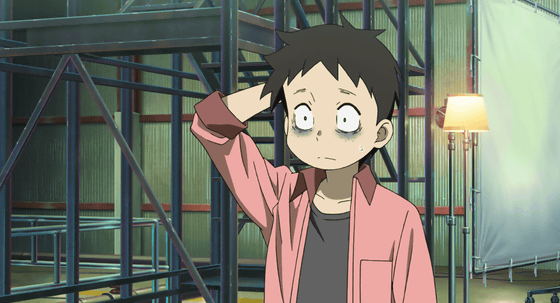 Hirao:
Also, the part 'What is editing?' Was a little more than the main story. It is said that Natalie, who was witnessing the editing and whose scene was cut too much, cries and returns to the diner that Pompo and Mystia are talking about in the main story.

G:
(smile)

Hirao:
I'm crying to Pompo-san, but there are many opportunities for people who have improved their work as an actor to see it, even if it is cut by editing, 'A lot of things that I appeared in are cut off' from Mr. Mystia and Martin. There was a scene that said, 'I'm so happy.'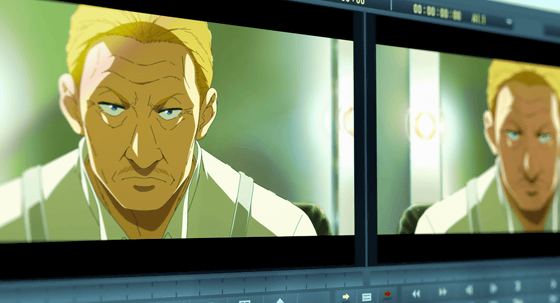 Hirao:
Also, the banking scene was actually longer. From the main story, I carefully drew the part related to the president and the process of transmitting it to the whole world. For example, knowing that the president is distributed all over the world, it can't be helped, so there is also the aspect of trying to make good use of it and eventually improve the image of the bank. In the main story, it only smelled, but in the script it was a little clearer. In that way, there were various scenes I wanted to put in, but I felt that I cut it with a line that I could barely understand according to the frame of 90 minutes.

G:
I thought that the 'crowdfunding fundraising' that came out at the bank that I was talking about was a realistic method, but did you have any experience with yourself or someone close to you?

Hirao:
At the time of the plot, Alain was supposed to start looking for his own job after being removed from work. I received advice from Mr. Yusuke Tomizawa of Bandai Namco Entertainment and Mr. Satoshi Arima, who is in charge of editing the original, 'Isn't it better for Alain to bloom in the place where he is?' I think it's better to turn to the side that supports. ' 'Then it's a bank,' he said. 'If it's a bank, it's about funds.' However, when it comes to telling it soberly, it becomes a different story, and it is no longer 'Pompo-san'. So, I think I came up with crowdfunding and global distribution ... There was a saying that it was a bet on distribution (laughs).

G:
(smile)

Hirao:
We built it up in the form of a story that wouldn't be strange even if it was barely there. ...... Is that what I was thinking from the beginning?

Ryoichiro Matsuo Producer (Matsuo):
Wasn't it? I think he said, 'Let's make it crowdfunding.'

Hirao:
Based on the script I wrote once, I interviewed the production committee and those who worked in Hollywood, 'Is there a bank financing for the movie?'

G:
In the interview with Animate Times earlier, there was a talk about art, and director Hirao and his assistant director Kanji Miyake said, 'The work of adding a world view to the art that was given as' art supervision 'is really the last and last. 'I'm just barely there' comes out. What was this 'work to add a world view'?

Hirao:
Well ... For example, when you draw a white wall, you usually think of it as a gray gradation that falls from white and white according to the light source, but in 'Ponpo-san', you don't use white and it has a greenish or bluish tint. I put the color of the light source in the shadow, and put pink and cyan in the border of the gradation. The art you gave me is a solid thing that would be the case if it were real, but I feel that it was me and Mr. Miyake who did the work of 'adding this little pink or green in the world view of' Pompo-san '.'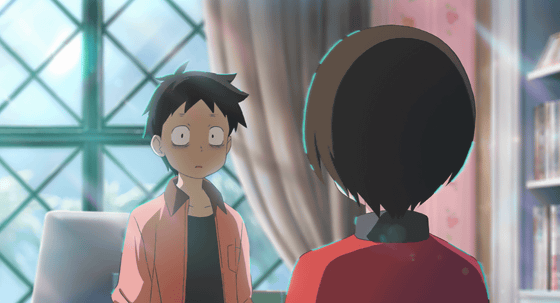 G:
It feels like the final brush-up. In the same interview, Director Hirao said, 'I can't say it because it depends on the person, but sometimes I think I can't tell a story of hope to a happy person. It's because I'm experiencing some kind of despair and pain. In fact, Pompo-san also said 'creative mental activity', but I think there is such a part. ' What are the pains and pains that the director himself feels have influenced his 'creative mental activity'?

Hirao:
To be honest, one of the things I mentioned earlier was that I had a hard time with stuttering when I was a kid. Also, when I was working under Satoshi Kon , I learned a lot, but no matter what I did, I couldn't get an OK, and I realized my lack of power (laughs). And the evaluation of 'God Eater ' was not good.



Hirao:
I did 'God Eater' from the storyboard by myself from the script, and although I have some reflections, I thought I made it interesting, but I have to leave
ufotable in the end without getting a good evaluation.
It was big for me that I didn't have it. Some teams have been together for many years. So, I once thought that if I made such a big mistake in the world, I might not be able to make a decent work. However, when I thought, 'Why did I enter this industry and why did I make things?', I was able to face my past deeply and look back. And finally, I was able to put into words the theme, 'Minorities want to reward the majority.' If he could make another work as a director, he realized that he wanted to make a work that would support minority people as if he had been saved.
G:
Oh, I see.
Hirao:
Really still not determined the following additional work, because I have become to leave the ufotable, 'in the hope that cling to straw
Attack on Titan
was the director of'
Tetsuro Araki
was a phone call and 'please work' to kun. Then, I was just in the process of making '
Kabaneri of the Iron Fortress
', so I was taken care of by
WIT STUDIO
about a week after 'God Eater' was over. It was really helpful at that time.
Hirao:
I think it's more than a year including
the second term of 'Advance'
by helping the conte ...? There was a time when I was very annoyed while watching everyone around me shine. However, it was also a time when I was really wondering what kind of thing I should make next, and I think that is the core of the movie version of 'Ponpo-san'. So, when I think about it now, I'm glad I had that time, including the fact that I left ufotable. I think it was a very important time for me.
G:
The Den Famitsu Gamer has
an interview with Director Hirao with Mr. Tomizawa of Namco Bandai
, saying, 'When the story of'Pompo-san'came out, I was just writing a novel.' Is this the '
Prince of the Kemono and Princess Bakemono
' released in 2019?
Hirao:
When I was in agony when I was able to put into words what I wanted to make, I asked various people to say, 'I want to make something like this,' when I had a chance. Until then, I didn't put it into words at all, but I tried to talk. Among them, there was a person who asked me, 'Why don't you write it?'
G:
Yuichiro Momose
's name appeared in the postscript of 'Prince of the Kemono and Princess Bakemono', and I thought, 'Is that so!'
Hirao:
Momose-kun worked on the production at
'Sakura no Tempo
', which I directed, and I was friends with him. He got twists and turns and became a novelist, and sometimes he ate rice with him, but when I said 'I want to make something like this,' he said, 'I'm writing a novel, so together. If you can write it, let's write it. ' That's why I got in touch with Mr. Arima, who is in charge of editing.
G:
In an interview with Akiba Research Institute,
it was found that the editor in charge of the novel was editing the manga at the writing meeting of this 'Prince of the Kemono and Princess Bakemono', and there was talk of publishing 'Pompo-san' from KADOKAWA. There is a story that it led to preparations for animation. In Hirao's life, is it relatively common for ties to be connected in this way?
Hirao:
No, this was my first experience. After leaving ufotable, there were some people who said, 'Let's do it together if we have another chance,' and one of them was Mr. Tomizawa. It can't be helped, but I thought I'd take good care of the connected edges. So, when I was contacted by Momose-kun, I thought, 'I want to cherish the relationship that has spoken to me.' So, when Mr. Tomizawa asked me, 'I'm looking for a publisher to publish'Ponpo-san',' he said, 'I'm just writing a novel, so why don't you attend the meeting?' hand. At that time, Matsuo-kun, who was on the way to dinner, just
launched CLAP
, and it felt like the edges overlapped and connected all at once.
G:
In the same interview with Akiba Research Institute, director Satoshi Kon said, '
Are you wanting to be a director, a director, or a writer?'
After this, Director Hirao said, 'There was a time when I thought I was a director, and I was wondering if I should concentrate on vocational supervision .... What I mean is that I'm not suitable for a director who can handle any original work, 'he answered, and when accepting the original work,' Is it something that I can put my feelings on properly? First of all, I thought about it carefully before accepting 'Pompo-san'. Is it like trying to find the right place by matching the original with myself? ' In this work, is there any part that directly reflects the feelings and ideas of Director Hirao other than the big theme that 'minority rewards the majority'?
Hirao:
The first thing I could sympathize with in the original was Jean-kun. I was able to really embrace the story that human beings who had to get used to society would eventually shine in the world of movies. When I read from there and thought about how to make it into a movie, I wanted to make this movie a cheer song for everyone's dreams, and at the same time, when I thought, 'I will reward the majority', 'Dream I thought it was necessary to be prepared to abandon other options in order to 'give it.' I wonder if Jean tried to get used to himself before he was repelled by society. But I couldn't do it in myself, and when I searched for it by erasing it, I thought that there was a history of choice that what remained was a movie. And I wanted to make a movie that affirms the present I have chosen. Then, the process of making an actual movie is where you can put that message, 'editing.' Trying to consolidate the drama and climax there.
G:
Hmmmm.
Hirao:
In 'Pompo-san,' Jean-kun was first recognized for editing, wasn't it? However, before the Nyakademie Award, the original was cut off at the point where 'I'm going to edit' MEISTER 'from now on', and the next one is the award venue. This is pretty, but I thought there should have been a drama here, if it was a movie, so I brought the theme I mentioned earlier there.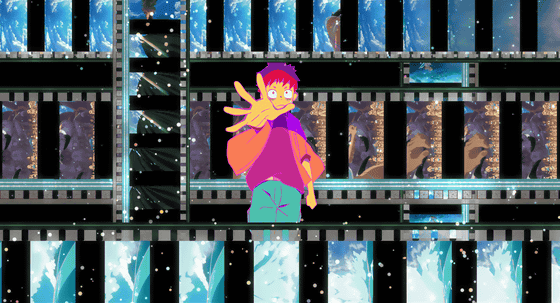 G:
In the same interview with Akiba Research Institute, there was another story about Mr. Ima, and he told young director Hirao that the purpose was to be a director. A person who thinks about what to do. The director is the role of the owner, and the writer wants everyone to see what he or she has made, and eats with it. I think that's why I have to decide somewhere what I want to be, 'he said. How does Hirao think of himself now?

Hirao:
That is a really difficult place. What I thought about doing 'God Eater' was that I wasn't the kind of person who could handle whatever the original work I received. Then, I thought that I would be a person who can bring out the theme of what I want to make, the original one with a high synchronization rate, and the original one with an original theme. After all, if you don't, you'll lie to yourself and you'll bother the original. Even if I make it, I'm still dissatisfied with it, or I think there are things I couldn't finish. In that sense, it may be 'not a decent director' (laughs).

G:
Director Hirao said, 'Every time I finish one of my works, I'm going to clarify the points of reflection, such as' I couldn't do this 'and' What should I do here? ' This work is still open to the public, but are there any points to reflect on in this work?

Hirao:
Immediately after I finished making the picture, I got the words 'I couldn't do it well' and 'I wanted to clean it' in terms of making the picture, but as time went by, the flow and the script gradually came out. In terms of aspects, 'I wish I had done this a little more here' comes out. I can see that it would have been better to make it easier to understand, and that it might have been possible to make the expression more conveyable. One example of the details is that Jean collapses in the editing room and is taken to the hospital. At that time, Natalie came and asked, 'Are you in time?' And Jean-kun looked back and said, 'I have another week left.' Do you remember what happened in front of you?

G:
The point of sight. It's like seeing on the calendar that there is a week.

Hirao:
When Jean first looked back, one of the calendar pins on the shelf came off and was about to fall. Jean turned his eyes back to the monitor, looked back, and tried to fix the calendar, but he fell down ... but I couldn't really tell why he stood up and what he was trying to do. I don't think it's possible. Then, what should I do? For example, the calendar isn't falling, and when Jean looks back, it just pops off. So, if I tried to check the schedule, I wondered if I could understand that 'Jean started up because he tried to check the calendar schedule'.

G:
Oh ... I see.

Gene to edit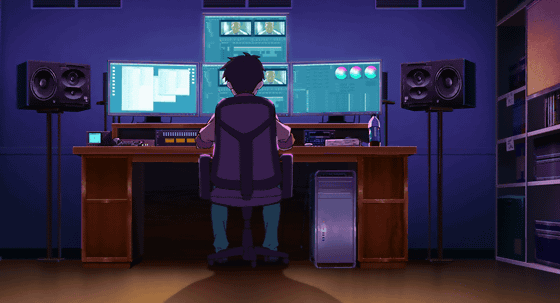 Hirao:
Of course, it's not that people who watch it complement it in their heads, so it's not that they don't understand it at all, but I think that the accumulation of such details will reduce the stress of the viewer. I intended to make 'Ponpo-san' as much as possible so that as many people as possible could see it, but in that respect, I was able to convey it more. I always think about it.

G:
In an interview with Anime Hack, he mentioned that he was 'blond and dressed like a so-called youth icon' about director Hirao in the past. Director Hirao now looks pretty normal, but was there something like a turning point in changing fashion?

Hirao:
...... What happened?

Matsuo:
I would rather ask (laughs). Blond hair is about a year old.

Hirao:
Oh yeah. I've been blonde for about a year since I joined Madhouse, and then I've had gray hair ... I can't say it unconditionally, but when I look back calmly, I think that I wanted to hide my inner weaknesses and that I was expressing myself with my own hair color and fashion. It may be that I didn't look like that because I became a director, a director, and I was able to put what I wanted to express in the work.

G:
Similarly, in an interview with Anime Hack, Director Hirao said that he was embarrassed by Hayato when he saw First Gundam. 'Why do you embrace the general public like Hayato?' Is it easy for Director Hirao to embrace the general public while watching movies?

Hirao:
I don't think it's the type that embraces so-called geniuses and heroes. Perhaps because I was like that, it's not an effort type, but I'm embracing the person who wants to be rewarded more, who isn't rewarded even though he's doing his best.

G:
The feature of this work is that '3 favorite movies' are set for each character, and the pamphlet lists 3 favorite movies for the staff and cast members. Director Hirao says 'session', '127 hours', and 'good fellows'. What kind of points do you like about each?

Hirao:
Director Danny Boyle is very good at transitions and was impressed by the story in '127 Hours'. The protagonist was in a good mood when he came home without telling him where he was going, but he still struggled to live, and at the end there was a lesson, but there is a part that overlaps with himself (laugh)



G:
(smile)

Hirao:
'
Goodfellas
' has always been my favorite work. It is a rule that the Mafia climbs to a height once, but there is a decline, but 'Good Fellows' is excellent there, and although it becomes a Mafia gang and reaches its peak, it eventually betrays its friends. But he becomes just a human being who wants to survive. Even in this industry, I'm a director and sometimes I succeed, but sometimes I fail. I think it's a work that teaches you something like the way of thinking at that time. 'If you get on the right track, you'll get hurt.'
G:
Again (laughs)
Hirao:
The same is true for
'sessions'.
The protagonist is confident in himself, but as he is crushed and defeated, he gradually listens only to the music he plays.
Hirao:
That's what you're doing at work, isn't it? When Jean-kun goes to edit, of course, Pompo-san has the reason that 'all the movies with long screening times are not good' and the feeling that everyone is paying money so I can not give up, but I am crazy about it. It doesn't matter when it becomes, I just face the work. I think there are some parts that you can't enjoy without such moments. I don't understand that either ... However, my field of vision has narrowed, and it's both painful and fun, but after that, I got angry, saying, 'I have to think about the people around me.' I regret it.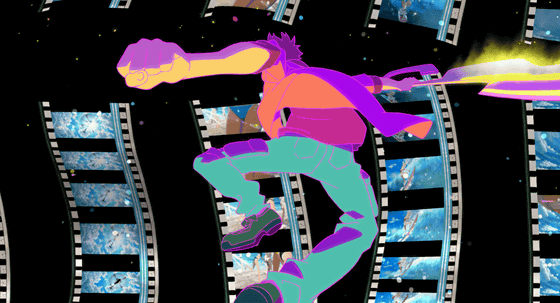 G:
Director Hirao saw director Satoshi Kon, who put a homage to past movies in each cut in 'Millennium Actress,' and said, ' I wondered if I couldn't do it without this knowledge of various fields. ' I look back. I felt that such a point was done in this work, but what kind of knowledge and experience do you think you should have as a director and director?

Hirao:
I think it was important to keep in stock something like 'the moment I was moved'. It may not be appropriate as an example, but it was summer when I was informed that Mr. Ima had died, and the sound of the cicadas was very noisy, but the moment I received the email, the sound disappeared. I remember it. I felt with my own body, 'Oh, is this what it means to be shocked?'

After that, if it's a movie, do you keep thinking about why you like this work until you can put it into clear words? It's not important to see the numbers, it's important to understand them well. I think the reason why Ima-san was able to incorporate the homage of the movie into his work was because he understood 'what was amazing about that work'. In other words, how much I can understand and express what I really like, and how much I can pursue it. From a certain point, I started to think about such things consciously.

G:
This time, the original author, Shogo Sugiya, said that he didn't talk about the movie at all after the first meeting. In the manga posted on Twitter by Mr. Sugiya, it was written that 'There seemed to be some cases that I wanted to confirm, but I did not know all of them,' and in the pamphlet, the director said, 'I confirmed various things. There was something I wanted you to do (laughs) ', but what kind of points did you want to see?

Hirao:
For example, you can tell from the lines that the song Lily sings in 'MEISTER' is an aria, but what is the song? When I looked it up in German in the speech bubble, I found that it was a 'Matthew Passion', but this time, there must be a reason why Mr. Sugiya chose the Matthew Passion, so I imagined that. It feels like I read everything from the information written in the original.

Also, 'Ponpo-san' is a work that develops a mysterious media mix, and when I made the first proposal, the first volume was not yet a comic, but I am writing a script. When I heard that the name of 2 was raised, he said, 'Oh, there was still more!' (Laughs). Since what Mr. Sugiya drew is 'canonical', I thought it would be difficult if it deviated from that, but in the end, there were parts that were deviated, and there were parts that did not have such a big discrepancy. .. In the first place, 'Who is Pompo-san?' Was not clearly drawn in the first volume, so we had various interpretations in the movie group, but in 3 it was a girl who normally goes to school. I was thrilled in a good way (laughs). Originally, Mr. Sugiya was planning to finish with 1, and based on that 1, we made a movie version over about 4 years, but during that time Mr. Sugiya drew after 2 and Mr. Pompo Expanded the world of. As a fan, I was happy to read the new work and I am very grateful.

G:
Thank you for talking about this time.

'Movie-loving Pompo-san' is currently being screened. In addition, after the screening at 14:30 on July 22 (Thursday) at Tachikawa Cinema City, a stage greeting will be held to commemorate the finest sound screening, in which Director Hirao and Cinematographer Hoshino will be on stage. At the time of article publication, there are a few seats available, so if you are interested, please come visit us.

Theatrical animation 'Pompo-san, who loves movies' book notice --YouTube

©2020 杉谷庄吾【人間プラモ】/KADOKAWA/映画大好きポンポさん製作委員会