Three former NSA employees who developed the amazing iPhone hacking tool 'Karma' with the UAE will pay a total fine of over 180 million yen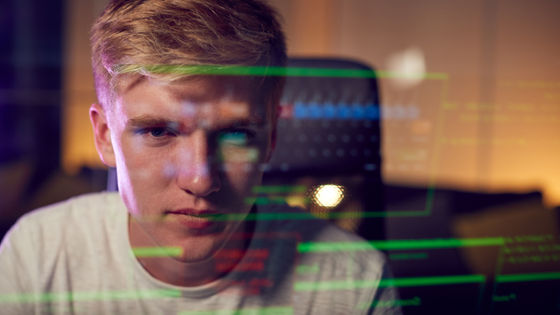 On September 14, 2021, three former US National Security Agency (NSA) analysts and prosecutors signed a suspended sentence (DPA) to forego criminal charges, and three analysts took three years. We have agreed to pay a total of $ 1.685 million. The analyst was involved in the development of Karma, a tool for hacking hostile nations in the United Arab Emirates (UAE).

Three Former US Intelligence Community and Military Personnel Agree to Pay More Than $ 1.68 Million to Resolve Criminal Charges Arising from Their Provision of Hacking-Related Services to a Foreign Government | OPA | Department of Justice

https://www.justice.gov/opa/pr/three-former-us-intelligence-community-and-military-personnel-agree-pay-more-168-million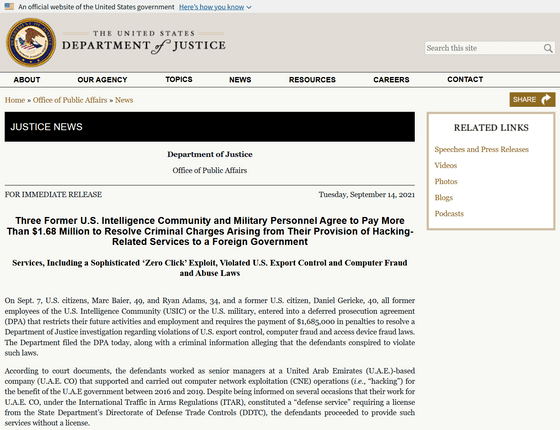 gov.uscourts.dcd.235544.4.0_1.pdf
(PDF file)
https://storage.courtlistener.com/recap/gov.uscourts.dcd.235544/gov.uscourts.dcd.235544.4.0_1.pdf
US fines former NSA employees who provided hacker-for-hire services to UAE --The Record by Recorded Future
https://therecord.media/us-fines-former-nsa-employees-who-provided-hacker-for-hire-services-to-uae/
In 2019, a
report
by the overseas newspaper Reuters revealed that the UAE was developing a tool 'Karma' to remotely hack the iPhone of hostile diplomats and political leaders. Karma is an amazing hacking tool that allows you to access your iPhone remotely by simply piercing your iPhone's zero-click exploit and uploading your phone number or email account to an automated targeting system.
It is clear that the UAE secretly operated the tool 'Karma' that can remotely hack hundreds of iPhones just by entering a phone number or email account --GIGAZINE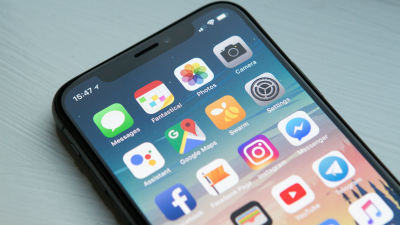 Hacking tools such as Karma were used in the codename 'Project Raven', a cyber unit operating in Abu Dhabi, the capital of the UAE. In addition to members of the UAE's security authorities, more than 12 NSA-trained intelligence personnel participated in Project Raven, and they were cooperating in the development of UAE's hacking tools.
This time, the US Department of Justice blames three former NSA employees involved in Project Raven for developing a hacking tool that violates international arms trade regulations, ignoring warnings and continuing to support foreign governments. Following the conclusion of the DPA, the three will be able to pay fines of $ 750,000 (about 82 million yen), $ 600,000 (about 66 million yen), and $ 335,000 (about 37 million yen), respectively, in three years. Decided.


NSA Deputy Attorney General Mark Resco said of the agreement, 'This is the first resolution on the issue of Project Raven and Karma. Anyone engaged in activities such as hacking against US law will always be prosecuted for that act. You should know that. '