I tried 'Kakiage bowl of shrimp and edamame' of Nakau with shrimp in thick crispy kakiage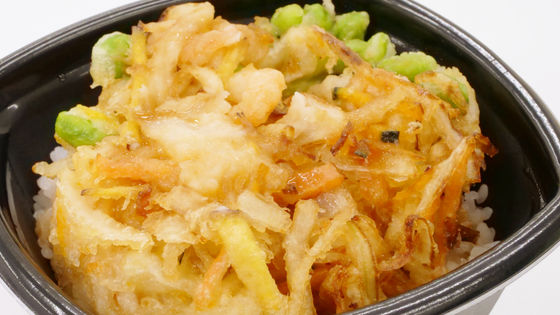 From October 21, 2021 (Thursday), ' Kakiage bowl of shrimp and edamame ' has appeared on Nakau's menu. The crispy kakiage that is cooked in the store uses shrimp with a crispy texture and fragrant edamame, and it goes well with the sweet special tempura. I was curious about the taste of such a seasonal menu, so I actually bought it at Nakau and tried it.

<< Notice >> Crispy! Puri! Big kakiage is Dawn !! Nakau 'Kakiage bowl of shrimp and edamame' is now on sale! | Notice | Donburi and Kyoto-style udon noodles

https://www.nakau.co.jp/jp/news/840
???? New product notice ????
October 21st (Thursday) 11: 00 ~ #Kakiage bowl of shrimp and edamame will be on sale ????
Edamame is a good accent for both taste and color ♪
Please look forward to it (* ´ ▽ `*) ❀
* Not sold at some stores. # Nakau pic.twitter.com/NGfD0eTu6S

— Nakau [Official] (@nakau_info) October 19, 2021


I will order at the ticket vending machine at once.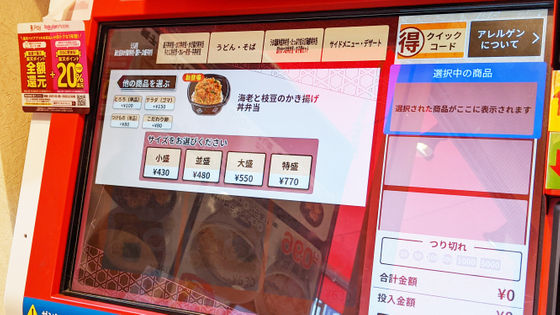 That's why I bought 'Kakiage bowl of shrimp and edamame' and came back. The size is average.



When you open the lid, it looks like this.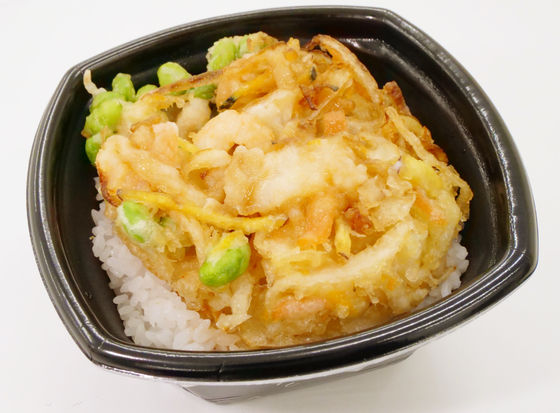 The size of the bowl is about 14 cm on each side.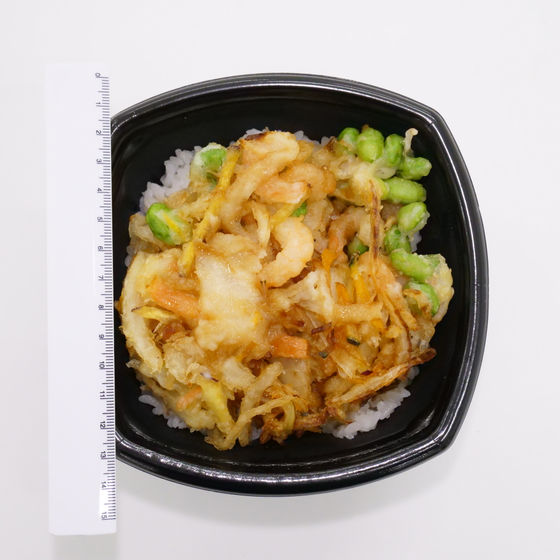 You can see shrimp and green edamame in the kakiage.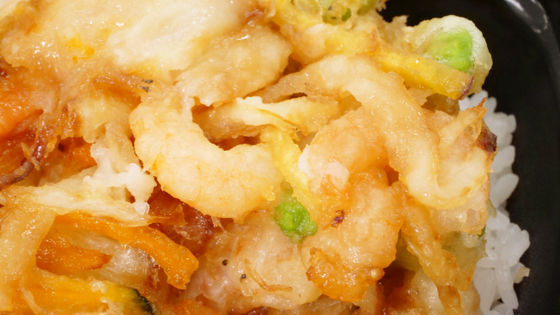 I brought it back for about 10 minutes, but the kakiage did not crumble due to humidity. The volume is about 2.5 cm in a thick place, and it is a weight that is difficult to lift with one hand.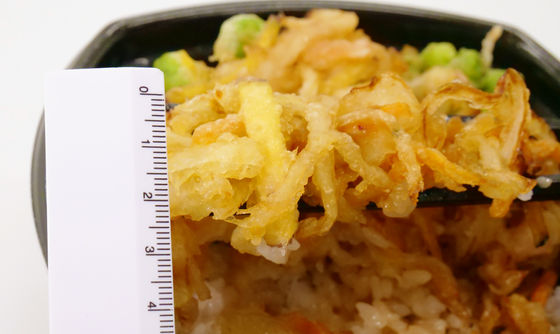 When you eat a bite of kakiage, the umami of shrimp and the savory taste of edamame spread in your mouth with a crispy texture.



The kakiage also contains onions, carrots, pumpkins, sweet potatoes, and dried shrimp, and the oil with plenty of the sweetness of the vegetables overflows from the batter, making it a perfect match with the sweet tempura. Thanks to that, the rice soaked in soup went on and on.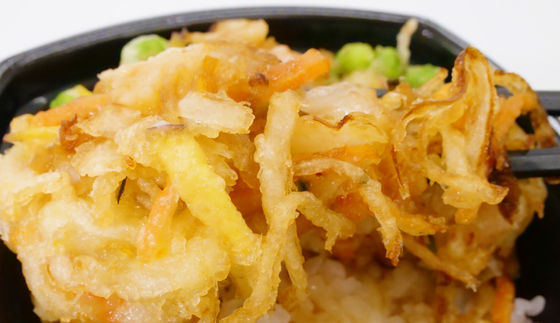 'Kakiage bowl of shrimp and edamame' can be ordered from October 21, 2021 (Thursday) in Nakau nationwide, and it supports both eat-in and take-out. The price is 430 yen including tax for small sashimi, 480 yen including tax for regular sashimi, 550 yen including tax for large sashimi, and 770 yen including tax for special sashimi.