Share price fluctuates sharply, reports that PayPal is in talks to acquire image sharing SNS Pinterest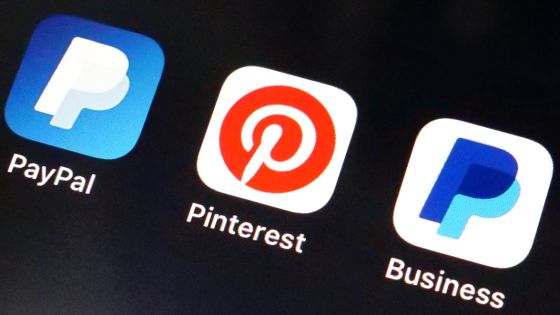 It was reported that PayPal,
an online payment service provider, is proposing an acquisition to the image-based bookmark service
Pinterest.
In response to this report, Pinterest's stock price has skyrocketed, and it has received a lot of attention.
PayPal is in late-stage talks to acquire Pinterest
https://www.cnbc.com/2021/10/20/pinterest-shares-soar-following-report-paypal-may-buy-it.html
Pinterest is a service that allows you to associate (pin) images you care about with websites and share images pinned by others on your own board, and at the time of article creation, the number of monthly users is 450 million. It is a popular SNS that exceeds.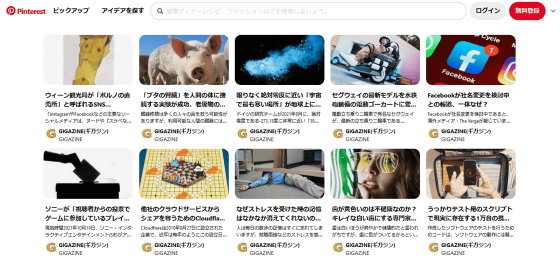 Pinterest has more than doubled its advertising sales from 2018 to 2021, with a very good neural network behind it. The key to Pinterest's rapid growth is that this neural network performs 'user search analysis,' 'advertisement analysis,' and 'matching' fully automatically to deliver highly efficient advertisements that match users and brands. It has become.


Why is image-sharing service 'Pinterest' tremendously increasing advertising sales? | GIGAZINE.BIZ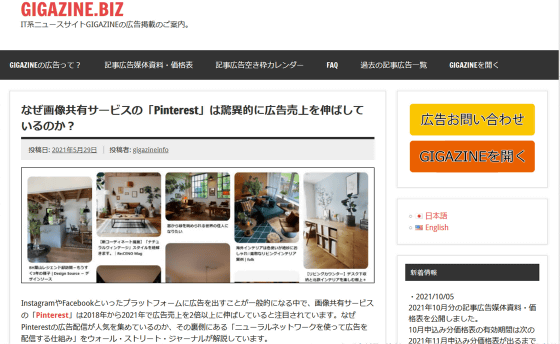 It was reported that PayPal, which develops online payment services, is approaching such Pinterest. PayPal estimates Pinterest's corporate value at about $ 39 billion, an anonymous informant told CNBC that 'negotiations are in the late stages.' ..
Pinterest's share price rose 12.77% in one day following the news of the takeover offer, closing at $ 62.68 on October 20, 2021.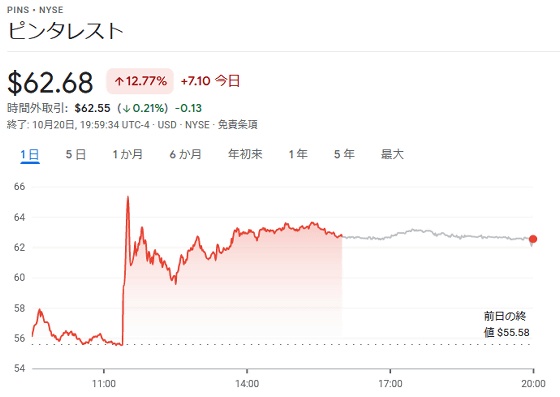 On the other hand, PayPal's stock price has fallen 4.91%, closing at $ 258.36 on October 20, 2021.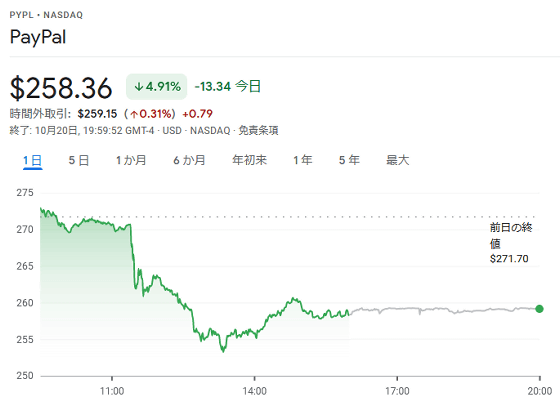 PayPal and Pinterest declined to comment.