China is building a new surveillance system targeting 'foreign journalists and international students'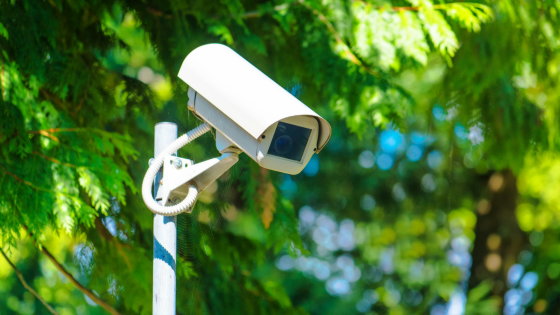 China in recent years, and to strengthen the system for monitoring the nation adopted the latest technologies such as surveillance cameras and AI, to identify the individual from a video surveillance camera in the AI
heaven's vengeance (Skynet)
, local residents nearby
'Sharp Eyes
' that can check surveillance cameras and contact the police are in operation.
IPVM
, a US-based video surveillance system research institute, has newly reported that 'a surveillance system targeting foreign journalists and international students is being built
in Henan Province, China.'
Punishing Journalists PRC Province's Latest Mass Surveillance Project, Won by Neusoft Powered By Huawei
https://ipvm.com/reports/henan-neusoft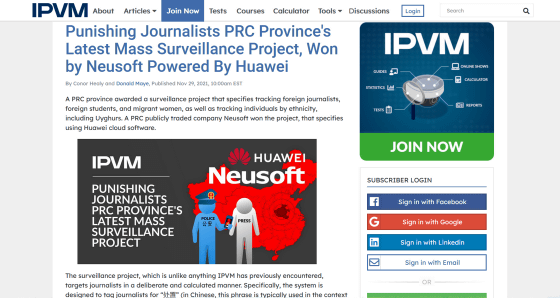 EXCLUSIVE Chinese province targets journalists, foreign students with planned new surveillance system | Reuters
https://www.reuters.com/technology/exclusive-chinese-province-targets-journalists-foreign-students-with-planned-new-2021-11-29/
China Reportedly Plans Extensive Surveillance of Journalists | PCMag
https://www.pcmag.com/news/china-reportedly-plans-extensive-surveillance-of-journalists
According to IPVM, the Ministry of Public Security of Henan Province bid on July 29, 2021 for a surveillance system to track 'suspicious persons' throughout the province.
A 190-page (PDF file) bid document
posted on the Henan Procurement website uses 3000 facial recognition cameras connected to databases in different regions to collect profiles of people visiting Henan. The plan to do is detailed.
And on September 17, the Chinese software development company Neusoft (Neusoft Group)
will pay 5 million yuan (about 89 million yen) for this project on the condition that 'the system construction will be completed within 2 months from the contract'. I received an order. IPVM tried to contact the Neusoft group many times over the course of a week, but did not respond. At the time of writing the article, the bid-related information posted on the procurement website of Henan Province was also deleted, but IPVM seems to have archived it in preparation for this.
What was characteristic of this bid was that IPVM pointed out that the bid document indicated that it would target 'foreign journalists and international students.' If you look at the image below that was included in the bidding document, you can see that 'foreign reporters,' 'foreign students,' 'female from neighboring countries who live illegally,' etc. are included as necessary data libraries.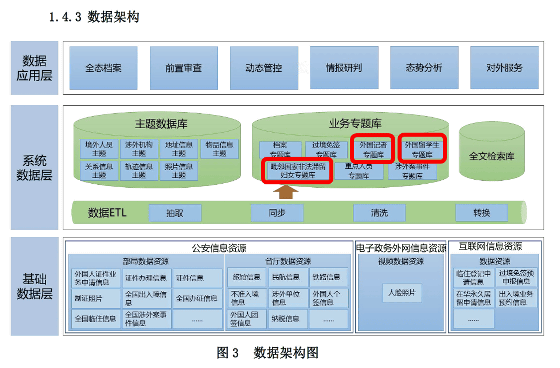 According to the bid document, the surveillance cameras used in the system are required to be able to build a relatively accurate profile of the individual, even if the face is partially covered with glasses or masks. In addition, it seems that it is also a requirement that it can be identified by simply searching the database for the attributes of the target image and face.

This system is operated by at least 2000 staff and police officers, and the target foreign journalists are 'green (concern level: low)' 'yellow (concern level: medium)' 'red (concern level: high)'. It is said that it will be categorized into three stages. The journalist's label changes depending on the reason for the trip, the nature of the trip, the destination, etc., and an alert is sent when the journalist stays at a hotel, buys a ticket, crosses the border, etc. inside Henan Province. .. The bid document states, 'Suspicious persons are tracked and managed, dynamic research analysis and risk assessment are also performed, and journalists must respond according to their respective categories.'

In addition, IPVM points out that Huawei's cloud service and data analysis platform FusionInsight are designated as important technologies in the document for this monitoring system. However, when IPVM contacted Huawei, a spokeswoman claimed he knew nothing about Henan's security program and, like other major service providers, offered cloud platform services that were in line with common industry standards. He said that he provided it.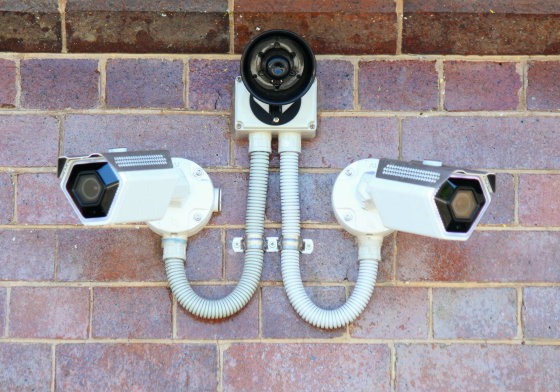 The bid for the new surveillance system came shortly after reports that foreign journalists covering the massive floods in China in July 2021 were 'seriously harassed.' In this case, German journalists were surrounded by locals and grabbed their clothes, and reporters from the BBC in the United Kingdom and the Los Angeles Times in the United States were threatened with murder .

It has been pointed out that control over foreign media has been strengthened in China since President Xi Jinping took office in 2021, and the Chinese Foreign Correspondents Club (FCCC) announced in February 2020 that it would prevent the new coronavirus. freedom of the press by using the shortening of the measures and visa is a 'has been compromised reported . China's Ministry of Foreign Affairs argued that it was an unfounded claim, and while China welcomed media and journalists from all countries to cover the news in accordance with the law, 'We have ideological prejudices and freedom of the press against China. I'm against the fake news made under. '